Women on Water - Keeping the conversation going to ensure no one is left behind
The month of March ushers in the celebration of Women's Month, including International Women's Day. In the first of a series of articles for WWT, Kara Nothnagel, branding and communications consultant at British Water, looks at the history and development of the organisation's Women on Water campaign, the discoveries it has made along the way, and its focus for the future.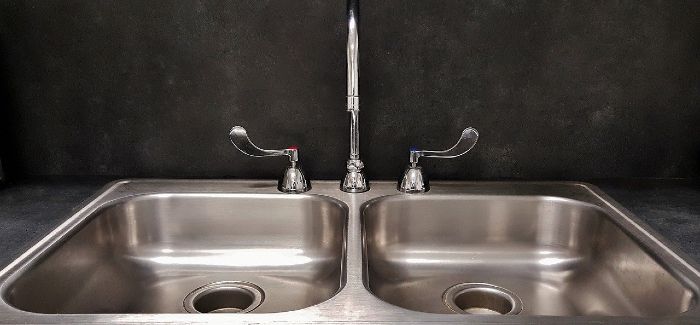 On 27 November 2018, British Water held its inaugural Women in Water event which later led to the launch of the ongoing Women on Water Campaign - the vision being to empower empowered women. The campaign was spearheaded by Lila Thompson, who at the time was the newly appointed chief executive.
At that event, Kate Davies, chief operating officer, Energy and Utility Skills, revealed the stark gender gap in the UK water industry where only 20% of the workforce was female against a national average of 47% and just 4% from a BAME background, compared to 15% national average. We value the work of Energy and Utility Skills in tracking the data and understand that updated figures will be released soon.
We have always said that one of the important things about Women in Water is that it's not just an event, it's a campaign, and we're building our resources and incorporating other organisations' actions and events because we believe we are better together. At British Water, we are determined to lead the way in raising the profile of women and other minority groups so that we can help build a sector workforce representative of the communities it serves.
In December 2019 our Board made the bold pledge to ensure equality between its male and female employees, and those from Black, Asian and minority ethnic (BAME) backgrounds. Making a series of promises focusing on opportunity, personal development and pay. Ensuring that 30% of its non-executive board are women by 2025 is one of the promises made. Since signing the pledge, we acknowledge and recognise that we still have some way to go, but our commitment remains the same.
As future thinkers, we have the next generation of leaders in mind and that is why we have partnered with the 30% Club Cross-Company Mentoring Programme. The 9-month programme matches female mentees, at all levels of the career pyramid, to a more senior male or female mentor from another organisation. Whether as a mentor or mentee, this programme provides a fantastic opportunity to support the water industry in its journey to becoming a more diverse and progressive sector.
We also recognise the intersectionality between gender, ethnicity and class and we are seeking to grow our campaign to highlight just that. A diverse workforce, with representation at all levels, is key when we think about long-term transformation. We were determined to host Women on Water during the Covid-19 pandemic as the crisis had highlighted now more than ever, that there are women in the industry who need support, encouragement and a network.
So, at our 2020 event Rachel Fletcher, chief executive, Ofwat, delivered an inspiring and moving keynote. Fletcher said: "Gender equality is the first step on the road to a diverse workplace. Frankly, if we are not seeing full equality, we are surely a very long way from achieving equal opportunities for people from the BAME community, those with disabilities, or those who haven't had the privilege I had of growing up in a middle-class home".
"The Black Lives Matter movement is a huge reminder of how far we are from treating everyone as equals and it is something we should be taking seriously. While this discrimination and exclusion is a tragedy for the individuals concerned, it is also something that is holding the water sector back. If we look up the ladder and we don't see anyone like us, it can really limit our aspirations. We need to be able to draw the very best talent, wherever it is, and not be limited to drawing from pools of people who look like us on paper or in the flesh. We also need to be able to show the communities we serve that we are just like them if we are to win their trust and really be able to serve them. "
It is for this reason that we were delighted to collaborate with the Eastern Area's Institute of Water Supporting Women in Water two-day event this month. Held over two-days, speakers covered a range of topics including weathering storms, the imposter syndrome and resilience. We are looking forward to continuing to build on our partnerships with others to support women in the industry.
We will continue to use Women on Water, and our soon to be launched wider diversity campaign, to leave no one behind and highlight the people behind the services and technologies in the sector. We will present inspiring stories from people who have faced and broken through barriers, as well as keep you up to date with the latest events and news surrounding the campaign and other initiatives. We hope these features will encourage, challenge and inspire diversity across the industry as we move forward, confront bias and contribute to long term transformation together.
British Water is supporting the Women in Water Initiative of the Year award, which is new to the Water Industry Awards this year.