When rag becomes a drag...
Ragging of pumps following storm flows was a big problem for South Dublin County Council, until some new pumps were installed, says Niall Fitzsimons of BPF Distributors & Pumps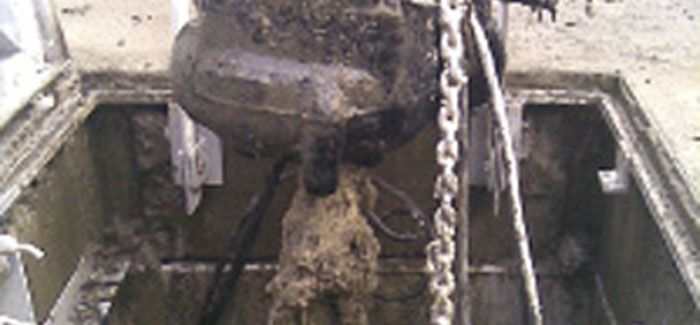 Ragging was causing intensive remedial work at the site near the River Liffey
Heavily laden unscreened sewage, containing rag and other debris occurring at pumping stations, is known to be one of the toughest challenges for pumps, particularly when the site is also subject to occasional low flows. This situation was occurring in West Dublin City at Lucan Spa submersible foul pumping station, a South Dublin County Council (SDCC) facility.
The pumping station was originally constructed as part of a major project to drain this industrial and residential area of Lucan. SDCC was using 24kW submersible standard pumps with different types of impellers. These were unable to cope when large amounts of rags, plastics, rope and other debris were washed into the pump well, particularly after storm events. This was resulting in long periods of on-site remedial work to protect against the potential overflow to and pollution of the nearby River Liffey, while the failed pumps were repeatedly lifted and unblocked. Logging data showed 39 callouts in a five-month period.
Based on his previous experience elsewhere in the county, Ken Clayton, senior executive mechanical engineer at SDCC approached local solids handling pumping specialist BPF Distributors & Pumps, who carried out a site/design survey and successfully quoted for and installed two high efficiency duty/standby 22 kW Vaughan Chopper Pumps in 2008.
To date and following many hundreds of hours of operation, the pumps have not blocked, even after long periods of heavy rain and major storm events with high volumes of ragging occurring. As a result, call-out charges and their associated maintenance costs have been totally eliminated and no appreciable wear has been found since installation, even though large amounts of grit were also present. In essence, the capital return on the Chopper Pumps was seven months.
SDCC has acknowledged the performance of the pump and its ability to meet the challenges arising from mixed foul/storm flows. It has also installed similar pumps on other problem sites following the inability of various other types of solids handling pumps to deal effectively with high volumes of rag, grit and debris.