What we learnt from WWT's net zero webathon
The water industry has made the ambitious pledge to reach net zero carbon emissions by 2030, 20 years ahead of the government's 2050 target. WWT hosted a series of five webinars each looking at a different aspect of the sector's decarbonisation agenda. Here are some of the key learnings from the week.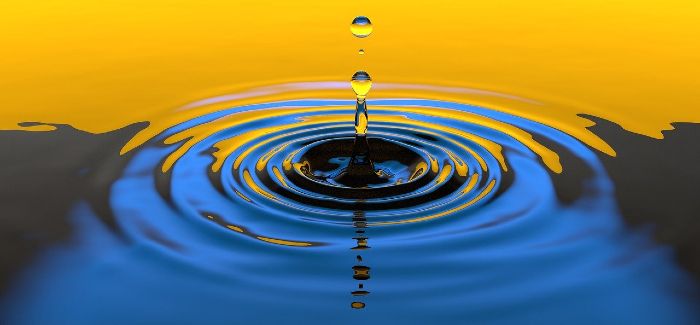 During an impassioned keynote speech on day one of the webathon – all about energy use and generation – Northumbrian Water's chief executive Heidi Mottram called for the water sector to collaborate "more than ever before" to meet its decarbonisation goals.
She said the coronavirus crisis has put a pause on the government's decarbonisation agenda, which gives the water industry a great opportunity to lead on environmental action. "Let's do this together," she added.
On 1 June, more than 200 UK businesses, investors and business networks wrote to prime minister Boris Johnson, urging him to provide clear vision for Covid-19 recovery efforts which align with the UK's wider social, environmental and climate goals.
Mottram said she was pleased to see the government now talking about carbon cutting as part of its bounceback strategy.
---
Listen to the webinar – Journey to net zero – In focus: energy use and generation – here
---
In March this year, the water sector became the first industry in the UK to commit to net zero carbon emissions by 2030. Northumbrian has gone further with an even more stretching target of 2027.
Also speaking in the webinar, Severn Trent energy manager Howard Perry spoke about the firm's own decarbonisation achievements and ambitions.
Severn Trent had a target to self-generate 50% of the energy it uses by 2020, a target the company met at the end of the 2019/20 financial year. It is now producing 51% of its own energy, compared with 5% in 2000.
Anglian Water renewable energy specialist said the company had a goal of installing 120MW-worth of solar power (which equates to about 150 installations) by the end of the current AMP period. Currently, the firm
During a panel discussion following the presentations, panellists agreed the Covid-19 crisis has highlighted the different ways companies can work. For example, more home working which has cut down on commuter emissions.
On day two – which was dedicated to decarbonising water and wastewater treatment processes – Cranfield University professor Bruce Jefferson took to the figurative podium and insisted there is a "huge opportunity" for the water sector to build more decentralised wastewater treatment facilities within both rural and urban communities, as population growth forces companies to build increased capacity.
He said suggested firms can treat sewage through "entirely nature-based solutions".
---
Listen to the webinar – Journey to net zero – In focus: Water and wastewater treatment processes – here
---
This could prove a particularly useful solution in cities, as many nature-based water treatment processes also provide a cooling effect in urban environments, so can help reduce impact of climate change on liveability of cities.
Also speaking as part of the webinar, Pete Vale, technical lead for innovation at Severn Trent, said there was a huge opportunity in the area of catchment-based management, both in terms of changes to practices, for example working more closely with farmers in reducing amount of nitrate which runs into water courses, but also using nature-based treatment to prevent input of pollutants.
For example, he said he expects to see "a lot more" constructed wetland systems because of the biodiversity drivers.
Day three's session was dedicated to firms' efforts to transition their fleets to electric vehicles (EVs). This was highlighted the difference in efficiency of driving styles by SES Water's energy and carbon manager Henrietta Stock, who said the water firm is in the process of moving all of the cars and small vans in its fleet to EVs or plug-in hybrids. Currently its fleet makes up around 15% of its overall operational carbon footprint, and it has so far replaced about 20% of its small vans to EVs.
---
Listen to the webinar – Journey to net zero – In focus: EVs and alternative fuels – here
---
Stock said the difference between the best and the worst driver had been very surprising, with the best achieving 140 miles on a single charge. Meanwhile, the worst would, in some instances, only manage to travel 70 miles on a single charge.
This, added Stock, really amplifies how the difference in driving style can affect the efficiency of vehicles, and provides an opportunity to help SES's workforce further enhance their driving style to get the best out of electric vehicles.
"It is information which has really surprised us, and that is something that will definitely inform what we do with all our drivers [including diesel vehicle drivers], to help improve driving style."
Also during the webinar, Rachel Passey, supply chain transformation lead at Severn Trent, said the sector needed to look at alternative fuels such as hydrogen, as well as EVs. "There will be different solutions for different parts of the fleet," she said. "It's early days on hydrogen, but it will form part of our longer-term plans."
Stock agreed, saying that alternative fuels, particularly for larger vehicles, would likely be needed. She said SES would wait to see how those technologies develop.
On day four, the conversation moved towards the sector's efforts to tackle embedded carbon.
Speaking about tackling capital carbon, Anglian Water's head of carbon neutrality David Riley said reducing carbon does reduce costs when it is done effectively. "Therefore," he said, "it has not only environment benefits, but also benefits on business efficiency and our bottom line."
---
Listen to the webinar – Journey to net zero – In focus: Tackling embedded carbon – here
---
The final session looked in detail at biodiversity and the rehabilitation of the natural environment.
Land use reform, according to Dŵr Cymru Welsh Water's director of environment Tony Harrington, will be vital to the UK's future carbon cutting efforts.
He called for a regulatory framework which sets minimum standard for land use and argued that, without land use reform, it will be "very difficult" to move the biodiversity and carbon agenda forward.
---
Listen to the webinar – Journey to net zero – In focus: biodiversity and environmental rehabilitation – here
---
Harrington added that policy does not currently always support sustainable land management, and that an incentive mechanism was needed for farmers to produce food in a more sustainable way. Currently the incentive mechanism in place encourages more cost-effective food, often to the detriment of the land.
"Water quality data shows the way we currently manage our land is unsustainable," he said. "Soil is being washed away so quickly, in some cases, that in our lifetime that land will no longer be able to be used for food production. We need to work with farmers so they change the way they farm the land."
Also speaking in the webinar, Water Resources South East director Trevor Bishop said new bills coming through will be "critical" in providing right frameworks for right incentives. However, he called for more leadership from the water sector in this area. "We need to think about how we use trading platforms and mechanisms within our influence," he said.
"We have to be involved and help drive that agenda forward."
---
Listen to each of the webinar's from WWT's net zero webathon here