Comment: What next for water catchment management?
The Government's 25-year environment plan plots a path away from the current regulator- led approach towards a holistic approach to catchments, writes Mike Streetly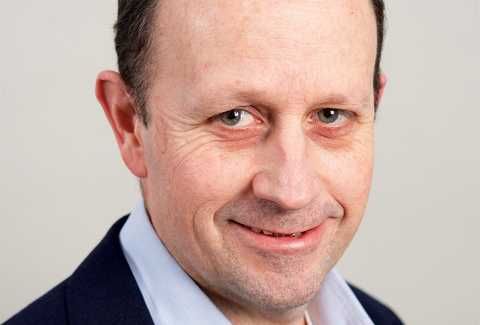 by Mike Streetly, Innovation Director at ESI (now part of Stantec)
In its 25-Year Environment Plan released earlier this year, the Government signalled that it wants to change the way that we manage our catchments. This will have significant implications for how water companies, local authorities, regulators and consultants work in the future. It will bring challenges but there are promising signs about how well-equipped water companies are to adapt and create change.
The Plan crystallises a number of emerging themes that are starting to affect how decisions about water resources and water quality are made, and how these 'natural assets' are managed and protected:
Catchment based approach: managing catchments holistically and avoiding expensive end-of-pipe solutions.
A focus on enhancing natural mechanisms for controlling flood and water quality risk rather than relying solely on concrete and technology.
Stakeholder led: connecting people with the environment to improve health and wellbeing and ensuring that work is managed and delivered at a local scale.
Using natural and social capital accounting to ensure that decisions reflect costs and benefits more broadly than can be done with simple monetary accounting.
These themes provide a clear direction of travel away from our current regulator-led approach to environmental management towards an approach which aims to capture as many of the potential synergies as possible offered by managing catchments and their resources holistically with broader stakeholder engagement.
The benefits of this approach need to be balanced against the more diffuse allocation of responsibilities as more parties become involved and greater levels of uncertainty when working with natural processes, as opposed to 'hard' engineering.
We are in the early days of what should prove to be a revolution which will have significant implications for how environmental management works in future and, in particular, how water companies and their regulators are structured and deliver their core services.
Many water companies are already making progress in the four areas discussed above. There are certainly examples of companies using catchment management to improve raw water quality, using a wide range of incentives to influence land management practice, including grants, outcomes-based payments and some innovative trading approaches. It's clear that one size doesn't fit all, and that more progress has been made in rural catchments where land ownership and pollution issues are relatively straightforward compared to the more complex, urban catchments.
Water companies are learning how to engage with stakeholders and most now employ catchment advisors who are out in the field talking to farmers and other land users.  Farmers generally appreciate visits and advice from people who know about their business and can give practical and appropriate advice. 
Natural and social accounting is still a new area for water companies, but they are starting to investigate how these could become tools for ensuring that impacts on these important aspects are built into the decision-making process. If water companies move forward with this approach, it is likely that the optioneering process in PR24 will be very different from previous business planning cycles, with environmental aspects becoming fully integrated into the process.
The recently announced Catchment Management Declaration is one of the most promising signs of the water industry's determination to move these areas forward. The Declaration emphasises collaboration and engagement as key elements of sustainable catchment management. This echoes the themes in the Government's 25-Year Plan, demonstrating that water companies are committed to moving forward in line with the Environmental Plan.  The Catchment Declaration includes commitment to reconvene in 12 months to share progress, best practice and to demonstrate positive action.
Looking at challenges, perhaps the greatest will be working together to manage catchments holistically, since it will involve key stakeholders giving up some of their control of specific aspects of the system. This demands unprecedented flexibility from all parties, which, at present, makes it tricky to see how far a catchment based approach can be implemented.
Nevertheless, the themes highlighted in the Government's 25-Year Environment Plan have planted catchment and environmental management firmly in the minds of the water company directors. They are now asking for answers on how to deliver on the visions laid out in the Plan.
We have a unique opportunity to rise to the challenge.