What is the impact of rainfall on the sewage industry?
The operational and financial performance of a water company is inextricably linked to weather conditions. With climate change predicted to increase the likelihood of extremes of weather - with hotter, drier summers and milder, wetter winters - what was the impact of the heavy rains of 2012 on the water industry? How is it best to prepare for similar weather events in the future?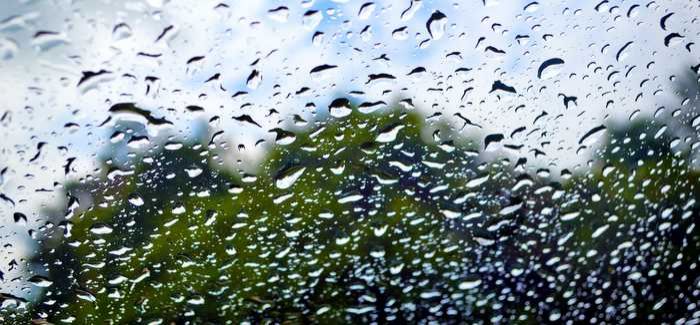 A major impact in the aftermath of heavy rainfall was the high number of properties added to DG5 registers
A case in point is the heavy rainfall experienced in the UK throughout 2012. Since records began in 1910, last year is recorded as the wettest on record for England and second wettest for the UK.
Last year, much of England and Wales received more than 135% of the long-term average rainfall (1981-2010), although parts of north-west Scotland and Northern Ireland received average or slightly less than average rainfall.
The summer (June, July and August) in particular, experienced unusually high levels of rainfall. With the exception of north-west Scotland, huge swathes of the UK experienced more than 170% of the average expected for this time of year. Heavy localised rainfall led to some significant 24 hour accumulations, such as 101mm at Chilgrove House, West Sussex on June 10 and 208mm at Honister Pass, Cumbria on June 22.
Impacts and triggers
Although the arrival of widespread and prolonged rainfall was initially welcomed by water companies, the relief was short lived as the rainfall triggered surface water and fluvial flooding. Ironically, the start of the wet weather shortly followed the widely publicised temporary usage bans (TUBs) issued on April 5 in the South-east of England.
For water and sewerage companies, one of the greatest impacts in the aftermath of the heavy rainfall was the unusually high numbers of properties added to their DG5 Registers − a list of properties at risk of flooding from sewers. The addition of a property to the DG5 Register is determined by analysing the trigger rainfall associated with property flooding so the frequency, or "return period", of the event can be estimated.
Standard methods for rainfall return period analysis involve calculating the maximum rainfall amount coinciding with a flood event and the probability that the same event could re-occur in the future. This is achieved by analysing the observed rainfall record of the location over many years. For the UK, return periods are often derived using the Flood Estimation Handbook (FEH) Depth-Duration-Frequency model. 
Using these methods for 2012, many rainfall events thought to have triggered property flooding were classified as relatively frequent events, despite many properties having never flooded before. Only the rainfall amounts were analysed and no account was made of the ground conditions leading up to flooding, which were unusually wet compared with previous years. It was hypothesised that terrestrial components of the water cycle, such as aquifers, rivers, drainage channels and sewers were at or near maximum capacity and modified the environment sufficiently that relatively moderate rainfalls caused significant impacts.
An alternative method was therefore required to accurately quantify the return period, taking account of ground conditions. Methods of calculating the level of saturation (normally using estimates of soil moisture deficit) do not provide an accurate analysis tool as, during very wet periods, soil moisture deficit is always 0. Instead, our Joint Probability Approach uses long period rainfall accumulations as a proxy for ground saturation.
A 90-day rolling rainfall total for each year since 1961 for a location in the north of England has 2012 clearly standing out as the wettest year on record, closely followed by 2007.
We then analysed several thousand incidents of property flooding across the UK. Rainfall frequency analysis of the antecedent rainfall conditions over durations of three months and longer produced return periods ranging from less than one year in the driest locations to more than 1,000 years in the very wettest.
Therefore even relatively moderate rainfall events could create instant surface run-off and the overtopping of sewers already close to maximum capacity. By combining the return frequencies of the long period and short period rainfall (derived from FEH), a revised assessment of the rarity of property flood events incorporating the state of the ground could be made. In many instances, the revised estimates demonstrated that events were much rarer than previously thought, meaning more of the properties entered on the DG5 registers are described as being affected by severe weather rather than as overload.
This was particularly prevalent for Anglian Water. For events in the company's region that were analysed using standard methods, the number recorded during 2012/13 classified as rarer than one in 20 years more than doubled using our Joint Probability Approach. 
Tim Acland, asset performance project manager at Anglian Water, says: "The Met Office processed data of flooding events regardless of the cause from April 1999 to March 2013 using the Joint Probability Approach. The Joint Probability Approach results for events recorded during 2012/13 clearly showed the effect of the exceptional rainfall patterns experienced over this period. A number of these events that would have been described as overloaded situations using the previous method were found to be due to severe weather.
"The benefit to Anglian Water is twofold. Firstly severe weather events are not included in Ofwat's assessment of our flooding performance and secondly, are not included in our reportable number of properties on the register."  
Looking ahead
2012 was an exceptional rainfall year and we were able to develop techniques to quantify the rarity of sewer flooding events more accurately than existing techniques could describe.  There are opportunities to both refine the approach by combining other local information, such as soil type, and provide forecast and real time data to assist in managing sewer flooding events.
It is well understood that severe weather causes significant disruptions to water companies' operations. To support the industry, we are driving through major improvements in our local rainfall forecasting ability to better predict when problems could arise. This will help water companies mitigate against the risks of extreme rainfall, plan maintenance activity and proactively manage operational issues as a result of flooding.
We are currently working on probabilistic rainfall forecasts on a catchment scale. These capture our ability to issue accurate alerts as to the risk and severity of expected flooding in sensitive catchment areas. These forecasts are designed to assist the industry through helping to manage waste water networks and understanding specific risks associated with any rainfall event.
Our continued aim is to work in partnership with water companies to combine weather information with water industry data so that proactive decisions can be made when adverse weather is forecast. We can offer both consultancy and continuing operational services, providing an understanding that really helps the industry explore what to expect from weather conditions now and in the future - and how best to face them.
Click here to find out more.