Water theft: Laying down the law
Whether it is unauthorised connections or the illegal use of standpipes, water companies are increasingly clamping down on non-revenue water lost to water theft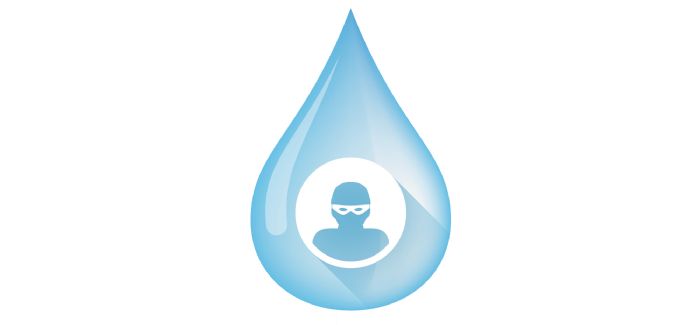 Water theft statistics
• Thames Water estimates that it loses between 2 million and 3 million litres to water theft every year
• Thames Water identified 734 unauthorised connections last year – rising from 33 in 2011, before the water theft team was set up
• Over the course of 2016/17, Severn Trent managed a 13.24 per cent decrease in the type of discolouration complaints that relate to illegal hydrant use
• In 2017, Severn Trent received a total of 606 reports of illegal hydrant use
• As of February 2018, Severn Trent had prosecuted 46 cases of water theft and formally cautioned 29 and formally warned 168 companies
By Robin Hackett
Even the victims gave it little thought until recent times, but the industry now appears to be waking up to water theft. Whether it is developers making an illegal connection to a main for a block of flats or street-sweepers hooking up to an unauthorised standpipe, water companies must contend with the consequences. 
In January, Thames Water made headlines with its decision to hire a team of investigators to track down perpetrators of water theft, with the water company having described the rise in unauthorised connections, from 33 in 2011 to 734 in 2017, as "dramatic".
However, while there has been a substantial number of recorded incidents, the increase is in large part down to the utility taking the initiative in identifying them. So how much of a problem is unauthorised water extraction?
The short answer is that nobody really knows. Thames estimates that it may lose between 2 and 3 million litres of water to such crime every year, and there is no reason to think that it is out of step with the rest of the UK. But the key issue is that there is no way of separating water that is lost in this fashion from water that escapes from the network through other means, such as leakage. Statistics on non-revenue water – i.e. the gap between the total amount of water used and the total which is paid for – are likely to include a chunk that is down to theft, but until this can be identified and proven, shortfalls are usually assumed to be leakage, counting against the water company on this key measure of regulatory performance.
What's more, depending on how water is taken from the network, unauthorised extraction can create knock-on effects that generate complaints, as nearby customers experience discoloured water or low pressure, for example.
"Water theft is one of those problems that, if you don't look for it, you don't really see it," says former Surrey Police detective Stuart Orchard, who leads the Thames Water investigation team.
"Until recently, everyone had the problem and nobody really was getting to grips with how to deal with it.
"All the water that people are taking out without being metered or paying for will be attributed to leakage, so we want to capture those figures and say: 'It's not going against leakage, it's going into that block of 75 flats there who've got an illegal connection that was made by some random builder'." 
Bringing in the detectives
Thames Water's water theft unit began operating in 2014, in response to a growing number of cases that had come to the company's attention. Ex-policeman Stuart Orchard, who heads the eight-strong unit, was chosen for the role because of his experience with prosecutions and the courts. Not every member of the illegal connections team has a law enforcement background but the set-up shows the influence of Orchard's previous work.  
Each investigator will have a caseload of up to 50 investigations, sparked by reports of suspect activity from engineers, members of the public, contractors, leakage inspectors or the billing team, who will flag up any instances in which people have set up an account in locations where there is no record of Thames having made a connection. 
"We will do some desktop investigation to establish whether it is an illegal connection," Orchard says. "We'll check in our records to see if anyone's applied for a connection there. We'll look on Google Maps to see what was there before or in years gone past. Was it once a factory and now it's a block of flats? We'll send an engineer out to have a look at the scarring on the road, the quality of the work done, so we can build up a picture even before we start engaging with anyone as to whether it's an illegal connection. 
"We do employ some ex-police within the team because of their investigative abilities and ability to interview people, including speaking with developers who aren't always particularly happy to speak with us because they've done something wrong."
The coverage the Thames Water detective team received in January prompted a question on the subject in the House of Lords, which led Lord Gardiner of Kimble to reveal that the Environment Agency believes "around 3 per cent of water put into public supply is used and not paid for", although that figure also included legal usage such as firefighting and training. "The ratio of the 3 per cent taken legally to illegally is unknown," Lord Gardiner added. 
Orchard says the size of the problem is hard to quantify. "We're highlighting the problem, so we're getting more and more referrals, but how big the problem actually is no one really knows," he says. In terms of penalties, he says Thames Water will seek to educate before taking action but that the company is now a lot more robust in seeking prosecutions. 
"We will investigate every case that comes across our desk, and we will rectify it," he says. "It's all about trying to send a strong message: If you steal our water, we will take action." 
Hydrant heroes
Severn Trent stepped up its campaign against water theft in 2016 and its zero-tolerance stance has seen the company prosecute 46 cases, formally caution 29 and formally warn 168 companies.   
Dan Littlewood, senior water regulations technician at Severn Trent Water, believes the problem is "massive". 
He says: "These companies and individuals are taking the water without prior consent, without measurement. 
"We don't know what they're taking and obviously they're not paying for it. But the more serious issue, as we see it, is the problems the physical use causes to our network and to our customers. That is directly causing things like discolouration, loss of supply to customers – even as far as causing bursts and leaks on the main.  
"Illegal users are not trained, they're not aware of the way they need to use the network, and they cause what we call 'transient surges', when they open or close the hydrants or the washouts too quickly. That leads to a transfer of energy that can cause bursts, and the back-and-forth flow disturbs the sediment that usually sits on the bottom of the main, causing discoloration." 
Littlewood says the impact of illegal use has a tendency to prompt "clusters" of complaints.
"What we describe as a serious issue is anything over three complaints," he says. "These incidents, if they happen in residential areas, can mean up to 40 complaints for discolouration, loss of supplies. Sometimes I've seen it affect multiple streets within residential areas – not just the street where the water theft happens." 
Severn Trent has sought to tackle water theft through a variety of means, including 'Hydrant Heroes' – a project to educate all staff within the company on illegal hydrant use and ensure they report any instances to the water regulations team. 
Following on from the success of that initiative, Severn Trent began rolling out the educational programme to the public, using social media and letter drops to target areas suffering from a heightened number of discolouration complaints, and encouraging customers to report suspicious behaviour on the website. 
"We just made it as easy as possible and, around August last year, we noticed that reports coming in of illegal use from customers overtook the amount of employee reports," Littlewood says. 
Another initiative saw Severn Trent make the standpipes that are available for legal hire green, allowing casual onlookers to spot illegitimate use more easily. In 2017, the company received a total of 606 reports of illegal hydrant use. 
"The tagline we've put on it is: Green is clean," Littlewood says. "Companies can hire the green standpipes from Aquam Water Services.  
"There's three major benefits to hiring these approved standpipes. Number one, they've got a meter on, so the use is captured. Number two, these standpipes incorporate a double-check valve, which prevents water backflowing and keeps the end use separate from the drinking water in the main. The third and definitely most important aspect is they come with training, which ensures they know how to use them so they won't cause any of the issues – the transient surges, the bursts, the loss of supply, the discolouration." 
Over the course of 2016/17, Severn Trent saw a 13.24 per cent decrease in the type of discolouration complaints that relate to illegal hydrant use. Locking caps – for which only Severn Trent employees and the fire service hold keys – also help to curb activity. 
"The locking caps have been useful, but they're not fool-proof," he says. "They're more of a deterrent. It's difficult to get them off without a key, but it is possible, and we've seen the odd case where they've been smashed." 
The strongest deterrent may be prosecution under the Water Industry Act 1991 although, as a summary only offence, the water companies must bring charges within six months of the offence and have evidence of it occurring. 
"We operate almost a zero-tolerance policy," Littlewood says. "If we've got a case where it's clear who the offender is, unless there's any extreme mitigation, we'll usually always prosecute. If it's something that has or could have caused problems to the customers then it's something we're very likely to prosecute on. That's the key decision-maker – whether it's in the public interest." 
Guilty parties can only be fined £1,000 per offence plus court costs, and Littlewood says: "In a number of cases, the magistrates will actually say: 'Our hands are tied but we feel the offence warrants a bigger fine'. Especially in cases where customers have gone without water or had dirty water for long periods of time, it's frustrating that the fines are not higher."