Water supply chain 'mission critical' to net zero
The water industry's Net Zero 2030 Routemap represents a step-change for the sector, in which increasing prominence is given to the role of the supply chain, writes British Water chief executive Lila Thompson.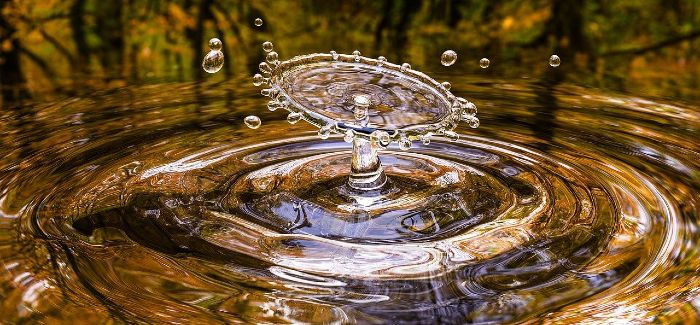 British Water is proud to be part of the world's first sector to launch a collective plan to deliver net zero carbon emissions by 2030. Launched on 12 November 2020, the routemap for England is one of the biggest acknowledgments to date by the industry of the power of partnerships in water.
In a foreword, Mike Haigh, executive chair of Mott MacDonald Group, which co-developed the report, said the industry's supply chain needs to be "aligned, supported and rewarded – consultants, contractors and manufacturers are mission-critical partners".
As the backbone of the global water industry, the supply community has not always been given the profile it deserves. It is hugely encouraging to see this shift, as well as an industry commitment within the report to "construct plans, and engage with suppliers, in a way that provides the confidence needed to invest in their own capabilities".
This approach poses great opportunities for suppliers, with accelerated leak reduction, nature-based solutions and catchment management among the many carbon-reducing measures set out in the plan, alongside deployment of electric vehicles and renewable power installations. As lead representative body for the UK water and wastewater industry supply chain, British Water has seen impressive innovations in many of these areas, as well as in smart, data-led technologies that can accelerate digitalisation of water and wastewater networks - key to decarbonisation of the sector. 
As the industry's focus on collaboration intensifies, British Water will continue to facilitate introductions between water utilities and suppliers in 2021. Making new connections, at home and internationally, is vital if suppliers are to sustain and grow their business and have a positive impact on the sector's all-round performance.
It is thanks to this sector-wide engagement and an increasing desire for closer ties, that British Water's virtual industry briefings have gone from strength to strength. Launched in March 2020 in response to the Covid-19 crisis, the Better Together video conferences have provided support, guidance and updates on important industry developments.
During the final call of the year on 4 December 2020, it was pertinent to hear Scottish Water's chief executive Douglas Millican discuss the company's own routemap to net zero by 2040, which it launched in September 2020, and the role he believes the supply chain will play.
He said: "A big chunk is how we work with everyone across the supply chain to decarbonise. There's some great work happening already but I do not underestimate the scale of the challenge about how to decarbonise right the way from raw material abstraction through to final assembly onsite.
 "To succeed in future, we're going to have to work much more collaboratively right across the supply chain, genuinely be much more open to innovation, increase the levels of standardisation and build the capability, capacity and skills necessary to deliver much larger investment programmes but in a much lower carbon and more efficient manner."
The video conferences will return in January 2021, refreshed and rebranded as monthly Insight Briefings, as we continue to adapt and enhance the support we offer. We look forward to working with the supply community, utilities, regulators and government as the sector continues its transformation in 2021.
British Water's first Insight Briefing will take place on 22 January 2021.