Water leads the way to a green recovery
In weathering the Covid-19 storm, the water industry has proved its resilience and is emerging from the crisis in a stronger position - perfectly placed to lead a green economic recovery, writes Lila Thompson, chief executive, British Water.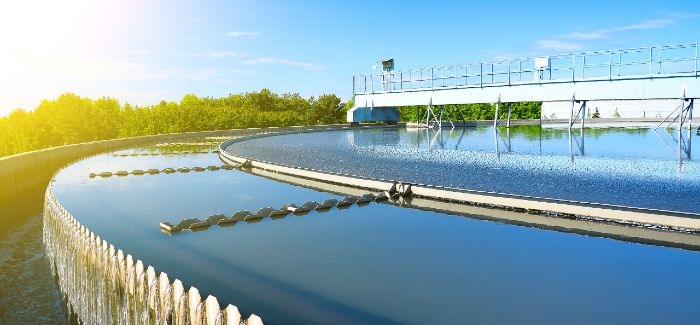 Five months into the Covid-19 crisis, the water industry has adjusted admirably and stakeholders are now asking whether we have an opportunity to recalibrate and head towards a more sustainable future.
I have the privilege of hosting regular Better Together video conferences, set up by British Water to support members through the crisis. It has been reassuring to see a steady shift in the conversation from the early days where keeping people safe, sourcing personal protective equipment and securing key worker status were the priorities, to cautiously returning to business, by for example, restarting capital programme through maintaining close communication with supply chain providers.
The dialogue has now naturally moved onto how the water industry – which in England is working towards achieving net zero carbon by 2030 - can be part of a green economic recovery that will build a more resilient future.  The issue has been raised numerous times during Better Together, with water company chief executives including Northern Ireland Water's Sara Venning, Wessex Water's Colin Skellett and Southern Water's Ian McAulay as well as Michelle Ashford, the Water Industry Commission for Scotland's chief operating officer, highlighting how the industry is in a key place to drive the UK's green recovery, and the need to accelerate plans to create a greener, more sustainable industry.
Accelerate investment
In an encouraging step, these points have been echoed by the government, the Environment Agency, the Drinking Water Inspectorate, Ofwat and the Consumer Council for Water, who, on July 20, wrote jointly to water companies in England, inviting them to support the country's green economic recovery and "build on their quick and effective incident response" to the pandemic.
In inviting water companies to make specific proposals, the letter said the government and water regulators would facilitate water companies to accelerate planned investment, bring forward future investment and implement new ideas to boost the economy in areas including water resources, flood mitigation, net zero or water quality improvements.
Published around the same time was a report from multi-sector platform the Broadway Initiative, whose partners include Water UK. The report - Accelerating private investment in nature-based solutions - is a proposal for Government to support a green recovery and rightly has a large focus on water.
We know the effects of climate change will be felt most acutely through water impacts – namely through severe drought and extreme floods. Water management will, therefore, play a crucial role in the way the world responds to climate change, with the United Nations stating "an integrated view on water, the biosphere and environmental flows is required to devise sustainable agricultural and economic systems that will allow us to decelerate climate change".
The UK is well placed to lead on this approach, evidenced in a recent International Water Association Water Resources webinar, which was hosted by British Water over two days, reaching several continents and attracting over 400 participants. Embedded in the water industry and its supply chain are the skills and experience to deliver that integration and build the necessary resilience at home and overseas.
I know that through collaboration and leadership, the sector can use its influence and expertise to help achieve a low carbon future. For example, investing in smart technologies and accelerating digitalisation across water and wastewater networks, will reduce energy and chemical consumption, conserve resources, cut leakage, speed up critical repairs, and enhance the quality of rivers and seas and customer service.  More accurate modelling, and flow and level information will mean utilities and local authorities are better prepared for storm events, so are able to take action to mitigate flood risk, reducing the number of combined sewer and stormwater sewer overflows.
Skills gap
There are also exciting opportunities – many of which are already being realised - around the roll-out of electric fleet vehicles, renewable energy schemes and nature-based solutions.
In the coming years, governments will need to invest in measures to sustain jobs and livelihoods but this will require a very strong emphasis on skills and attracting and retaining talent. The water industry needs to shout out that, with the right support in place, it is in the perfect position to create and provide these important jobs - Energy & Utilities Skills Partnership recently reported an impending skills gap of 277,000 in the sector over the next decade.
Being bold, taking positive action and leading in practical measures to tackle climate change would overhaul the industry's profile and potentially attract a new generation of tech-savvy, environmentally-aware employees to help it move forward. Young people – or Generation Z – are among the most passionate about environmental causes and are most likely to bear the brunt of the impacts of climate change.
They are also becoming conscious of the importance of water in this paradigm. Sectors that are able to attract this group will be bringing in digital natives who have the desire and the skills to make an impact. The water industry should seize this opportunity and capture skills from other sectors, where possible.
British Water looks forward to working with partners across the sector to deliver a more sustainable future. Members have the technologies and can provide the services to help and the association is a catalyst for making connections and building networks in the UK and around the world.