Water Innovation 2050: what next for the sector?
Welcome to 2050. The Innovation 2050 document has been published, setting out the key principles of an innovation framework for the water sector. What next? Paul Horton, CEO of the Future Water Association, writes.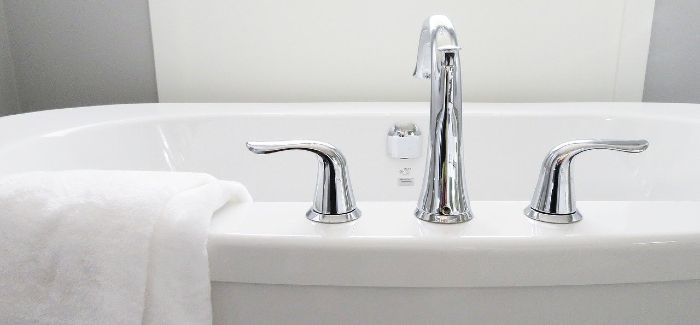 What is key is that the document has been produced in a collective responsibility environment, by the 19 water companies in consultation with a wide range of stakeholders stakeholders – setting out the challenges and opportunities for innovative engagement and where innovation fits into the water cycle.
This is a very helpful signpost and route map for the water sector and in particular the supply chain, it offers the innovators, SMEs and creative thinkers a window through which to view the areas for collaboration. Future Water welcomes this approach and it is something that we argued strongly for when we explored the roles of patents and IP in driving transformation in the wtater sector.
So why is this type of action needed now?
Fundamentally the world is changing faster than we can predict and water needs the creatives minds of current and future generations to help mitigate and adapt to the changing climate, growing populations etc it is our must fundamental resource and we need to start doing things differently. The strategy points to where the supply chain can focus its energy. on the areas where open innovation is at the forefront and respond appropriately, particularly where the challenges are framed with the ambition statements.
There are several areas of the strategy that resonate well with Future Water and a few good examples revolve around the themes, for example, protecting and enhancing natural ecosystems. Not only is this critical to managing water resources, it offers a huge opportunity to engage with all customers, to raise awareness of their ability to contribute and understand the value of their contribution in delivering environmental outcomes. This theme also opens the door to re-imagining how we manage pollution using technology to prevent and treat, along with adopting natural capital approaches.
Another is 'delivering resilient infrastructure systems' – opens the door to rethinking the management of amongst other things, our water and sewer networks, pulling in not just technology but drawing on the expertise of data, AI and VR specialists – this focus is fundamental and this is why Future Water has a group looking at network innovation. Delivering resilient infrastructure systems also brings together innovators in technology and those developing nature-based solutions for flood risk.
The theme about how to achieve zero uncontrolled discharges from sewers by 2050 offers the opportunity for proactive interventions across network to minimise uncontrolled discharges. This leads onto large scale implementation of SUDS (sustainable urban drainage systems) and 'taking whole life approach to responsible consumption and production' asks how we can increase the perceived value of water. This focus can help to drive new technology and ideas aimed at improving water efficiency.
An essential element of the strategy delivering will be the Centre of Excellence. Future Water likes the idea of a Centre of Excellence, which we we see as operatuing virtually and which will:
enable collaboration, help drive innovative products, services, and research
encourage greater engagement with and involvement from the supply chain – there is an opportunity for Future Water to 'Water Dragons' to the Centre's agenda moving forward
bring ideas from other sectors
drive the next generation engagement, ensuring we have 'future water people'
It is important that the strategy remains a living document which the water companies and supply community review, develop and take forward together collectively. This is embedded in the document and Future Water welcomes that part of this process is 'measuring progress' which will work with the utilities to help develop. One area which Future Water sees as important is 'patents' will we see an increase in patents as this strategy moves forward? This is great indicator of technological evolution and underpins the 'innovation drive'.