Water and power boost for the North of England
The fortunes of contractors working in the North should be given a lift by a massive investment in infrastructure, says Dean Stiles.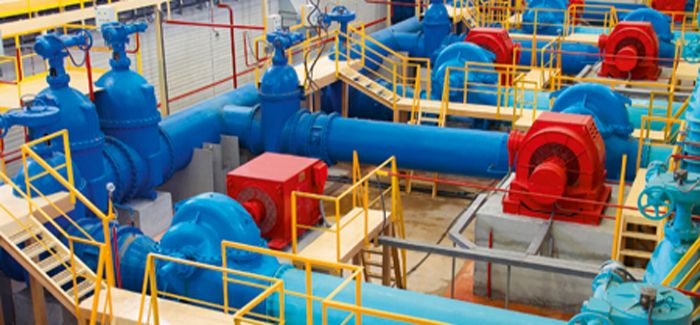 Contractors serving Yorkshire and the North-east could be in line for a boost from an £11B spend over the next five years on water and power infrastructure. Yorkshire Water, Northumbrian Water, Northern Gas Networks (NGW) and Northern Powergrid say they are working together to boost the fortunes of businesses in Yorkshire and the North-east with a package of infrastructure improvements worth £21B over ten years – £11B in the first five.
But this is not new or extra spending: the announcement is about showcasing the work utilities do and promoting the extent to which local businesses prosper. Much reliance is made on a report, commissioned by the utility companies, that says for every £100 of capital and operational expenditure by the four utilities, a further £93 is generated within the wider northern regional economy.
According to a report from Leeds University and Edge Analytics, the companies' £21B investment turns into £40B of economic activity over the next ten years.
Richard Flint, chief executive of Yorkshire Water, says: "As four of the biggest utilities in England, we don't just pump water and energy into our regions; we also pump millions of pounds into the local economy."
Maxine Mayhew, commercial director at Northumbrian Water, which has more than 60% of its supply chain based in the region, says: "Northumbrian Water's extensive investment programme is supporting hundreds of jobs and a significant number of contractor companies are engaged to help deliver improvements to ensure our customers receive an excellent service."
Northumbrian Water, whose spend AMP5 spend is £875M, has no plans to use multi-utility contractors. "Our tendering process varies depending on the contract but we have supplier relationships with small and medium businesses, even sole traders," a spokesperson for Northumbrian says.
Northern Gas Networks also works with smaller contractors. Mark Horsley, chief executive, NGW, which spends £300M a year, says: "As a leading employer in the region we recognise that small businesses are vital to the success of our regional economy and we are working closely with small local engineering firms in the North-east, northern Cumbria and much of Yorkshire giving them gas contracts and supporting them with training, to turn them from surviving to thriving and to help to revitalise local communities.
"We are recognised by Ofgem as the most efficient gas distribution network in the country and are relentless in our delivery of the most efficient and cost effective energy solutions to all of our customers, in particular those most severely impacted by the recession, including fuel poor communities."
The water companies cite the Leeds University and Edge Analytics report, which says that set against the harsh economic backdrop that currently prevails, "the activities of industries such as water and energy infrastructure are more valuable than ever... as it's larger in scale and more regionally focused than that of most businesses.
"It also determines that such investment provides an anchor point for businesses battling to stay afloat or to grow and a lifeline for communities as they attempt to replace jobs lost in other sectors with new ones".
The report is based on research completed by Edge Analytics in 2012 and led by Professor Adrian McDonald of the University of Leeds and Dr Peter Boden of Edge Analytics. It follows from research in 2010 to assess the economic contribution made by Yorkshire Water. This report shows how four utility companies in Yorkshire and the North-east are underpinning the economic wellbeing of the northern contractors.
The report cites examples of how such capital spend can benefit contractors, especially smaller businesses. An imaginative supply chain approach from NGW has got local firms to replace ageing gas mains. The approach is providing a vital opportunity for local businesses to reinvent themselves, the report says.
"Small engineering firms, often family run, are being trained to maintain gas pipes, creating new jobs at the very time that energy regulator Ofgem has demanded that the industry does more to support ailing local economies," the report notes.
Unlike the water companies, NGW shows some real evidence of local spend in practice. Howard Forster, NGW customer operations director, says: "The gas industry's default position has been to hand these vast mains replacement contracts to a few key national or international players. We've piloted a different model, by giving small contracts to local engineering firms, and training them to meet our exacting standards. It requires a lot more micromanagement, but the benefits are massive. Investment stays in the area, struggling businesses are given a new income stream and transferable skills, and new jobs are created. It's working fantastically well, and there's a lot more to come."
The move is strongly supported by Energy & Utility Skills. "Opening up gas contracts to small businesses is a great idea, as it will help existing small businesses to expand their horizons, and new businesses to emerge. It stands to be a shot in the arm for the engineering sector," Sharon McLaughlin, engagement director, EU Skills, says.
The regional boost for local contractors should be considerable with commitment from water companies to include more directly small businesses.