Viewpoint: The whole sector must act on new regulations
The water industry is soon to be affected by a major change to regulations regarding the way construction products - including those used in water infrastructure - are sold in Europe. The implications of these changes will not be confined to the building sector but will have a direct impact on water industry projects and supply chains.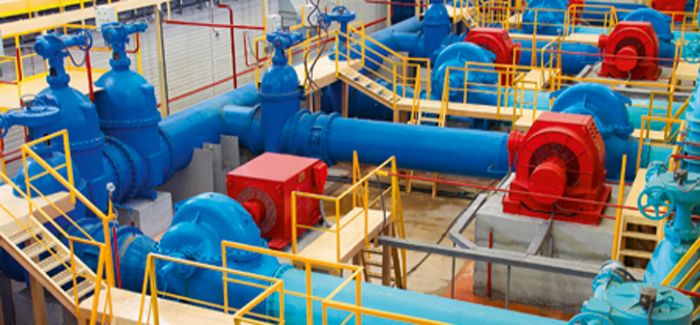 However, awareness of the new mandatory requirements seems to be low, yet the financial and legal risks for both suppliers and buyers are significant.
After July 1, 2013 serious legal consequences could arise from the failure of a non-compliant product used on a construction project. There could also be financial impacts and delays to the build programme if buyers fail to specify the need for the CE mark in the terms and conditions of their contracts.
There are further risks even if products are purchased before July 2013 but arrive on-site after that date without necessary CE marks. This may also cause delays to the build programme with possible further costs.
Buyers in the water industry should now display a note on the front page of their tender & contract material enquiries and material purchase orders drawing attention to the fact that products must be manufactured to comply with the CPR regulation and must display a CE mark where required by the regulation.
These changes are due to the Construction Products Regulation 2011 (CPR), the most significant change for a decade in the way in which construction products are sold in Europe.
From July 1, it will be mandatory for manufacturers to apply CE marking to any products that are covered by a harmonised European standard (hEN) or European Technical Assessment (ETA). Those importing construction products from outside the EU and that are within the scope of the regulation will also have to ensure that they declare the products comply with the regulation and that they display CE marks.
Suppliers to the water sector need to be fully aware of these new requirements and must comply where required to. But they should also ensure any necessary declarations of conformity are made available to buyers. Buyers in the water industry will be looking to mitigate risk by checking suppliers are compliant. Achilles would advise using a database of audited and qualified suppliers in this process.
An important point to note is that by submitting a declaration of conformity the manufacturer, importer or distributor is assuming legal responsibility for the conformity of the construction product with its declared performance.
Engineering and construction companies working in the water industry also need to be aware of these changes and take immediate steps to offset possible risks. Any product covered by CPR that is presently being procured and is to be put into a permanent structure or facility after July 2013 will have to have CE markings. A company could well place a long-term order at this point in time for products such as structural steel from countries outside of the EU.
All responsible contractors and buyers in the water industry should be communicating with their supply chains to ensure suppliers are fully aware of the changes in regulation and the need to comply. Suppliers should also be working in advance of the new regulations coming into effect by preparing and making available to buyers documents that prove conformity to the regulations.
The water industry has a duty to make all aware of these changes – it's a collaborative exercise.
Philip Foster is utilities director at Achilles.