VIEWPOINT: The water sector needs apprentices
This month sees the sixth annual UK National Apprenticeship Week take place which, once again, will aim to raise awareness of the positive impact that apprenticeships can have on individuals, businesses and the UK economy.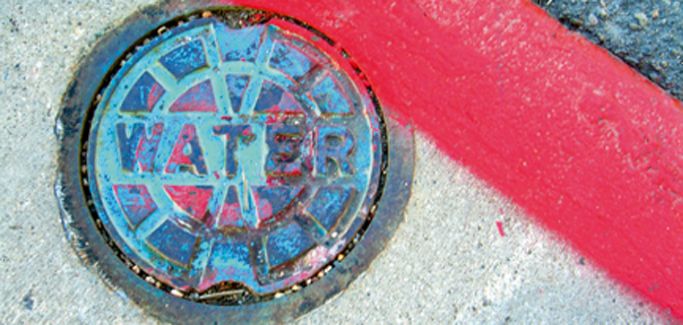 Given the challenging economic times that we are operating in, it's also hard to ignore the commercial benefits associated with the recruitment and development of apprentices. One in five employers is now recruiting more apprentices as a measure against the economic climate. The National Apprenticeship Service website offers some interesting reading. For example, more than 80% of employers that recruit apprentices agree they make the workplace more productive, whilst 92% believe apprenticeships lead to a more motivated and satisfied workforce – studies have shown that mentoring young people can have a hugely positive effect on older team members as they develop their supervisory skills.
The need to address the utility sector's ageing workforce is well documented and initiatives such as National Apprenticeship Week serve to heighten the importance of attracting and developing the next generation of water sector employees.
The industry must continue to find ways to promote its long-term employment prospects and new entrants given every opportunity to benefit from the knowledge and experience of the current generation of workers.
But whilst recruitment is one thing, retention and development represents another significant challenge and ensuring that younger members of the workforce are effectively engaged and developed through structured apprenticeships, graduate programmes and skills training initiatives will provide the required foundation for developing the next generation of employees that is ready, willing and able to bridge any potential skills gap and the other challenges that lay ahead.
Apprenticeships create a transparent, structured approach to the development of skills and "on the job" knowledge, which is beneficial for both a business and its young recruits. As well as the tried and tested path of school leavers, businesses should look, whenever possible, to adopt a more creative, socially responsible approach to the recruitment of young people.
Here at Morrison Utility Services, as well as our graduate training and apprenticeship schemes, we have enjoyed great success in supporting other socially-responsible initiatives such as retraining for the long-term unemployed and supporting schemes to integrate ex-offenders into working life.
Our experience in supporting such initiatives is that they provide huge benefit not only for the individuals concerned as they bid to reintegrate with society, but also that they pay significant dividends for the business in terms of inspiring loyalty, passion and commitment.
For any utilities contractor, maintaining a competent, skilled workforce that will meet the evolving needs of clients is essential. From long-term skills development plans and training programmes, through to establishing partnerships with universities, colleges and young offender institutes, the industry needs to promote the long-term employment prospects and opportunities for progression available to young people entering the sector.
For both employers and potential recruits alike, apprenticeships provide a route to managed career progression and the development of the appropriate, transferable knowledge and skills that can benefit a business and the industry as a whole.
Adam Gosnold is executive director at Morrison Utility Services. 
www.morrisonus.com