VIEWPOINT: Construction must show water responsibility
Water conservation is rapidly becoming one of the world's most pressing environmental issues. The UK has less available water per person than many other European countries, and for some of our regions it's becoming a scarce resource.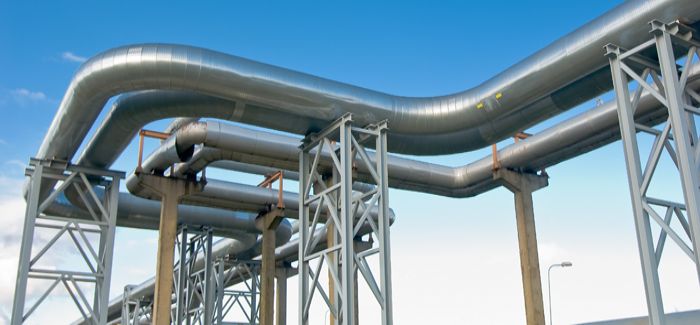 The construction industry is a big user of water and that is why we have a collective responsibility to reduce our water usage both on and off-site. It's all part of being a responsible contractor.
Sustainability is always at the forefront of our minds and in 2008NG Bailey launched its Target 2012 sustainability campaign. This set out four main sustainability challenges for our company to achieve over four years, by the end of 2012.
One of those challenges was to reduce our water usage by 20% – a target that we smashed, reducing water consumption by 28%.
One factor that contributed to this reduction was the development of a product that could save millions of litres of commissioning water from being wasted on-site.
Throughout the construction of new buildings – or the renovation of existing ones – commissioning the heating and cooling system can utilise in excess of eight times the system volume, as the system is flushed to clean it and eliminate any existing impurities.
This fundamental element of the construction process represents the third largest user of water on construction sites nationwide.
As part of our ongoing efforts to reduce our environmental impact on the construction sites we work on, we engaged with our commissioning engineers and devised an innovative process that could all but eradicate commissioning wastewater.
Through a combination of pipeworks, which uses 'press connection' systems (therefore avoiding the need for soldering or welding) and an acceptable mains water quality, the water-saving inline filtration system enables the water used for cleaning pipework to be recovered, cleansed and reused in the flushing process.
Inline filter
In 2012, the team piloted the inline filter at one of our projects in south Yorkshire. This particular exercise saw 32,000l of water being pumped into the chilled beam units. A conventional commissioning exercise would have resulted in a total of 256,000l being used, and, ultimately, wasted.
However, this new pilot process produced a mere 600l of water waste and was also shown to effectively reduce commissioning time. Under the right circumstances, we estimate that this groundbreaking innovation could save up to 20Ml of water a year on our sites alone, which equates to the equivalent of eight Olympic-sized swimming pools.
We will be announcing our new sustainability plan shortly, so watch this space for more challenging targets as we strive to push the boundaries of our carbon reduction strategy further.
Cal Bailey is sustainability director at NG Bailey. www.ngbailey.co.uk