Veolia putting efficiency into effect
As part of Anglian Water's Energy Efficiency and Optimisation framework, Veolia is using its global experience to assist the company's drive for resilience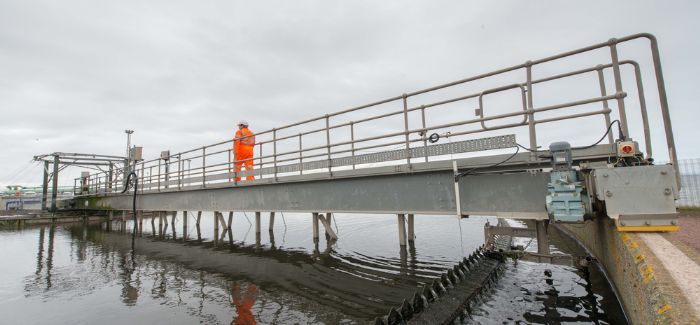 By Robin Hackett
Anglian Water operates in one of the driest regions in the country and has had to deal with substantial population growth as well as the increased threat of weather extremes. As part of its work to contend with these challenges and achieve its goal of becoming carbon neutral by 2050, the company has stepped up its efforts to improve efficiency.
Building on the success of the 'Energy Initiative' it introduced in 2006, Anglian tendered an Energy Efficiency and Optimisation framework in 2016, seeking companies that could work together to provide specialist expertise in optimising the performance of its equipment and systems with a view to saving carbon, energy and cost.
Veolia, which joined Boulting Technology, Aqua Consulting, Integrated Water Services, Projective, Air Technology and Panks Pumps in securing a place on the framework, recently announced that it aims to deliver savings of £1.07 million over the course of the contract, which runs for an initial three years to late 2020.
"Anglian Water is obviously one of the best performing water and sewage companies in the UK in terms of efficiency and resilience but they're looking at new ways to support the existing asset base and deliver optimised performance," Tony McKenna, Veolia's head of business development and optimisation services in the UK, says.
"They've brought in a number of companies that they believe can help them in different fields, building a framework that complements the different parts of the supply chain."
Veolia, which secured three lots, is delivering an optimised process control service, which covers clean water, wastewater, aeration and pumping systems.
One of the key advantages it can offer is its global expertise – Veolia operates more than 8,000 water and wastewater sites around the world and has developed bespoke tools to measure performance.
Utilising that data, it has benchmarked the existing processes and assets across Anglian's water and wastewater treatment plants, including sludge treatment centres, against worldwide standards.
"Globally, we know what 'good' looks like," McKenna says. "That's a really good starting point for the discussion with the water companies."
After benchmarking its current performance, Veolia works closely with the water company as part of a peer-to-peer service to develop new processes and interventions.
The improvements – which follow a 'use less power, generate more' approach – have covered a variety of areas, including minimising water losses, optimising chemical usage and improving sludge quality, although everything is agreed in collaboration.
"It's really done as a team," Xavier Aragon, Veolia Water UK's regional director for the south, says. "We cannot deliver without them. There was a learning curve on how to work together but I think we've progressed a lot from that."
Anglian has also sought to incentivise collaboration between the companies on the framework, pooling their particular areas of expertise as well as its own team's skills.
In the pumps and optimisation lot, for example, Veolia has provided the insights from its benchmarking tools as part of a close working relationship with both Anglian and local pumps and pumping systems experts Panks.
The collaborative approach has helped to lay the groundwork for changes and improvements that can stand the test of time, which is central to Veolia's 'identify, implement, sustain' strategy for water optimisation.
In addition, a series of key performance indicators have been agreed with Anglian – such as mapping differential potable water quality across the seasons and measuring the quality of the sludge – to help ensure the positive results continue.
"I've worked in the water industry as an operator for 33 years in a whole range of different companies, and one of the frustrating things is when changes go in and aren't sustained," McKenna says. "This process and methodology that we're applying enables these improvements to be sustained across the longer term."
Aragon adds: "It's a very innovative approach that Anglian has decided to take on. They're using our expertise to deliver better KPIs and better value for money to their customers."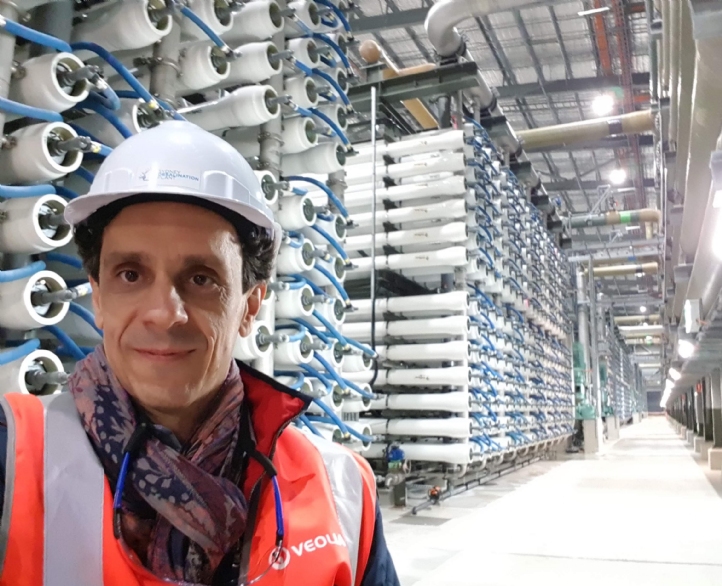 Veolia's Xavier Aragon says collaboration is key to the optimisation work
While the focus of the work for Anglian has been on improving the operation of the existing asset base, Veolia is also seeking to deliver better value on capital investment.
"Such optimisation allows companies to postpone some of the capex spend," Aragon adds. "By improving these operational costs and the use of chemicals and energy, they also get more from their existing assets and can as a consequence postpone this investment to either replace or add to their existing capabilities, or even downsize whatever capital investment they needed to do."
McKenna adds: "We've also worked at the request of Anglian with their @one Alliance to make sure some of the capital investments being made are the right capital investments. If we changed the performance of a water or wastewater treatment plant in collaboration with Anglian, and there's capital work due on that plant, we might look to defer that or introduce a new solution."
With the framework now into its second year, McKenna says Veolia is looking to outperform the delivery targets and "implement continuous, innovative improvement" into the processes going forward.
"Anglian Water don't want to just sit on their laurels because their performance is relatively good," he adds. "It's fundamental to have fully optimised assets to be able to provide the right level of resilience.
"Depending on what the methodologies are, it gives you new ways of doing things, new interventions, innovative changes in process, and cultural buy-in from the operator to sustain it. They're driving the supply chain to give them ways of doing things that are industry-leading in the UK."
This article originally appeared in the March issue of WET News