Valves and flow control: Pressure Points
Building a smarter network need not be expensive - a first step is to establish a calm pressure profile, writes Craig Stanners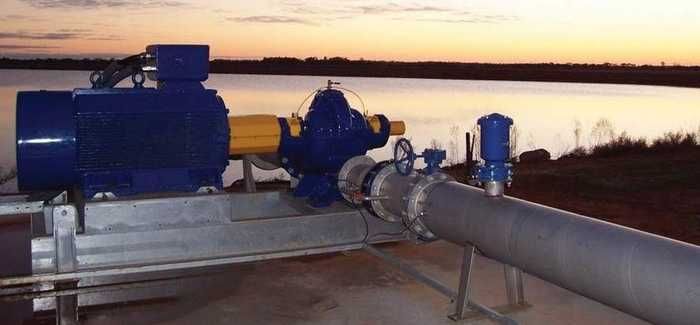 An air valve in position on a pipe
by Craig Stanners, Director, IVL Flow Control
A familiar challenge for water companies when dealing with incidents in the distribution network is which ones to prioritise.
Complaints resulting in SIM points, possibly from a major or less obvious burst incident, will understandably take priority. At the regional Intelligent Control Centre (ICC), judgement calls are made all the time. A large sudden loss of water will soon have the phone ringing off the hook and a team sent out to rectify the situation as quickly as possible. But if an 'alarm' is considered minor, such as a valve drifting off profile, it will probably be put into the next maintenance schedule. When you bear in mind that one water company we worked with recently was experiencing on average around 15,000 alarms per day, that would appear to represent a great many continuing issues in the network.
Some of these problems will simply be due to the age of the network. Historically, the networks were well designed by vastly experienced hydraulic engineers who had no hesitation in installing air valves where they knew they would be required. It must have been a much quieter environment in those days, but during the past 30 years or so, issues such as water hammer have become the norm.
As with anything in life, it is only when you have the full picture that you can gain a true understanding. In our role, once we've helped establish security of supply and a calm network to eliminate those unnecessary bursts, we work closely alongside a water company or industrial user to identify the parts of the network that have problems. Typically driven by customer complaints, we look first at the DMA (District Metering Area), then to the larger DMZ (District Metering Zone) and trunk main systems. Understanding the pressure profile is vital.
At the ICC, monitoring will show spikes on a network, although these won't necessarily create alarms. For leak detection using all manner of technology, including listening devices, it sometimes seems like no expense is spared, but I would challenge any water company to look at the significant financial and operational benefits of protecting and thus increasing the life of existing assets. Fragmented pressure profiles in the network need removing. They are a constant burden and strain on ageing infrastructure.
Bournemouth Water was very forward thinking in this department, redesigning much of its network to use our intelligent network calming and pressure management valves to reduce leakage and burst frequencies. And they did this cost-effectively, even though I am going to tell you (not surprisingly!) that our Pressure Reducing Valves (PRVs) are of a very high specification.
Initially, 13 of the company's District Metering Areas (DMAs) were set up, followed by a further 50. The project used our 2-way and 3-way pressure management valves, with Bournemouth Water now utilizing fully calibrated network models to forecast the benefits and to set targets which have been realised. Capital investment in this project has resulted in huge benefits, achieving reductions in leak and burst frequencies to create a more efficient and intelligent network. Over half of the population served by Bournemouth Water is now covered by the new pressure management regime.
Establishing a decent pressure profile can bring about some simple findings. Taking Bournemouth Water's example, the whole network benefits from two or three-way hydraulic control valves, so where necessary, we would look to replace simpler, older open/close only valves with something far more modern and better suited to today's and tomorrow's needs. Where there are already air valves installed, problems could have developed from a build-up of mud causing a blockage, so again, we would look to update these with a new resilient anti-surge model. Having to build a chamber - usually less than 1m in diameter - and tap into a live main – may approach the £15,000 mark, but in most cases this would be rather high. £1000 is more likely – and sometimes as little as £750 or less.
This is a world away from the perception that a 'Hydraulic Autonomous Smart Network Model' is all high-tech, high-spec and therefore high-cost. Far from it. As Bournemouth Water are discovering to their benefit, this is a very cost-effective investment – especially compared to the money lost every day through leakages – never mind the major bursts that have plagued other water companies, with hefty insurance claims adding further burdens.
Getting to grips with the cosmetics – undertaking a full surge analysis - will iron out the vast majority of problems, taking everything, and we really mean everything, into account; including demands of high-end users and the location and resource of reservoirs. By examining the source and going all the way through to the end user, we can see for example if it's a troublesome pump main, pumps ramping up too quickly, maybe a gravity main causing an issue – anything and everything that could be causing a pressure drop.
In addition to complaints, leakages and bursts, there's also the increasing problem of sink holes. Perhaps fortunately, so far, the media hasn't centred its target on blaming the water industry for collapses of poor quality products buried in the ground that can contribute to this unwelcome event.
Calming your network doesn't require massively expensive surge vessels. A full surge analysis will pinpoint the right locations for the installation of very effective air valves.
In two developing countries we've seen a real hunger for the improvements we can make to their networks. Their ultimate needs may differ from the UK, but Nigeria and India have embraced the knowledge of pressure management with open minds. They aren't terribly concerned about moving forward with a slightly more technical valve that does more than just open and shut. They embrace the change – and even though their networks aren't like ours, they want the same thing – security of supply and a system that runs without lumps and bumps. The safeguards we've put in place in Nigeria have opened the door to much larger sections of the network as we can continue to adjust pumps so that they ramp up nice and smoothly – all now regulated – and together with the right valves, bring a better, more consistent supply of water than they've ever had before.
In the industrial sector, especially with high users such as power stations, oil refineries, large food factories and breweries, security of supply is just as important – although they don't always receive the quantities or pressures that they require, particularly for a 24/7 operation. Often the pipeline is simply too small. Downtime can be disastrous. Industrial users can also find themselves trapped in a blame-game over the supply of their water and the pressure they receive it at.
Some will have contractors as their service partners, but as with water companies, the same old problems can keep on happening - unless the network is fully reviewed and ultimately redesigned. Pipework at these sites is often quite complicated, especially at a long-established works, and sometimes the problems with water pressure can be to do with the actual manufacturing process, or again, an ageing infrastructure, or water needing to be re-routed – but the same principles apply.
Carry out a surge analysis. Get the full picture. It might be high-spec and high-tech, but it's nowhere near as expensive as you might think.