Using hidden climate signals for water resource management
Making use of research into long-term weather patterns could help water utilities predict their water resource needs for years to come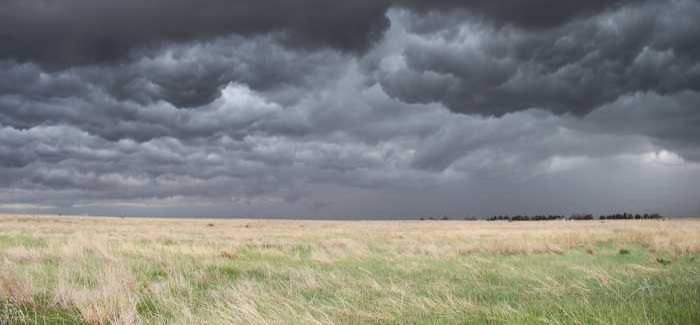 by William Rust, Researcher, Hydroclimatology, Cranfield University
Resilience is high on the water resource industry's agenda. As the first batch of Water Resource Management Plans now draws to its completion, consultants, regulators, and water companies are focusing on future-proofing now more than ever. More specifically, climate change adaptation is at the forefront of challenges being addressed by Ofwat's 'Water 2020: our regulatory approach for water and wastewater services' report. As a hydroclimatologist, it is encouraging to see the industry taking steps to ingrain an understanding of climate uncertainty at a business planning level.
There is a chance, however, in this context that 'climate' may become a negative word: something to be managed, and something that poses a risk to customers and businesses. While the industry is focused on the challenges that long-term shifts in climate pose, new research into shorter-term cycles in climate may allow us to build better resilience and to make smarter investment decisions. Such developments may provide us with a glimpse of water resource availability years or decades into the future.
Cycles in climate, and their effects on weather, are fairly common across the globe. The most famous of these cycles is probably the El Nino Southern Oscillation. An understanding of this 2-3 year cycle provides an element of foresight for affected water resources managers in the Southern Hemisphere. Despite its sometimes devastating effects in Australia and Peru, the influence of El Nino rarely stretches to our latitudes and, therefore, has a minimal impact on UK weather and water resources. The UK does however have its own version of El Nino: the less interestingly-named North Atlantic Oscillation (NAO). This phenomenon, comprised of a see-saw of pressure between Iceland and the Azores, tends to show a dominant 8-year cycle and, when strong, gives us wetter winter conditions. Anyone who experienced the so-called 'conveyor belt' of storms hitting the UK in the winter of 2013/14, resulting in wide-spread flooding across the country, has seen the influence of the NAO.
A sensible question to ask at this point would be: "if we know that the NAO affects UK weather, why haven't we been using it more in our water resource planning?". One answer is that the NAO pattern is often hidden by noise. Rainfall is affected by countless influences, from solar radiation, to cropping rotations, to the cereal farming practices of the biscuit industry. All this noise hides the subtle influence of the NAO's 8-year cycle. Luckily for water managers, more and more research is agreeing that certain groundwater resources in the UK are particularly adept at ignoring noisy, Rich Tea-driven rainfall and responding to that near-decadal cycle.
While this is still a relatively new area of research, connections between climate and groundwater (climate teleconnections, if you want to be technical) have been investigated in a handful of locations across the UK. A great example of a groundwater resource's ability to absorb the NAO signal can be found in the Heathlanes borehole groundwater level record in the Shropshire permotriassic sandstone. Heathlanes shows a clear pattern that repeats every 8-10 years, appearing to be stronger than any seasonality in the records. The latest climate teleconnection research is trying to explain exactly why particular groundwater resources are adept at reproducing the NAO signal, and why others show little to no repeating patterns other than the usual seasonality. If we can have confidence that the NAO is driving the cycles we see in the Heathlanes data, then we may be able to say, to some degree of confidence, what state this groundwater resource is going to be in 8 or 16 years' time. And what is true for Heathlanes, could be true for many other groundwater resources across the UK.
Presently, there is an assumption in many assessments of water resource resilience that understanding annual changes in groundwater recharge is sufficient for long term management of that resource. This makes sense as, anecdotally, we know that a lot of variety happens on a yearly basis: wet winters and dry summers. However, this premise means that the influence of any longer-term climate cycle is often ignored. Metrics such as Average Annual Recharge and Average Annual Rainfall all assume that annual cycles are the most important aspect of water resource variability. For the Heathlanes borehole record, surely any calculated Average Annual Recharge used for assessing groundwater availability should be taken with a pinch of salt. Climate change is naturally taken into account in assessments of future proofing groundwater resources but these are typically an understanding that resources are to become more subject to drought (and therefore less available for supply) in the future: a downward trend. What the latest climate teleconnection research is ultimately telling us is that there is a component missing from this model. We have annual fluctuations and we have a general downward trend from climate change, but without the additional inclusion of an 8 year cycle we are potentially missing opportunities to more efficiently utilize our groundwater resources for human and environmental purposes.
The Ofwat 2020 report highlights innovation through 'solutions to long-term challenges' and 'alternatives to traditional engineering approaches'. These goals provide a perfect opportunity to develop and utilise understanding of climate teleconnections for improved water resource management efficiencies. The potential of this new area of research is clearly significant, and once the study of climate and groundwater teleconnections has matured to the point that it can be a useful tool for predicting groundwater availability, the industry will be primed to adopt new and more intelligent approaches.