UKWP releases Digital Water whitepaper and call to action
UKWP identifies next steps to help UK plc win its share of $30 billion digital revolution in water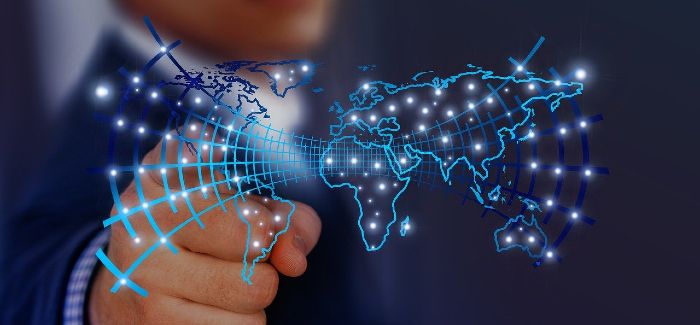 The UK Water Partnership (UKWP) has identified three priority areas for action for the next stage of its call to action to help ensure that UK plc wins its share of the estimated $30 billion market created by the digital revolution sweeping through the global water economy.
The alliance of leading UK water industry stakeholders has moved quickly after the publication of its White Paper: Digital Water – capitalising on the commercial opportunities for UK plc, in May.
After a comprehensive consultation process confirmed broad, national support for Digital Water's 12 recommendations, UKWP hosted an online water industry stakeholder workshop in June to define roadmaps of activity and the work packages necessary to deliver its recommendations. UKWP's first three focus areas have now been announced:
Focus area 1. Research funding, data and facilitating collaboration
Purpose: to establish a better understanding of what is currently seen as the commercial opportunities for UK water, highlighting what is currently being researched, where there is existing innovation that drives these opportunities and how data is being is used to align to the National Infrastructure Commission's report 'Data for the Public Good' and 'The Gemini Principles' from the Centre for Digital Built Britain.
Focus area 2. Supporting existing dynamic small-scale innovators, digital solution providers and new market entrants
Purpose: to provide small scale innovators and digital solution providers with the opportunity to showcase their technologies, enabling the acceleration of new and potentially ground-breaking developments to address specific challenges in the industry. Each will be assessed for the value they deliver to the water sector, the benefits for customers, and alignment with the requirements of Ofwat.
Focus area 3. Creating an online UK capabilities register and briefing pack
Purpose: to produce a single, accessible resource to showcase the UK's domestic and international digital water capabilities, enabling suppliers and customers to understand the competitive landscape, identify gaps in the market, drive innovation and transparency and ensure faster access to the best expertise and solutions.
Says Professor Tony Conway, Digital Water's Lead Author: "Our consultation process and subsequent workshop showed that there is much common ground and shared understanding across the UK water sector of the issues and opportunities before us and how we should go about tackling the challenges ahead.
"Now is the time for us to forge ahead together and to bring these exciting opportunities to reality. We value the ongoing contribution of our supporters and stakeholders and look forward to their ongoing participation in the next stage of this process.
"However, we are still in need of more support from organisations and individuals willing to assist us as we work through each work package. If you would like to get involved and help to drive this agenda forward with us, do please contact us."
A digital revolution in water
Digital Water explains how digital technologies: "will impact every aspect of water, from management of sources, treatment technology and efficiency, consumption and customer engagement, through to re-use, collection and recovery of economically and environmentally important resources.
"It has the potential to revolutionise the water sector and its interaction with customers and the supply chain in ways that were previously unimaginable."
While the total global water market is thought to be worth $500 billion, pre-COVID-19 figures in the White Paper suggest that the market for digital technology solutions in the water industry is rising by more than 7% each year, reaching $30 billion by 2020.
It describes "a host of digital opportunities for UK companies to significantly increase their global reach, through collaboration between the water sector and the digital economy where the UK enjoys global prominence, in areas such as mobile communications and computer gaming."
Launching Digital Water, UKWP Chairman Richard Benyon said: "I welcome the UK Water Partnership's vision of galvanising UK stakeholders to come together in a focused, national effort to embrace the digital revolution in the water economy, to capitalise on the many commercial opportunities, and to help improve the planet's prospects for long-term water security and resilience.
"Our planet faces an unprecedented combination of water security and resilience challenges, caused by the cumulative impacts of population growth, increasing demand, declining resources, pollution and climate change.
"The UKWP was specifically created to provide leadership and a unified approach to our efforts here in the UK, both to contribute to the development of sustainable solutions and to ensure that the UK's experts, innovators and entrepreneurs are at the forefront of the global response.
"There is huge potential for digital technology to play a game changing role in addressing the challenges and taking advantage of the opportunities."                
---
For a copy of Digital Water, go to: www.theukwaterpartnership.org/digitalwater
For more information and how to get involved contact: