Comment: Towards a UK national grid for water
The prospect of a national grid for water has long been written off, but the wholesale- retail split creates the conditions for it to take shape, writes Dave Bullick of Atkins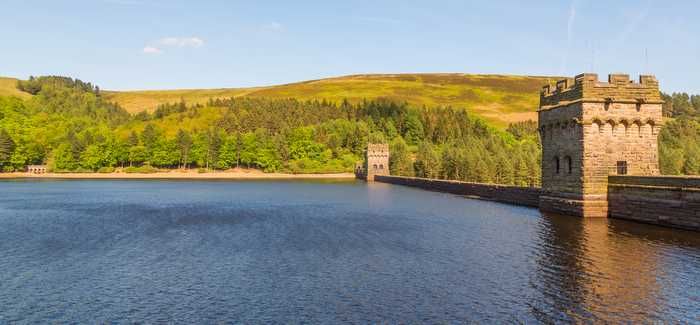 Every time the UK starts to enjoy a 'barbeque summer', the mainstream media raises questions around water availability with talk of hosepipe bans, fixing leaks in the networks and the transfer of water across the UK.
Setting aside any political issues of local sovereignty over water resources, the technical reasons preventing the implementation of a national grid for water in the UK have long been defined, and summarily dismissed, on the basis of cost. Unlike gas or electricity, water is heavy, and the cost of pumping it from the north to the south of the country would be immense. Furthermore, not only would the capital cost of a network of new infrastructure be unacceptable in the privatised and highly regulated UK water sector, the uncertainties involved in determining where 'spare' water will be reliably available, and where it will be needed, are always likely to bring the decision-making process to a halt. Completion of the ill-fated Kielder Water scheme in the early eighties (built for water transfer but now lying mostly idle) is perhaps the last hurrah of a nationalised water industry attempting to predict and provide for a supposedly increasing industrial demand. It is often held up as the obvious 'white elephant' scheme to discourage further consideration of bold plans for strategic water transfers.
And yet at Atkins, our teams have been involved in a number of projects for a good number of years involving large scale water transfer schemes in different areas of the country. Whilst the scale and specifics of the schemes have differed, the optimal solutions after consideration of available alternatives have tended to point towards a common theme – improving the resilience of client's networks through graduated improvements to connectivity, capacity and flexibility, in turn enabling displacement of water resource from areas of water surplus to areas of deficit. In short: developing regional water grids. The only fundamental differences between these regional schemes and the much hyped national water grid are their physical extent, and the degree of aspiration driving their development.
From development of intra-company strategic grids, it's only a small theoretical step to look beyond existing water company boundaries to see what can be achieved if they can begin to link together. But while some of these potential schemes may have looked attractive during the initial stages, experience shows that, despite some encouragement from the regulator, they have tended to fall by the wayside due to the realities of liaison between different commercial entities, each with different needs, aspirations and ways of doing things. When faced with competing demands that are simpler to realise, they just haven't attracted the degree of investment in financial capital, human resource and political will needed to turn them into reality.
However, a look at the road ahead for the water sector suggests that a national grid for water across the UK may be closer than we think. Not the dedicated network of vast new water mains supplying water direct from the highlands of Scotland to London and the south-east that might have been imagined in decades past, but a national grid nonetheless, that delivers the required outcome of transferring water resource from areas of surplus to areas of need.
The existing regulatory structure has perhaps been the greatest historical barrier to development. The presence of vertically integrated, regional monopolies for water supply inevitable encourages silo thinking, and provision of incentives for inter-company water trading represents only a 'sticking plaster' response. The regulatory model needs changing to encourage broader and more innovative thinking.  That said, the process is largely underway. 
The current extent of accounting separation between retail and wholesale businesses within the existing regional monopoly structure must surely be only an early step on the journey towards a much wider sector reorganisation. Already, for example, Severn Trent Water and United Utilities are to combine their non-household water and wastewater retail businesses, principally comprising billing and customer service activities, into one joint venture business. With this direction of travel, the likely end point for retail operations must be country-wide competition between rival, non-geographically based suppliers, much like your gas or electricity supply, unencumbered by current regional boundaries. But the point is that making that change for retail customers could leave wholesale businesses, in particular strategic grid businesses, able to consolidate across existing boundaries. This could produce much more extensive strategic transmission entities, capable of transferring 'spare' water resource across much larger areas of the country.
Ongoing changes in the water sector don't end with regulation. The focus by a number of individual water companies over the last several AMP periods on improving their internal connectivity is leading towards a convergence of best practice in the analysis of existing water transmission grids and in the planning for their enhancement through, for example, the adoption of compatible software and modelling standards. From here, it's a short technical step to the holistic consideration of strategic water transfer issues across existing geographic boundaries.
And finally, over recent years there has been a step change in both the level of understanding, and the capability to monitor and control on-site, technical aspects of water quality and quantity that have historically restricted the operational flexibility of strategic transfer networks. For example, through technological development driven by pioneering research on the University of Sheffield PODDS (Prediction Of Discolouration in Distribution Systems) project, water companies now have an ability to predict, monitor and pro-actively manage the impact of changes to water flows on the quality of water that their customers receive to an extent that was simply not possible even at the start of AMP5.
In this age of so-called 'smart' networks, some of the 'grid' may not even consist of additional physical water transfers at all – instead existing purely as 'virtual' water transfers on a computer screen that ensure that available water resource from existing sources is directed optimally towards areas of deficit rather than surplus. But all the same, quietly and in a piecemeal way, a UK national water grid is already taking shape.