Top Tips for... industrial effluent treatment
Tackling wastewater can be perceived as nothing but a high cost exercise of calculating waste volume and paying for treatment. However, rarely is the picture so black and white. Here, Bob Hastings of ACWA Services Ltd provides pointers for food companies looking to address their wastewater issues.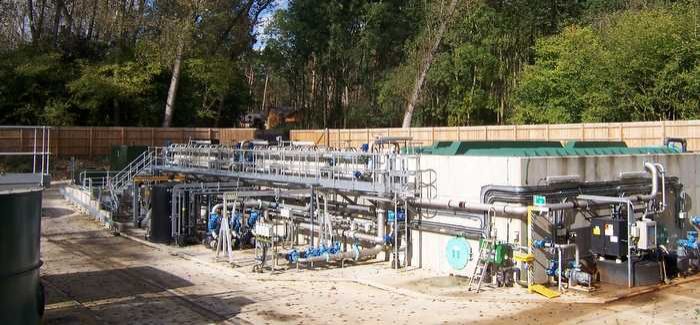 by Bob Hastings, Business Development Manager, ACWA Services Ltd
1. Start from the beginning
So often, cost will be the initial driver for a company seeking to address its wastewater operations, whether due to production changes triggering higher discharge costs, or a change in management policy. However, a decision to invest in a wastewater treatment plant made on the belief that such a plant is a straightforward capital cost that will avoid wastewater charges in the future is likely to lead to disappointment. Successful wastewater treatment and cost reduction involves understanding a plant's water use from start to finish. And waste minimisation in the first instance is a vital part of any solution.
2. Get your data together
Although it may seem obvious, ensuring that all the facts are at hand before investigating wastewater treatment is key. It is all too easy to think that knowing what is discharged each month is enough. Instead, it is important to have the full picture – to understand exactly what the 'water balance' is on site. This involves knowing how much water is coming in, how much is going out and where it goes to in between.
Identifying what percentage of incoming water ends up as effluent and what happens to it at every step of the manufacturing process makes it possible to begin altering practices, which might have been in place for a long time, and start making significant water savings. Nine times out of ten, companies just don't have the data. Yet it is worth every penny to invest time and money to achieve both a hydraulic profile and a waste profile for the site. What is the waste profile of the site on Mondays compared to Fridays? Eventually, a very distinct pattern emerges as to how and why water becomes waste. Before beginning to look at how to treat their waste, companies need to do the background work, so that they can minimise their waste and therefore only treat the least amount of it. This is where the investment is needed.
3. Identify high waste streams
Once a waste analysis has been completed, it becomes possible to home in on different processes. Some may be responsible for producing highly concentrated waste that impacts significantly on total wastewater levels. It is worth considering segregating out highly concentrated waste as this waste can often have a value elsewhere i.e. as feed stock for a digester plant. Therefore, it can prove cheaper to tanker concentrated waste off site rather than treat it. Some waste streams will generate their own revenue. Fat, oil and grease, for example, can potentially be valuable as feedstock for a company producing bioethanol. One man's waste is another man's treasure.
4. Optimise ROI
Treating waste is not just an end of pipe cost. Instead, treating waste effectively can provide a valuable return on investment (ROI). Anaerobic digestion, for example, can generate power for the plant. Some wastewater treatment schemes are self-sufficient in energy, with any excess being discharged to the grid. Similarly, water reuse can offer savings. There are capital incentives available in the UK and tax relief offered on an element of the capital invested if it can be shown to reuse 40% wastewater. In the Middle East, many plants use wastewater for irrigation. A balance sheet of the costs versus return on equipment or operations etc should also include the reduced cost of paying a water company to take the wastewater; plus the bonus of improved CSR (corporate social responsibility), shareholder value, and environmental credentials.
5. Look at resources in house
As part of the assessment of what a solution will achieve in terms of reduced effluent and compliance, it is vital to look at the resources available within the business in terms of labour, knowledge, expertise etc. If looking to invest in a certain effluent treatment solution, make sure that the key personnel are in place to run with its implementation, ongoing maintenance and optimisation over time. What competences will be needed to operate the wastewater plant now and in the future?
6. Look at other solutions
When evaluating the viability of an in-house wastewater treatment solution, it is worth considering whether outsourcing the operation of the plant to a third party might be an option. Could a third party even finance the operation? There are companies willing to offer a finance and operations package, which leaves food companies entering a 'simple' service agreement rather than having to make the capital outlay themselves on equipment process, consent agreements, and compliance etc.
7. Choose a contractor with a track record
Ultimately, when companies are ready to invest in wastewater treatment, it's critical that they work with an established contractor with a long track record of operating in the same market place; who understands a soft drink plant, a dairy, or a brewery... and has reference plants in the relevant industry. Such contractors are best placed to consider all the options available and tailor the most effective solution for the particular application.
There is no panacea on offer when tackling waste water. It's all about going back to basics first, having an intimate knowledge of what the waste profile is of the plant, and being courageous. For those prepared to put in the work to understand their waste water issues and to partner with an experienced contractor, there is a lot of opportunity out there.