Time to revisit the tender process
Tendering for contracts and frameworks is an expensive and time-consuming process. Dean Stiles reports on whether there are more efficient ways of conducting the procurement process.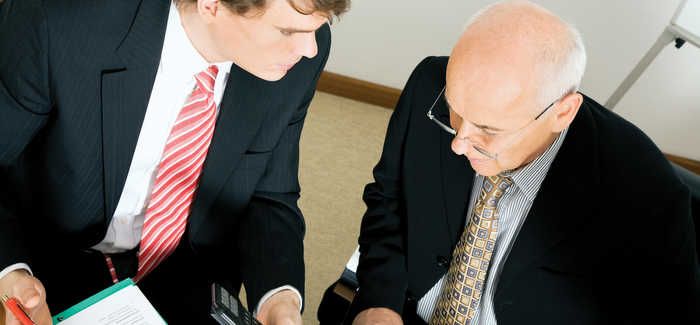 The tender process is time consuming, with thousands of man hours being invested to complete submissions
Tendering is a costly business and contractors face another round as water companies in England and Wales prepare for AMP6 spending that starts in 2015.
Alasdair Reisner, external affairs director at the Civil Engineering Contractors Association (CECA), says: "The problem of massive tender lists has been fairly prevalent during the recession. But we are moving with great rapidity from a period of famine to a period of feast and there is a big issue here as there is only so much bidding resource available. "We want to see quick procurement based on factors that seek to identify the best solution that is not necessarily the cheapest and that is not going to be using an adversarial and bureaucratic procurement process with six to eight firms on a tender list."
The tender process is time-consuming and costly for both parties: circa £250,000 on a large framework, £10,000 on a small tender. There are more efficient ways of conducting a procurement process and there are too many companies tendering.
"Our experience of securing frameworks within the water sector has seen us invest thousands of man hours completing detailed submissions," says one of the UK's larger contractors who preferred to remain anonymous.
"Clients' requirements have become tougher both in terms of specific past references but also on softer issues such as sustainable workforces, community, biodiversity and water footprint. Once a framework has been secured, we still have to tender individual projects despite being an incumbent. These tenders will still contain a qualitative assessment," the contractor says. "From the client's perspective, more bidders create an elongated assessment period, which can have an effect on the award date and subsequent commencement of the operational programme."
Reduce costs
There will always be a need for a tendering stage as it provides the most competitive solution. However, the industry could reduce costs and wastage in the supply chain by lessening their need to assess multiple submissions. "Tendering numbers could be reduced to four companies for example, and if they priced programmes / batches of work rather than individual projects this would bring considerable benefit," the contractor says.
"I think it depends on the type of project or framework and the depth of information required at each stage," says a spokesperson at MWH. "If we are talking a key strategic major asset or an AMP framework bid then starting off with 12 typically going down to eight to select four feels right from a client and market perspective. So far the AMP6 frameworks have generally hit the right pitch with fewer questions but more depth required."
A one-size-fits-all approach to procurement is unlikely to be the best way to consistently deliver value, says Mark Allan, UK Division director, Design & Build, at Black & Veatch. "Putting pre-qualification documents out to a larger pool of suppliers is a recognised standard approach. The suitability of having a large number of companies participating in a tender post pre-qualification is in part dependent upon the type and value of work being let; framework vs individual project," he says.
"Another factor is the process by which the client assesses tenders and identifies which bidders will proceed to the next phase. Tender cost and win probability are a significant consideration for contractors," Allan says.
"Water companies are not a homogenous group, and water projects and frameworks are not homogenous in nature. Tendering will definitely be the most suitable procurement route for some water companies in some circumstances. But a one-size-fits-all approach to procurement is unlikely to be the best way to consistently deliver value," he says.
"As an integrated design / build company, pursuing a procurement route which allows us to express clearly how we can provide efficient, innovative technical solutions to achieve a client's desired outcome is important. Most tenders allow us to do this, but they are not the only way. For us, any method of procurement is good as long as it is defined clearly, transparent, and ensures an equal opportunity to all participants.
"Our integrated design/build offering means we add value at many points along the lifecycle of a project or programme. There are alternatives to tendering a fixed-price on day one which allow us to demonstrate ways in which we deliver value to clients. These include utilising a two-stage engagement process where we jointly develop and cost an optimum solution to meet client needs, through working with clients and other key stakeholders. Then we move into stage two, where we deliver that solution."
AMP bidding
More emphasis needs to be placed on a holistic, outcome-based solution that considers CAPEX and OPEX, say some contractors. Despite the intense level of qualitative questions, they still see end-price as the main contributory factor in award.
There always has to be some form of tendering: the issue is what form the tendering takes in order to ensure best value, says MWH. "Recognising that in some cases that might mean lowest cost. I think the Treasury Infrastructure Cost Review provides a great insight into the various options. Certainly with long-term frameworks you need to look beyond a straight forward schedule of rates or solution pricing," says MWH's spokesperson.
"Much of the AMP bidding so far has had a major focus on people, competencies, and process, so clients are clearly focused beyond pure cost-based procurement. This has been the norm for the majority of our clients for the last ten years. Certainly the main AMP framework bids to date have set the right balance in terms of required effort and cost relative to potential reward and return
"The increased focus on the people, competencies and behaviours is something MWH very much welcome. This reinforces the importance placed on the identification and development of leadership and talent."