Time for catchment-wide flood thinking
Tackling the growing risk of flood will require strategies that involve multiple stakeholders working together across catchments, writes Marc Barone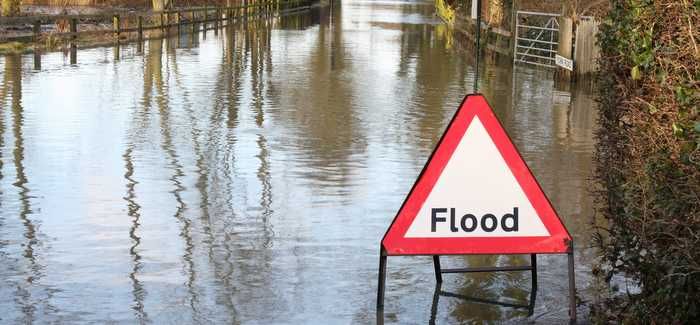 The threat posed by extreme weather is becoming increasingly unpredictable, as the flooding experienced by many in the north of England and Scotland this winter has shown. With climate change fuelling more frequent and severe storms, local authorities are under increasing pressure to tackle the challenges that lie ahead.
Earlier this month, the Carbon Trust reported that many public sector organisations in the UK may not be adequately prepared to deal with the likely impacts of climate change, such as more frequent flooding. A more holistic approach will be required, with different authorities and industries working together to manage flood risk across entire catchments.
But looking at the bigger picture will also necessitate a change in attitudes, with greater integration between the Environment Agency, local authorities, water companies, communities and private landowners. Working together more closely is crucial for integrated, innovative and cost-effective flood risk management. Although this type of approach is complex, there are a range of opportunities to help achieve catchment-wide flood risk management, from engaging with the community to learning from the wider water industry.
Flood risk management strategies that help communities understand and live with the risk of flooding - so they can better prepare for and recover from them - can help build local flood resilience. Potential measures include Property Level Protection schemes that limit flood damage to individual properties on a community scale. Community-wide strategies like these are more proactive than simply reacting to floods when they happen, and can be key to building resilience across whole communities.
And when it comes to asset maintenance, there is the potential for data management tools and techniques that are used by some water companies to be applied to flood risk assets. Water companies monitor, maintain and repair their assets over entire catchments. A number are starting to gather and analyse data across buried networks to help them invest in the right places. Not only does this approach minimise the cost of maintenance programmes, it proactively addresses incidents, such as sewer flooding, before they've even occurred.
Of course every catchment is different and there is no single solution. A mix of measures will be needed, including both hard and soft engineered methods. A combination of traditional flood defence infrastructure and sustainable flood risk management strategies is key. And given the critical need to build new homes across the UK, taking steps to future-proof new developments within catchment management is also important. Better managing water through planning and design can reduce pressure on natural water sources and sewer systems, protecting against flood risk. Thinking about water as a strategic asset in this way will only be achieved through collaboration between developers, water companies and local authorities.
However, delivering flood risk management across multiple boroughs and entire catchments at a time of public sector revenue cuts will be challenging, particularly as local authorities face more and more flood risk management duties. Indeed nearly half of the public sector organisations surveyed by the Carbon Trust identified lack of budget as a significant barrier to addressing climate change mitigation. Local authorities' stretched financial resources could necessitate a future role for Ofwat to unify catchment management and look at how best to deploy limited funds. Reducing the impact of future extreme flooding events will undoubtedly require greater integration of stakeholders, but further budget increases will also be needed.
By Marc Barone, managing director, water, UK & Ireland, AECOM