Tightening phosphorus levels on ever tightening budgets
How can low concentrations be met in practice within the financial constraints in AMP7, Simon Radford looks ahead to where phosphorus removal might be heading.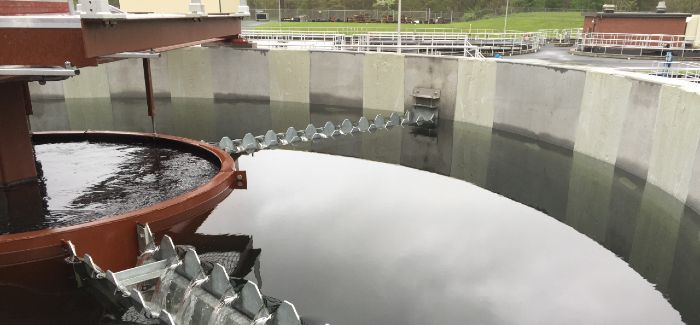 In March 2019, Sir James Bevan, head of the Environment Agency, announced the unsettling news that a combination of population growth and climate change could leave the UK with severe water shortages in the next 20 to 25 years
Predictions of population growth vary wildly but most estimates expect the population to increase by about 15% on today's figure. The Government has a target to reduce domestic water use from 145 litres per head per day to 130, about a 10% reduction, but that makes no allowance for changes in demand for water from industry and agriculture as a result of Brexit.
One of the biggest threats to water resources is eutrophication due to the presence of nutrients (nitrogen and phosphorus) in lakes and rivers, much of which comes from agricultural fertilisers but there is still a significant contribution from sewage treatment works final effluents. 
Reducing phosphorus levels in agricultural run-off is one factor in water catchment management, and this is being addressed, but phosphorus levels in sewage works effluents still presents a major threat.
Lower phosphorus
The nitrogen limits set by the Urban Waste Water Treatment Directive are largely met by existing sewage works treatment processes, but phosphorus is still one of the most common causes of sewage works final effluent failures. The limits, whilst still in force, are largely superseded by the Water Framework Directive which is not specific about phosphorus concentrations, but meeting its environmental objectives will result in many sewage treatment works having to achieve lower phosphorus in AMP7.
The UK industry has agreed technically achievable limits (TAL) of 0.5mgP/l for AMP6 and 0.25mgP/l for AMP7, although not all works will have to meet them. Such limits are challenging, but the process technology already exists: some sensitive areas of the USA have already set and achieved limits of 0.1mgP/l.
In addition to the demands of the new phosphorus limits, there is the challenge of increasing population in the UK. Even the most optimistic estimates will result in an increase in domestic wastewater flows of between 5-15% by 2050, so treatment works will have to be capable of handling higher flow rates in the future.
Such increases in capacity will result in water companies requiring more investment at a time when they are under significant pressure from Ofwat to reduce water charges for customers. So how can these joint demands of low phosphorus concentrations and increased works capacity be met in practice within the financial constraints of AMP7?
Increase capacity
There are two ways of removing phosphorus: chemical and biological. Traditionally biological processes, which are relatively complex both to install and operate, have been confined to large works whilst small works have generally used chemical precipitation with either aluminium or iron salts. Whilst biological processes have the obvious benefit of not requiring chemicals to precipitate the phosphorus, these processes on their own are unable to reach the new limits of 0.25 mgP/l for AMP7 and therefore, an additional tertiary chemical precipitation process is required.
Evoqua has developed two approaches to enhanced clarification. The BioMag® system adds magnetite to the existing biological process. The ballasted floc settles rapidly, which means that an increased flow rate can be achieved though the existing final settling tanks.
It also allows a higher mixed liquor suspended solids and a higher organic loading. The overall result is an increase in population equivalent load with no major construction works and only a very minor increase in works footprint, whilst meeting a phosphorus concentration below 0.25 mgP/l.
The second option is the CoMag® system, a high rate clarification system for chemical precipitation. The principle is the same as BioMag system in that magnetite is added with the precipitant chemical then removed from the settled sludge by magnetic separation and recycled.  The result is a final effluent with phosphorus concentrations as low as 0.05mg/l and TSS 2mg/l. Again, the retrofit option can be far more attractive commercially than building new assets.
Retrofitting ballasted clarification into existing biological processes can easily increase works capacity, and the addition of chemical precipitation with enhanced clarification can meet the new phosphorus limits with minimal capital investment. 
Whether it is a retrofit project or new build, the technology fits well with the needs of water companies under pressure to both increase the capacity of works, reduce phosphorus levels to new EA targets and achieve all this within the demanding financial restraints of AMP7.