The authors of a draft document on innovation in water are asking for your feedback
Welcome to the write-up of our 8 June 2020 webinar on innovation in the water sector. The session saw innovation leaders share insights on an upcoming, sector-wide strategy document.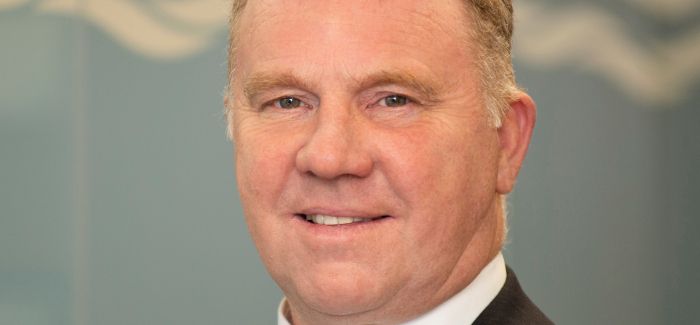 Watch the On-Demand Webinar here: Inside Innovation: Developing an Innovation Strategy for the Water Sector
---
The session's top-line message was a call for feedback on the draft innovation strategy, which will be published by end of June, 2020. The strategy's goal is partly to support the spending of £200m in funding that Ofwat has allocated for transformational innovation.
The speakers were Steve Kaye, chief executive, UKWIR, and Andrea Gysin, head of research, development & innovation, Thames Water. They have been developing the strategy's themes and challenges.
Gysin said: "These themes shouldn't come as a surprise. We're looking at providing the service levels our customers expect, supplying clean water, enhancing environmental and natural systems, delivering resilient infrastructure, achieving carbon neutrality, taking a whole-life approach to consumption and production and enabling people for the future, including partnership-working."
The strategy sets out aspirations within each theme across short-, medium- and long-term timeframes. The periods cover AMP7, 2020 to 2025, the 10 years beyond that, 2025 to 2035, and then to 2050.
Gysin said: "We've tried striking a balance - and this is one thing we'd like stakeholder feedback on - between not being over-proscriptive on what our needs are as a sector, leaving it open for stakeholders to work with us to identify the best way of delivering outcomes. But then, also, providing enough detail and granularity so that somebody coming into the sector afresh can understand what the challenges are."
Specifically on carbon neutrality, Gysin added: "We are looking for stakeholders to work with us to identify how will we drive out carbon emissions, not just from our own operations - which of course we're targeting by 2030 - but in our value chain, so that we can be truly carbon neutral."
The speakers explained that as well as shaping the "what," (the areas of focus for innovation), the sector will also be developing a "how", which is to say the mechanisms for delivering innovation. "How" includes the means for allocating funds from the £200m pot.
Kaye said: "As well as a competition element, there's a need to bring enabling activity together in a more effective way: connecting testing facilities, managing data and information and joining up the right people. Ofwat said it will run a tender process to ensure the right organisation(s) deliver this innovation. The challenge may be to bring organisations together, rather than to create a new entity. We need others to come with us and look at the different parts of expertise to make it a success. All that needs to be designed and we are starting that work. We look forward to Ofwat putting out the tender so that we can respond in a positive way."
The strategy aims to enhance the sector's culture of collaboration, including widening the pool of stakeholders, and to encourage a shift from partnering to co-creating. UKWIR is co-ordinating 19 water companies and organisations from academia, the supply chain and other sectors, all of which are giving their input. They include British Water, the Future Water Association, UKRI and Innovate UK. The strategy's consultant is Arup.
Gysin said: "We will be taking that much wider once the draft is published, and very much looking for input into that strategy document, to make sure it sets out the needs and opportunities clearly, and to get clear on how people can engage with the sector. That's the goal here. We will achieve transformation if we can mobilise stakeholders across the sector.
She added: "We hope the strategy will help to create visibility for existing stakeholders and new entrants. We want to move from partnership to co-creating to meet challenges. The new innovation fund is an opportunity to accelerate. This is a challenging AMP cycle for performance commitments and the amount of money we have to deliver those. The fund is an enormous opportunity to mobilise around the strategy we are creating."
The draft strategy document proposes a single point-of-entry for anybody wanting to bring innovation into the water sector. Gysin explained: "Recognising that water companies will sometimes not be the easiest organisations to deal with and you may have the same conversation many times over. We want to simplify this with a single point-of-entry recognised by all water companies. We want views on that."
The final strategy document will be published in September, 2020.
During the Q&A part of the webinar, audience members asked how success will be measured? Gysin explained that the strategy looked to adress this by developing a measurement framework to score success consistently. "We will be engaging with stakeholders to take views, but certainly we recognise it's absolutely important to demonstrate value," she said.
The audience asked how specifically they could join with in the conversation and help to co-create the strategy. Gysin said: "The first opportunity will be in the consultation once we've issued the draft. Alongside that, we are launching a detailed summary of how you can get involved, including a series of workshops, most likely online, given the current public health situation, as well as one-to-one stakeholder engagement, and questionnaires. We want to strike the balance between detailed input and allowing people to contribute in a light-touch way. That will help us to shape the strategy and to put a stake in the ground if there are specific innovation projects that companies wanted to bring forward."
---
Watch the On-Demand Webinar here: Inside Innovation: Developing an Innovation Strategy for the Water Sector