Technology to cut carbon emissions and adapt to climate change
Institute of Water member Neil Kitching has published a book on climate change and nature. Here, he explains how technology can be deployed to tackle the carbon emissions generated by water utilities and to adapt to the now inevitable impact of climate change.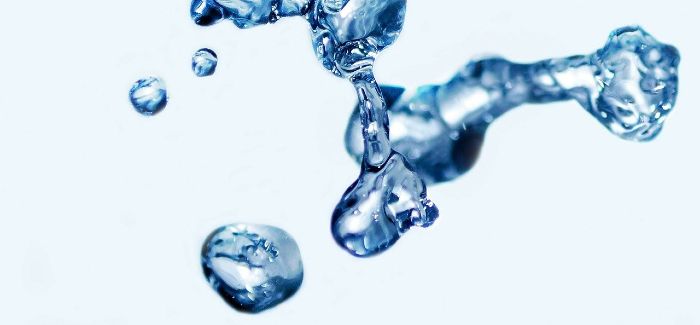 UK Water has agreed a 2030 net zero target with all the water utilities in England and Wales. This target covers their operational emissions, comprising primarily of electricity, gas, fleet transport and process emissions.
In terms of difficulty to tackle, electricity is easiest, followed by fleet, gas then process emissions. These include methane and nitrous oxide emitted from the 'natural' biological processes that take place at wastewater treatment sites. It is difficult even to measure these emissions, let alone tackle them, so this is one area where further research and innovation is required.
Meanwhile, Scottish Water has set itself a net zero 2040 target, but interestingly this includes the emissions from its capital construction programme – buying raw materials, making concrete, construction plant and equipment. In this way the whole supply chain is affected.
To achieve 'net' zero targets will be difficult. The starting point is to reduce emissions as far as possible through energy and water efficiency and the use of renewable energy. Over the longer term new more nature based solutions to water treatment can create opportunities for transformational change. Finally, water companies will need to offset what remains. 
Utilities have been investing in energy efficiency for decades so I won't repeat that story here.  Water has also been used for hydro-power for decades, but it is the rapidly improving technology and falling cost that is making the deployment of solar panels and wind turbines at water treatment sites so attractive. Solar panels can even float on reservoirs.
Meanwhile, Scottish Water is capturing waste heat from sewage pipelines in Stirling. The relatively warm water is boosted by a heat pump then fed through a district heating network to heat a school, sports stadium, ice rink and offices.
In future, using processes more akin to those in nature could further transform water treatment.  Instead of relying on vast volumes of bacteria to break down nutrients and organic matter, it will be possible to select specific microbes and new biological enzymes to speed up chemical reactions. 
These processes will be more effective, efficient and require less space. Alternatively, wastewater could be treated in an environment with no oxygen to avoid the energy intensive aeration process.  
Effective treatment of wastewater can also produce a fertiliser from nutrients such as phosphorous and nitrogen, recover cellulose from toilet paper and recover heavy metals, such as platinum particles from catalytic converters which end up in road drains and sewers. A further technique is to replace chemicals with biological processes.
Welsh Water is trialling the use of the larvae of black soldier flies. They eat twice their bodyweight every day, sanitising waste in the process and producing a fertiliser, an animal feed and fats that can be used as biofuel.  Another by-product is chitin, a chemical which the utility could use as a flocculant in water treatment.  So, wastewater treatment will be transformed from an energy intensive process to one that generates more energy and where chemicals and nutrients are recycled.
Despite new technology some emissions will remain.  These can be offset by, for example, by exporting renewable energy, plant new areas of forestry or protect and restore peatland on catchments.  Healthy peatlands are good for wildlife, they absorb water thereby reducing flooding and sediment in rivers, and the peat grows over time slowly capturing and retaining carbon dioxide in the process. 
Water companies will also need to adapt to a changing climate.  Rising sea-level, more intense rainfall, more frequent droughts and consequential decrease in the quality of water intake.  Some of this adaptation could be expensive. Then there is the increasing spread of invasive aquatic and land based species. These can have health risks (giant hogweed), reduce biodiversity (Himalayan balsam) or impose direct costs on water companies (quagga mussels). 
What they have in common is that they can spread rapidly when introduced to areas with no natural predators. The only cost effective response is to identify new invasive species early and tackle them before they spread out of control. Remarkably new technology can help in the process.  DNA analysis of water samples can quickly identify what species live in a river.
Carbon Choices is available as a paperback on Amazon and e-book on Kindle. One third of all profits will be donated to rewilding projects. Further information can be found at www.carbonchoices.uk
---
Innovating for net-zero will be explored in more depth at Utility Week Live, running online from November 24-26.
To find out more and register for your FREE pass visit www.utilityweeklive.co.uk/UWLO