Targeting borehole bacteria with a simple test
Mike Deed, managing director of Geoquip Water Solutions, says when tackling contamination in boreholes, it is essential to identify the exact type of bacteria present in order to use the most appropriate treatment.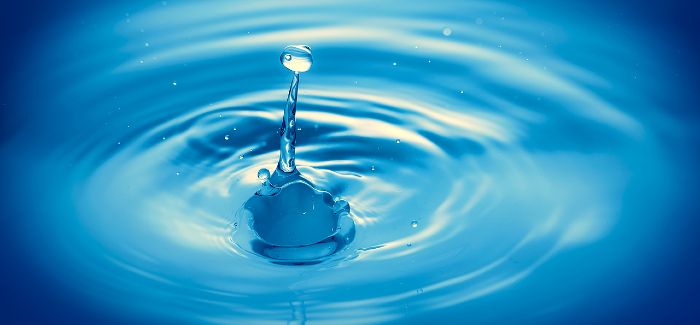 After the driest May on record in England and scorching temperatures for much of June, investing in a private borehole supply is becoming increasingly attractive for businesses that rely on a constant water supply as an essential part of their livelihood.
Typically, these might include commercial plant nurseries and vegetable growers, livestock farms, sporting venues and country house estates.
Not only does having your own borehole beat potential water restrictions, but it gives the user total control over supply and cost and avoids the potential of being left high and dry in the case of a burst water main.
The trick however, is to recognise the need for regular maintenance – ideally an annual 'service' in the same way you would service your car; as well as seasonal summer and winter checks to ensure no damage has been incurred.
We often hear of cases where boreholes have been working fine but gradually the flow and quality of the water has dropped off to the extent that they no longer provide sufficient water to do the job.
The most likely problem will be due to a build-up of bacteria and contamination. It's something we call the 'fit and forget' approach, when boreholes are installed and simply left to do the job without any further care or attention.
Once bacteria gets hold it can impact all areas of borehole operations – casings can become blocked, the pump can become fouled and clogged and the efficiency of the equipment will be significantly reduced.
Two-pronged approach
Iron-related bacteria (IRB) is often a major culprit and as well as impacting on the equipment, too much iron will turn the water red – not a welcome prospect, especially for gardeners and growers.
The impact that bacteria can have applies equally to all areas where pipes and pipelines are present, including the petrochemical and oil industries, manufacturing and heating and plumbing sectors.
For the ground source heating and cooling sector it is even more important as, when water is reinjected back into the ground, it must be clean and chemically stable. If the water contains micro-organisms – or has the right conditions for them to grow – it can potentially lead to major problems.
To both identify and tackle the presence of bacteria, a two-pronged approach is recommended:
The first step is to test for the presence of bacteria.
The second is to identify the exact type of bacteria – different strains require different types and quantities of treatment.
A simple, cost-effective and timely solution is to carry out a Biological Activity Reaction Test (BART). These kits not only demonstrate that bacteria IS present in the borehole, but also identify the growth of different types of bacteria, including iron-related bacteria, sulfate-reducing bacteria and slime-forming bacteria.
Once the water sample has been taken, over an eight-day period a series of indicators will develop within the test vial, all of which takes place on-site with no need for external analysis.
Typical results:
If iron-related bacteria is found, foam will be produced and/or a brown ring develops inside the testing tube.
If sulfate-reducing bacteria is found, foam will again be produced and a black ring may develop around the interior vial of the testing tube.
If slime-forming bacteria is found, a cloudy or gel-like growth will develop.
This identification allows correct treatment solutions to be applied quickly and effectively, flushing out the bacteria and preventing further damage to water quality or corrosion of equipment in water pipelines and wells.
Further testing can then be carried out – both after the treatment and ideally at six-monthly intervals – to ensure the problem has been eradicated.