Supply chain needs more clarity
The roller-coaster five-year cycle is time-consuming for water companies - and damaging for the supply chain. David Smoker explains why the framework needs to be reformed to provide better long-term solutions for everybody.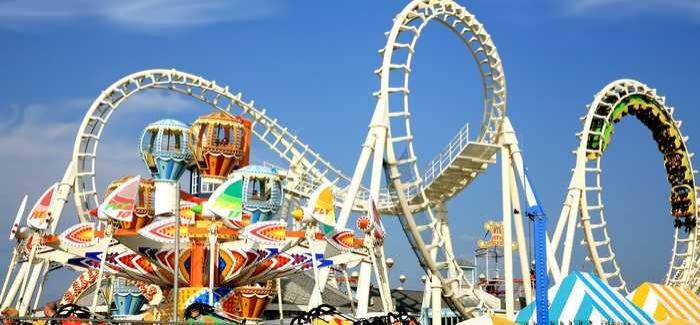 The roller-coaster effect of the AMP cycle creates more uncertainty
The current regulatory process encourages short-term thinking, as opposed to the long-term strategic development that is required. With the water companies' plans subject to a five-yearly price review, activity can only be guaranteed for this period, with the financial reliability for projects to continue longer than five years remaining uncertain.
The impact on the supply chain is evident. Each time the water companies go through the review process, then each time there is a new round of tendering and contract letting. This in itself is a time-consuming and expensive procedure, but it also has a significant impact on supply chain workload and resources, particularly if the supplier fails to win the contract on a re-bid.
The roller-coaster effect of this process – where workload decreases immediately before a price review and doesn't ramp up again, sometimes for a further two years – creates more uncertainty for the supply chain. It is unsure about what to invest in as there is no real insight into what the companies may require to achieve their objectives. One important impact of the stop/start process is that suppliers have to lay off operatives and other staff during the lean periods. Skilled operatives move to other industries never to return to the water sector, which in turn creates a skills shortage for the industry.
Innovation is a current topic. Ofwat tasks the water companies to provide efficiencies in order to maintain customer bills at an affordable level. The general consensus is that although innovation can help drive those efficiencies our members are concerned that the risk element associated with innovation is not properly recognised within the Determinations and this leads to reluctance on the part of water companies to take up truly innovative products and/or processes.
SBWWI would like to see an incentive mechanism established to encourage future R&D investment from the water companies, which in turn would relieve some of the pressure on the supply chain to take all the risk.
SBWWI believes that the incentivisation of innovation could play a significant role in improving service delivery. Whilst some water companies have made major strides to become less monolithic and more receptive to innovative products, services and processes, this is by no means consistent across the industry. It is important that incentives provided for innovation do not focus solely on quick fix, short-term returns, but also allow for products and services that deliver benefits over the medium and long term.
It is equally important that the disincentives inherent in the current comparative competition approach are removed. We would also like to see a degree of ring fencing of funds for innovation that enable water companies to adopt a greater degree of risk taking in this area without having a deleterious impact on ongoing activities.
The supply chain would like clarity on how Ofwat will treat innovations within the CapEx Opex balance and the time horizons over which whole life cost will be viewed.
Becoming more important, the future treatment of sustainability is also unclear. For true sustainability to be justified financially, in many cases the life cycle analysis must be carried out over time periods inconsistent with the five-year cycle. As commercial organisations we have our own supply chains and we find that efficiency comes from having an engaged supplier who works with us to develop better ways of doing things.
We know that a sustainable supply chain requires mature procurement models with longer-term commitment, sharing of plans and a recognition that value and cost are not the same thing. We welcome the proposed reduction in the regulatory burden on the water companies, particularly as this leads to equalisation in the roller-coaster capital investment programme.
A regular comment received from members is that they are very much behind the view that decisions are too often taken for short-term gain and this is not in the best interest of anyone in the long term. We are sure that Ofwat will consider this to be the unintended consequence of its responsibility to drive a hard bargain on behalf of the consumer, but in the long term this is clearly not the case – the consumer is currently obtaining a poor return.
It is also agreed that the current five-year cycles almost force this scenario to occur, whereas longer-term planning would be more likely to deliver better longer -term solutions. The heart of the problem could be the lack of the right framework and guidance for long-term strategic decisions to be made that will ultimately be in everybody's best interest. This shift in emphasis will require a degree of leadership and direction that has so far been lacking and that, we believe, goes beyond the regulator to the highest levels of government.
For suppliers, the vicious AMP cycle will only be broken by providing the right framework and guidance for sustainable investments that result in good value in the long term for all stakeholders. The key is to find that formula and ensure that everybody follows it in the future.
However, this solution needs to be delivered in a timely fashion (preferably to follow AMP5) to avoid another damaging period of inactivity and without party political features that could be reversed at the next election.