SuDS: Coming to the Surface
As the new Sewers for Adoption code makes it easier for water companies to assume responsibility for sustainable drainage, will AMP7 see water companies put their weight behind SuDS?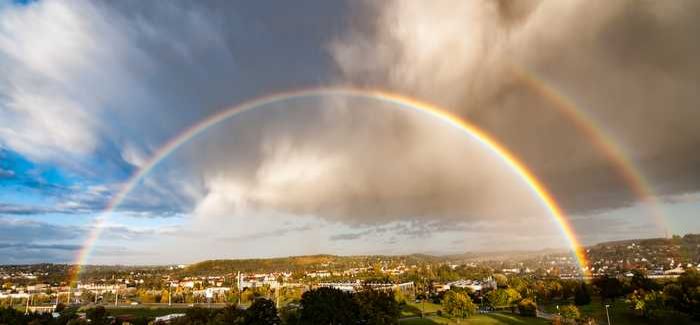 SuDS Background
- Sustainable drainage systems (SuDS) hold back surface water in urban areas in a way that mimics the processes of land and vegetation in nature. They can include both constructed elements (e.g. permeable paving, channels and gullies) and vegetative elements (e.g. swales, ponds). While most associated with preventing sewer flooding, SuDS can actually fulfil four functions: improving water quantity, water quality, amenity and biodiversity.
- Following the devastating flood events of 2007, the Government-commissioned Pitt Review made more than 90 recommendations for improved flood risk management and implementation of SuDS in the UK. Some of the Review's recommendations were embodied in the 2010 Flood and Water Management Act, although not all parts of the Act have subsequently been implemented.
- In England, SuDS implementation has been governed via the planning system since April 2015. The National Planning Policy Framework (NPPF) includes an expectation for SuDS to be used to manage surface water flood risk, but only for major developments or housing schemes with 10 properties or more and only if they are 'not demonstrated to be inappropriate'.
- In Wales, the Welsh Government has stated its intention to make SuDS mandatory on all new developments, with approvals managed via separate local authority SuDS Approving Bodies (SABs). In Scotland, SuDS is already effectively mandatory under the Water Environment (Controlled Activities) Regulations 2011; in Northern Ireland it is Government policy to encourage SuDS 'where possible' although currently only a small percentage of developments use it.
- Developers and property owners are ultimately responsible for implementing SuDS on private land, while local authorities, water companies or NGOs can play an important role by funding and implementing retrofit SuDS projects on public land and highways.
- Water companies can be asked to take ownership of (adopt) surface water assets that meet suitable standards under Section 104 of the Water Industry Act 1991 via a document called Sewers for Adoption. Until recently, most SuDS did not fall under the definitions included in the document. However, Water UK has recently published of the eighth edition of Sewers for Adoption which clarifies the conditions under which water companies can adopt sustainable drainage schemes.
by James Brockett
There's a consensus in the water industry and beyond that sustainable drainage systems (SuDS) have a valuable role to play in reducing flood risk, lightening the burden of excess surface water in sewers and in making urban development more sustainable amid the challenges of population growth and climate change.
Yet whether they are being implemented for new build properties or retrofitted to existing urban areas, sustainable drainage techniques require co-ordination and collaborative work between stakeholders such local authorities, developers, water companies and other local stakeholders. And once the hurdle of planning, designing and installing surface water management has been overcome, there is also the vexed question of who carries out, and pays for, the ongoing maintenance and upkeep of SuDS features – a question which has held back the potential of sustainable drainage in the past.
It's been three years since the requirement to consider SuDS was enshrined into the planning system for larger new developments in England, when it was incorporated into the National Planning Policy Framework (NPPF). Meanwhile, the recent inclusion of SuDS in Sewers for Adoption 8 – an industry code which sets out the standards that must be followed for water companies to adopt wastewater and drainage assets – has raised hopes that questions over the upkeep of SuDS will be largely resolved when it comes into force in mid-2019.
With some water companies also set to commit significant sums of money into retrofit SuDS projects in their 2020-25 business plans, will the next few years see a boom in sustainable drainage – and if so, will water companies be leading the charge?
New developments and planning
The standard of implementation for new-build SuDS in England through the planning system since 2015 has been "very patchy through the country" according to Paul Shaffer, Associate (Water Management) at construction standards association CIRIA.
"The areas that have good SuDS outcomes are those with strong local planning policy resources and staff looking at the quality of the SuDS schemes that are coming through," says Shaffer. "What you see is an over-emphasis on flood risk at the neglect of some of the other benefits of SuDS. A lot of the time you will get a system that delivers benefits with regard to flood risk – such as a pipe leading to a pond – but that doesn't necessarily mean to say that it's a great scheme: it might be quite difficult to maintain, quite unattractive and doesn't really contribute to the quality of that space."
Retrofit projects, which are usually led by local authorities, water companies or partnerships involving the two, tend to achieve a higher quality, says Shaffer. This implies that greater water company involvement with new SuDS, both at the planning stage and in adopting the schemes created, might be one way of raising the standard. So will Sewers for Adoption 8 will be the spur for making this happen?
"Water companies have been quite constrained by their definition of what they can adopt, in terms of whether it conforms to a sewer or not," says Shaffer. "For the most part they haven't really been forward-thinking in terms of their adoption of SuDS until now. Even with Sewers for Adoption 8 coming through, it's still uncertain how many sewerage undertakers will be adopting SuDS – because it's not mandatory, it's something they are supposed to consider. So while SfA8 is a step in the right direction, whether it's a step change or just a stumble along the path that SuDS has been taking for the last five or ten years, I don't really know."
Ofwat still needs to give its approval to SfA8, and water companies will need reassurance from the regulator that they will be able to reclaim the maintenance costs for assets that they adopt under the code through customer bills. And while SfA8 widens the definition of a sewer to include surface water drains and channels, it is worth noting that SuDS features such as permeable paving, green roofs and bioretention strips will still not be included in this.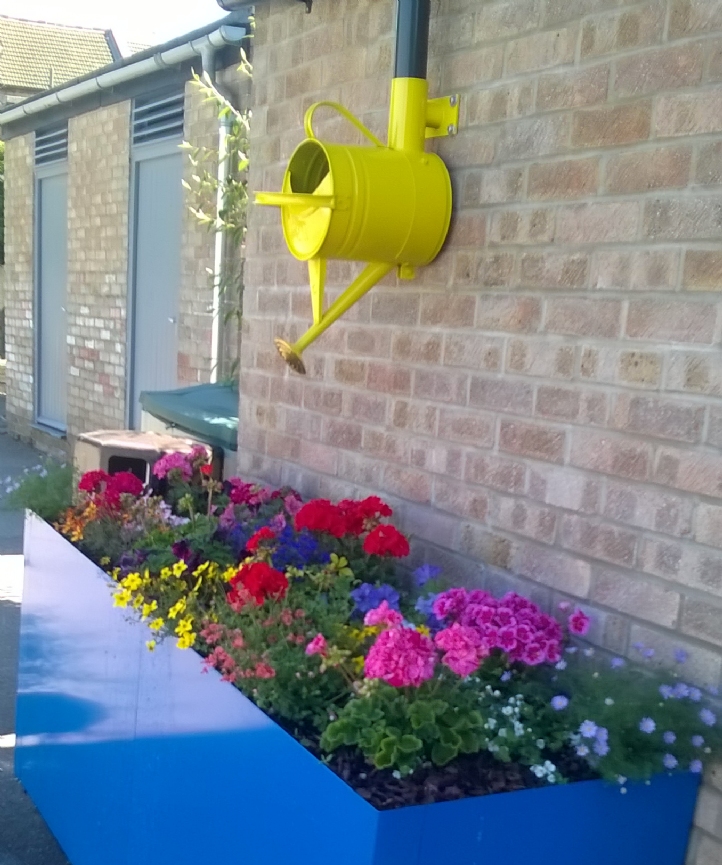 Shared Benefits of SuDS
The question over who pays for the implementation and upkeep of SuDS should not be too difficult to settle because it really comes down to the benefits that different stakeholders are receiving from the project – although there are a few technicalities to be overcome, according to Jeremy Jones, Associate Director at Atkins.
"If you've got a fairly large SuDS feature like a detention basin, which is on land that the water company can access and it's keeping water out of the sewer system, my experience is that the more enlightened water companies would have no problem with taking that on and maintaining it," says Jones. "There are legislative difficulties in owning and maintaining some types of SuDS, for example, if it's on a highway like a bioretention strip, there are statutory powers that make it impossible for the water company to own that. But it's not impossible for the water company to come to an agreement with the local authority that contributes to its upkeep, if in fact they are benefiting from it, and in some areas we are seeing companies come to those agreements."
Many retrofit schemes have benefits for the wider community, creating a more pleasant environment and even raising house prices for people who live there, says Jones. Atkins has recently worked with Anglian Water to map out a host of SuDS opportunities in its region and calculate which have the greatest benefits for multiple stakeholders: the best schemes have then attracted funding. An example was an Atkins-designed SuDS scheme at a school in Newmarket, where the benefit to the school itself, the water company and the local community were all clear to see.
"The added benefit of a scheme like that is much wider, because those children really become acquainted with the value of water, how it's used and how it can be managed differently," Jones explains. "They take that information back to their parents and the outreach then grows much wider. When I first started working with sustainable drainage techniques there was a very low understanding of it, but through the introduction of SuDS into schools, you start to see a much bigger awareness within the general public as a whole."
Jones says that SfA8 is a useful step forward, but that whoever ends up owning and maintaining the SuDS – whether it is the local authority, the water company or somebody else – he feels that a corner has now been turned and that SuDS will soon be considered as the norm rather than an exception.
"What we are starting to see is a greater number of people being educated and trained to understand SuDS and how they can be operated and maintained. Looking back ten years, there was a certain amount of reticence because people really didn't understand these issues. That's now being overcome and people understand how SuDS can be operated and maintained within the whole asset management process of your organisation – whatever organisation it is that you are talking about. People are becoming better acquainted with SuDS, and understanding their use, and I think we are on the cusp of seeing a change as we speak."
It is also worth noting that the more attractive and community-focused a SuDs scheme is – with green features such as rain gardens – the more a local community will feel attached to it, and the more likely it is that local people or organisations will want to maintain these features on a voluntary basis.
Water company view: Tim Beech, wastewater infrastructure planning manager, and Andrew Hagger, head of wastewater infrastructure, strategy and planning, Thames Water
"SuDS and surface water management is becoming a much more important area for us. We've identified over the last five or ten years that we're moving away from grey infrastructure – which is proving to be very expensive and onerous, particularly in built-up areas – towards other ways of dealing with surface water at source. Conventional schemes end up solving water quantity issues in isolation, whereas SuDS can provide amenity value and biodiversity as well.
"We're recognising that at the moment with our PR19 plan. In the current AMP, our 2020 programme is investing £20M to disconnect 20 hectares of surface area from our combined sewer network. We've learned a lot from that, and in our PR19 plan we'll be proposing to invest a lot more in surface water management and in other ways of delivering it. We have recognised that maybe we are not the best people to deliver certain types of SuDS, but maybe other third parties are. Rather than Thames Water just cracking on and delivering what we can, we also want to partner up with local authorities and other organisations to deliver things together.
"Looking at some of the SuDS we have delivered over the last decade or so, there have been some great examples of big surface water disconnection schemes, like Battersea and Nine Elms, which result in a lot of surface water being taken to the river rather than the combined sewer. Those projects are very asset intensive and we are probably best placed to lead on these. But at the other end of the spectrum, where there are small schemes at schools and local parks, it is best that we are contributors to those types of schemes and work together with partners rather than necessarily leading on them.
"So in our business plan, we will continue to have money available for those bigger schemes that Thames will lead on, but we will also have new pots of partnership funding. We will make funding available to all boroughs – and we have been working with local authorities over the last 18 months to shape this strategy – to ensure that everyone's got an opportunity to deliver schemes in partnership with Thames. On top of that we will be looking to partner up with three boroughs which are in our lowest lying catchments, and make large amounts of money available to those boroughs for surface water management; we could work with their highways, parks, flood risk managers, any opportunity we can find in their borough. If this more concentrated pilot works then we will look to continue that work into AMP8.
"The third pot of money will be for third parties other than local authorities who want to partner with us – transport, NGOs, schools or hospitals, or anybody else that has a large land base to deliver SuDS.
"Everyone's got their own part to play in delivering SuDS, and there's no silver bullet. We've got to be in there from the start, working with developers and local authorities to make sure planning conditions are enforced, give feedback on assets and make sure that everyone is doing their bit. We'll continue to work hard with retrofitting SuDS going forward, but for new SuDS schemes going in, we've got to make sure they are being designed well and are designed to last."