SuDS coming to the surface
In March, 14 surface water drainage experts, including representatives of Defra, the Environment Agency and Yorkshire Water, gathered at Stoneleigh Park to present and discuss examples of best practice in the implementation of sustainable urban drainage systems (SuDS). Alastair Moseley of J Murphy & Sons, past president of CIWEM, chaired the SBWWI event and shares his thoughts on the opportunities and benefits of SuDS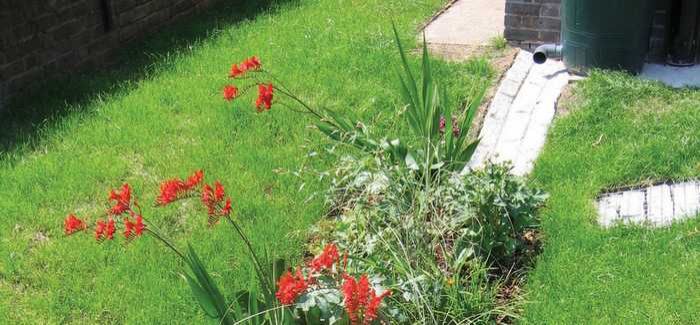 The effective use of SuDS presents opportunities to transform urban landscapes and to simultaneously protect the community from costly and potentially life-threatening flooding and acute water shortage, both of which occurred coincidentally for the first time in a single year in 2012.
Urban development alters the natural effluence of the landscape by replacing free-draining ground with impermeable surfaces or pipes and sewerage, eradicating vegetation and compacting the ground.
These changes increase the total volume and flow of run-off and can lead to localised flooding as well as exacerbating river flooding. In recent years, there has been a widespread acceptance that a more sustainable approach to managing surface water is required.
SuDS mimic natural drainage processes to reduce the effect of run-off from developments and also provide amenity and biodiversity benefits. By replicating natural drainage systems, SuDS provide cost-effective solutions with the added benefit of a reduced carbon footprint, helping to drain away surface water run-off through natural collection, storage and cleaning, before releasing the water slowly back into existing water courses.
Specification
When specifying SuDS, early consideration of the varied effects of active drainage systems will help to deliver the best results. Although SuDS were first introduced into the UK some twenty years ago, they are still viewed by some as an unusual and potentially risky mode of drainage to incorporate into water and wastewater networks.
However, despite this scepticism, there are literally hundreds of examples of one-off sustainable drainage systems around the UK that have been implemented by enlightened developers and organisations over the years. Through these we are gradually building up a portfolio of project experience from across the UK that is driving increased confidence in the ability of SuDS systems to operate reliably over a significant life-span.
Despite insisting for some years that SuDS should be considered first in new drainage design ahead of conventional piped systems, the Environment Agency has not had the powers to force their use. In recognition of this shortcoming, the Water Act of 2010 requires the imminent formation of SuDS Approval Bodies (SABS), placing the responsibility for implementation and maintenance with local authorities. However the enforcement of this legislation is still to be enacted.
Planning and design
Despite this delay, by promoting sustainable water management in planning and water-sensitive urban design from the outset, contractors can work with developers, planners and stakeholders collaboratively from an early stage and without the need for legislation to create sustainable development solutions.
As national planning policy looks to encourage the use of sustainable drainage, schemes with SuDS incorporated in them can in turn enjoy more efficient planning permission application processes. What is more, Government and regulators will expect SuDS to be incorporated into new developments in the future.
As well as increasing the speed of development applications in their early stages, SuDS can also provide savings on the overall construction and maintenance costs of drainage schemes. In an example of infrastructure works recently undertaken by Murphy in Rye Meads, Harlow, the team was challenged with resolving the internal flooding of four properties.
They recognised that the inherent surface water problem provided an opportunity to fit SuDS retrospectively; allowing surplus water to be managed close to the surface, thereby maximising the capacity of the existing system. Opting for a SuDS solution avoided the alternative of building a traditional major drainage scheme within the road, and with it a raft of challenges relating to the existing site constraints. A conventional approach would have caused significant traffic disruption and necessitated a costly stakeholder engagement strategy.
By retrofitting SuDS in this instance, the project benefitted from the most competitive whole-life cost, whilst minimising the carbon footprint required to resolve the flooding. An additional benefit was the reduction in health and safety risk for the construction and future maintenance teams through the elimination of deep excavations.
Integration
Two key ingredients were identified at the SuDS seminar as essential in ensuring the successful implementation of SuDS. Firstly, the political will and common desire of all parties to integrate sustainable water management within urban infrastructure design; and secondly, the skills of the designers and contractors to build them.
Whilst water companies, the Environment Agency and local authorities alike are now seeing the real potential of SuDS, integrated water management cannot truly be adopted within our towns and cities without the added co-operation of developers, investors and the public. Collectively we see the introduction of truly integrated water management components into urban design as essential to meeting the very real challenges presented by climate change.
Water specialist contractors have all of the skills needed to enable urban designers to introduce bold measures to facilitate underground storage and localised water capture, treatment and distribution - and by working collaboratively and through early contractor involvement , these features can more ably be incorporated into our towns and cities in the future.