Street works must and will be sustained through the coronavirus crisis
Street Works UK CEO Clive Baristo writes about the key considerations relating to essential street works as the pandemic unfolds.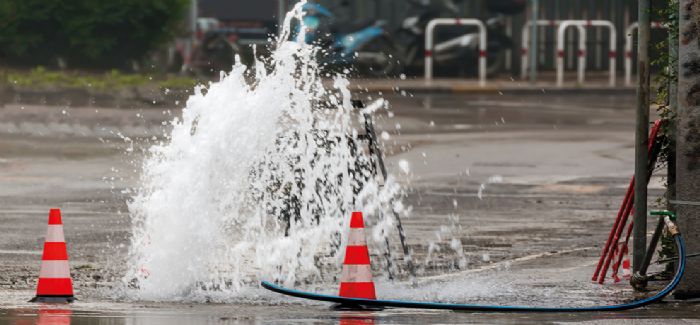 After overcoming initial pushback from the public, street workers have been able to continue vital projects despite the lockdown. However, the sector needs clarity from government on how an orderly exit from the current situation will be achieved
The Easter weekend is normally our first opportunity to reflect on the year so far as we spend time with family and friends. But these are not normal times. Vast swathes of our nation were unable to leave their homes as Covid-19 continues to have a profound impact on the way we conduct our daily and working lives.
With so many of us now spending more time at home, the street works sector has come into the spotlight – as we all take available utilities as a given – and in some areas rely more heavily on our utility services. To ensure Britain continues to move forward, our sector has had to rise to an unprecedented challenge, and we now need to press ahead to see the country through and beyond Covid-19.
While my central aim has been to provide reassurance to our sector, it's important to recognise the role that street works operatives are playing in response to Covid-19. As we entered the national lockdown, there was a misunderstanding about why street works were still taking place.
Simply put, our entire country would be at a complete standstill if it wasn't for the amazing job operatives are doing across the country to keep the lights on; gas running; water flowing and households online. In extremely difficult circumstances, they are carefully balancing the well-being of the public and themselves to ensure daily life goes on. The government's categorisation of the utility workforce as key workers has helped our efforts, but it is a communication challenge that we need to continually address.
To guarantee safety as this global crisis hit home, it was vital that clear guidance was developed and issued to local authorities and practitioners on how they should be working safely. After working closely with government and our colleagues at the Joint Authorities Group, we were able to swiftly develop and issue guidance on street works and advice to practitioners on operating responsibly to help control the spread of Covid-19. We are now two weeks into this guidance being issued and after speaking with practitioners, it is clear the approach is working as essential works continue.
Similarly, one of our primary concerns was the Street Manager go-live date, originally set for 1 April. We have been fully supportive of this new system, which is designed to transform the planning, management and communication of the estimated 2.5 million street and road works which take place in England each year.
With working practices altered so drastically due to Covid-19, this would have placed further strain on our sector and local authorities. Through close co-operation with the Department for Transport, the government agreed to our request by delaying the implementation of Street Manager until 1 July 2020. I'm delighted about this decision because this will provide our sector with much needed certainty to help ensure essential works can still take place at this difficult time for our country.
While this is an extraordinary time in our history, I am deeply reassured by the way governing institutions and industry have pulled together in the national interest. In the days and weeks ahead, we must also shift our focus and look ahead to our country's economic recovery. The government has set a series of ambitious strategic aims to achieve net-zero carbon emissions by 2050, and gigabit-capable broadband nationwide by 2025. These ambitions will be key pillars of our exit strategy from Covid-19 as we rebuild our country and look to ways of accelerating investment and growth.
As a sector, we will need to challenge ourselves to adjust to the new normal and work with the government and regulatory bodies to deliver an economic recovery strategy that builds on the plans we had in place before Covid-19 reached our shores.
However tough it may be to articulate, forecast and get right at this stage, it is essential that in the coming weeks the government begins to develop an overview of its strategy to facilitate an orderly exit from the lockdown. As assumptions around timings and milestones are developed, we will then be ready to build on our work and set out what role the sector will play in getting our country back on its feet.
It would be foolhardy to predict the outcome from Covid-19, yet as her Majesty the Queen put it so eloquently, we will meet again. In these uncertain times I look forward to continuing our work to help sustain and then rebuild the prosperity of our country in the weeks and months ahead.