Southern Water's leakage reduction drive
Southern Water recently worked with tech company Gutermann on the mass roll-out of NarrowBand Internet of Things leakage devices. Here, Phil Tapping, water demand leakage manager at Southern Water, and Paul Chandler, sales manager at Gutermann, talk about how the issue of leakage is being tackled and discuss what the future might look like.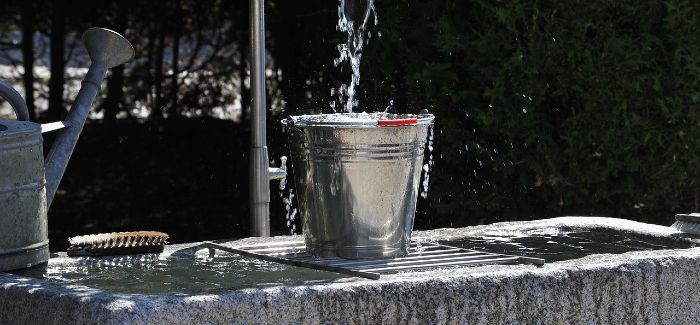 What technology and systems are you currently working with relation to leakage?
PT: We've started to put in the place the world's first NarrowBand Internet of Things leakage device technology, in Southampton, but that's only part of our blitz on tackling leaks in our pipes, helping to save water long into the future. Gutermann is also based at Deacon's Boatyard in Bursledon, not too far from Southampton.
We've got a fair amount of ground to cover (Southern Water serves Kent, Sussex, Hampshire and the Isle of Wight) but we've focused on Southampton for NB IoT because it's part of our Water Resources Management Plan and part of our overall strategy to reduce leakage.
Water demand is high in Hampshire and in our continued efforts to protect the environment we decided to commence the initial roll-out of this type of sensors in this area. With the current hot weather and changes in demand trends, it's crucial we help people to understand how and why they should be saving water – whilst we demonstrate what we're doing to reduce leakage. Across the region we cover, we'll continue to deploy our acoustic loggers (around 6,000 of them) as part of an active plan to find and fix leaks.
We're now using WaterNet, our leakage reporting system which allows us to identify areas with high leakage, understanding consumption patterns, to account and record all water usage. This will bolster our weekly and monthly reports. WaterNet modules (such as Domestic Night Use, Leakage Suspension and Spatial Analysis ESRI) will offer benefits and give us a better understanding of leakage and how we tackle leakage to hit targets.
How has leakage detection evolved?
PT: Technology has evolved and improved to help us all be much more exact and timely in fixing leaks. Access to flow and pressure data has become more frequent and reliable. With acoustic loggers, the data transfer is automated and internet coverage to transfer the data has significantly improved. The accuracy of acoustic loggers to identify potential leaks has become sharper via triangulation and correlation methods.
PC: There have been many improvements over the years with the acoustic side of things, but the principles remain the same. This means better communication, more accurate and reliable data.
What does the future look like for tackling leaks?
PT: The future definitely lies in Artificial Intelligence, and using it in whatever form it comes, to predict where bursts and leaks occur. I also believe there will be fixed area networks for the transmissions of data, coming from a variety of sources. We'll be hopefully able to identify leaks and carry out remote leak repairs with the help of drones/satellite and advanced aerial imagery.
PC: We've always said that there will be more and more improvements with technology. There will be more fixed area networks and the permanent installation of leakage devices constantly looking for leaks and taking advantage of the ever increasing technological advances. Dare I say there will be more integrated data, with acoustic loggers working alongside other technologies like flow, pressure and transience.
Southern Water has committed to reduce leakage by 40% by 2040. Last year, the company declared a 'war on leaks' in Hampshire, as part of its overall work to tackle leakage in the area, including 30 'find and fix it' teams.