Air Quality and the MCPD: Something in the Air
Air quality regulations that come into force next year are making water and wastewater companies reconsider the role of diesel equipment in their operations and energy strategy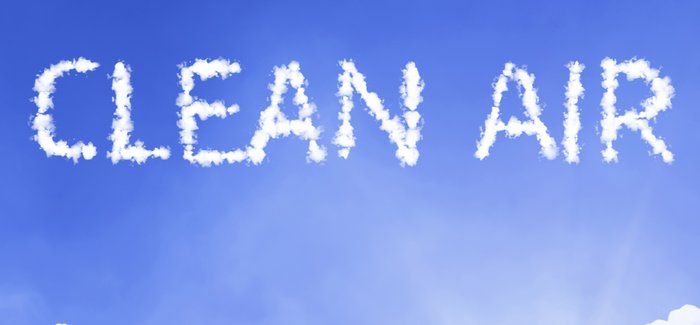 by James Brockett
Poor air quality may not be as visible or obvious as other forms of pollution, but it has a serious impact on all of us, and it is an area in which the UK has a problem. The Government's Clean Air Strategy, published in May, described air pollution as "the fourth biggest threat to public health, after cancer, obesity and heart disease" and it is a particular affliction in urban areas. London recorded concentrations of 102 micrograms of nitrogen dioxide (NO2) per cubic metre of air in 2016, compared to the EU safety limit of 40 micrograms. And the capital was not alone - 16 urban areas, including Birmingham, Leeds and Glasgow, were found to have regularly breached limits in a recent legal case brought by the European Commission.
Diesel engines are one of the main culprits, and while the Government's policy to slowly phase out diesel cars has made the headlines, new regulations are also clamping down on use of polluting engines in a number of different contexts. One such measure which is currently impacting the water and wastewater industry is the Medium Combustion Plant Directive (MCPD), which together with the Specified Generator Regulations, became UK law in January and applies to diesel generators and other equipment up to 50MW.
Some water utilities own hundreds of diesel generators, which are used as back-up energy sources where needed and are also turned on to avoid peaks in energy prices (triad avoidance) and as part of demand-side response (DSR) initiatives. Yet making these diesels compliant with the three emission types controlled by the MCPD – nitrogen oxides, sulphur oxides, and particulates (dust) – is likely to involve significant cost. So will water companies need to rethink their use of diesel entirely?
Regulation Questions
New equipment will have to be compliant with the emissions rules from December 2018. But most of the question marks surround the use of existing assets, which will need to be made compliant from 2019 onwards, by an exact date which depends on their size and usage. Generators that are used solely for backup purposes (defined as needing 50 hours of operation per year) are exempted, but those that are used to provide "balancing services" to the grid – for example in the capacity market and other forms of DSR – are not. The problem is that the cost of the technology required to clean up the emissions from these generators may be disproportionate to their value.
"Our generators will not be able to continue to operate in the Capacity Market from 1st January 2019 onwards, at least not without being compliant with the MCPD," one water company energy manager told WWT.
"Essentially this means to continue earning an income from grid services we will need to fit emissions abatement equipment, primarily to prevent NOx, SOx and particulate emissions. Our DSR aggregator has told us that abatement technology is available to retrofit to our exiting diesel generator fleet, but at £40k-£50k per generator I can't see it being worth fitting to generators that are in some cases 40 years old and operating way beyond their expected operational lifespan."
What has given the issue added uncertainty is the definition of what constitutes a "balancing service". Many generators are switched on for short periods to avoid using grid electricity during triad periods – times when power from the grid is at its most expensive. Until recently, Environment Agency guidance was that triad avoidance counted as a balancing service, and so unabated diesel generators would be barred from being used in this way. However, in May the EA made a U-turn on this and confirmed that triad avoidance did not count as a balancing service.
"Defra and the Environment Agency are right to keep a very close eye on ground-level NOx," Alastair Martin, chief strategy officer at Flexitricity, commented on the policy change. "At the same time, emergency power supplies need to be tested on load, or they won't work. It's best to test them when the electricity they generate is useful, and the triad system is one way of ensuring that."
Switching to diesel generation during triad periods can be very financially attractive for water companies, so it is likely that many will impose extra operational controls to ensure they keep within the specified 50 hours. However, some water company sources contacted by WWT believed that the days are numbered for even this kind of activity.
"I think we have to recognise that it's not a great idea from an environmental perspective to switch on dirty diesel engines wherever the grid is under stress," said one.
MCPD - THE FACTS
• The Medium Combustion Plant Directive (MCPD) was introduced by the EU in December 2015 and applies to generators and plants with a thermal input of 1MW to 50MW. It addresses a perceived gap in the control of emissions because larger plants (over 50MW) are already covered by the Industrial Emissions Directive, while smaller appliances such as heaters and boilers are covered by the Ecodesign Directive.
• The UK government supported the MCPD as a way of improving air quality and it was transposed into UK law in January 2018. New plants will have to be compliant from 20th December 2018; all existing plants of over 5MW must be compliant by 1st Jan 2025; and all existing plants over 1MW must comply by 1st Jan 2030.
• The directive sets limits on the emission of sulphur dioxide, nitrogen oxides and particulates (dust) into the air. The exact limits operate on a sliding scale depending on plant size, but the UK legislation as drafted by Defra includes a tougher absolute limit on nitrogen oxide emissions (190mg/Nm3) which is specifically designed to prevent the continued success of diesel-fired reciprocating engines in the capacity market.
• There has been rapid growth in the use of small scale, flexible power generators in the last few years, many of which are diesel generators emitting high levels of nitrogen oxides. Some water companies have a large numbers of such generators which they use as back-up power sources and as a way of making money through demand-side response (DSR) arrangements, through the mechanism known as the Capacity Market.
• There is an exemption for plants which are used for backup generation, provided they are operated for no more than 50 hours per year, but they will lose this exemption if they enter into a capacity or balancing service agreement.
WATER COMPANY VIEW: Martin Williams, Regional Asset Manager (Energy Services) United Utilities
"Behind-the-scenes energy security and supply is a pivotal part of our work to ensure our customers receive safe, cost efficient and sustainable water and wastewater services. In order to maintain a robust and economical energy supply to our treatment and network facilities, we employ a variety of strategies and technologies. In addition to the renewable energy from our solar and wind turbine business, we also have around 190 diesel generators, and a fleet of combined heat and power (CHP) engines across our sludge digestion facilities to provide a level of energy resilience.
"The diesel generators are primarily used for emergency back-up to our key treatment and network facilities to ensure continuation of service during incidents of power supply loss. As a company we continually look for innovative ways to utilise our assets, which benefit our customers either through the services they receive, or bills they pay. As part of this approach we utilise some of our existing diesel generators in the energy balancing service market, and / or to avoid Triad charging periods. The introduction of the MCPD and Specified Generator Control Regulations has required the company to review the impact of these requirements across our business, especially the impact on our diesel generators and the functions that they perform. A cost benefit analysis is being carried out to determine if it is economically viable to upgrade the engines to meet new emission standards, or if we apply operational controls.
"As the longer term future of Triads, and the benefits of participating in the energy balancing service market is unclear, any movement to a later compliance date will give more certainty around the cost benefit of upgrading our diesel engines, or retro-fitting emission clean-up technology. In the short term diesel generators will continue to provide a cost effective solution to provide emergency back-up to key water and wastewater facilities, although the continuation of these engines in the energy market is limited. Longer term, United Utilities is looking into alternative technologies such as batteries, and bio-diesel generators."
FLEET EMISSIONS
With vehicle emissions being a major contributor to poor air quality, commercial vehicles are increasingly being required to comply with rules introduced at a city level – examples being the London Ultra Low Emissions Zone (set to come into force in April 2019) and a mooted plan to ban diesel and petrol cars from Oxford city centre in 2020. For this reason, and to boost the overall sustainability of their businesses, some water companies are seeking to become early adopters of electric vehicles.
United Utilities recently announced an ambitious plan to switch its entire fleet of vehicles from diesel to home-produced energy within the next ten years. The water company is aiming to reduce its annual diesel consumption from 4 million litres to zero. It has already invested in 17 electric vehicles and has nine EV charging points across its sites.
UU Chief Operating Officer Steve Fraser said: "Traditional diesel powered vehicles are not great for the environment, so our ambition is to migrate all of our fleet away from traditional fuels over the next 10 years. What's really exciting is our aim to power vehicles with energy we produce ourselves – a truly green solution."
As well as being used to power electric vehicles, biogas from wastewater and sludge treatment plants can be converted into CNG to fuel gas-powered vehicles – as demonstrated by the 'bio-bus' created by Wessex Water's GENeco subsidiary. In the long run this may prove to be a more efficient use of biogas than injecting it into the gas grid.
PUMPS, ENGINES AND EQUIPMENT
Equipment manufacturers serving the water industry – especially those that use diesel engines such as mobile pumping and drainage equipment – have been preparing for some time to make their products fit for the latest round of emissions regulations.
Stage V of the new EU emissions regulations for non-road mobile machinery (NRMM) were passed in 2016 and come into effect in 2019. The regulations are categorised based on the engine power rating and ignition type, with each category given limits for the output of carbon monoxide, nitrogen oxides and particulate matter. These standards are applicable to diesel engines from 0 to 56 kW and to all types of engines above 56 kW, therefore bringing in much more stringent regulations for a wider scope of engines.
One of the challenges facing the manufacturing industry will be to build equipment that is the same size and weight and, perhaps most importantly, price as their existing equipment. Engine size and weight will increase with the requirement to fit engines with selective catalytic reduction technology and diesel particulate filters. For contractors this may impact on the size of vehicle they need to transport equipment and the volume of fuel they use on a daily basis.
Engine emissions compliance can also be achieved by retrofitting engines with approved abatement technology. The retrofitting of exhaust post-treatment devices is a common procedure for heavy-duty off-road engines, such as generators or diggers, but generally not possible for compact machines used for tasks such as drain jetting.
It's not all bad news for buyers though. The regulations include a transition scheme that takes into account the time difference between the date of engine manufacture and the time it is on the market before being sold. This means contractors may be able to purchase existing equipment for a limited period after the regulations come into effect, though the ongoing spike in demand will probably lead to limited availability.
Drain and sewer cleaning equipment manufacturer Rioned has spent years preparing for the new EU regulations and last year introduced the fully compliant ProfiJet T4 with a v48kW diesel engine. The company also produce machinery fitted with petrol engines including the CityJet Petrol that is available with a 37kW petrol engine (with a catalyst).
In the build-up to 2019 Rioned plan to unveil a range newly adapted equipment for the European market. It has previously invested in PTO (Power Take-off) technology that uses power from the vehicle engine to operate the pumps used in its jet/vac combination units.
Marc Soethout, Rioned's Chief of New Product Design, says the company is focussed on producing cleaner alternatives: "I'm a firm believer in being environmentally-conscious, especially as our machinery is often used in urban areas. Although developing effective solutions presents Rioned with numerous challenges, I fully support the goal that we're working towards."
He explains that customers can expect to pay more for new equipment as the clean engines are more expensive, but says the biggest impact of new regulations will be felt by the machinery manufacturers who'll have to adapt their machinery: ''Our engine manufacturer is working hard to develop new engines. Rioned machines are built very compactly, and don't have the capacity for these engines, which tend to be much larger. The machinery needs to be re-designed.
"All machinery with a capacity above 19kW will be fitted with a new engine. In other words, all the high-pressure machinery apart from the HD30, MiniJet, FlexJet and AquaJet. The air-cooled petrol engines that are widely used at Rioned meet the new norms, but all other machinery will all need to be adapted prior to 2020."
"In the long term," he says, "those most affected by the new standards will be us: we'll all be breathing air that's a little bit cleaner."
-This article appears in the August 2018 issue of WWT magazine.