Socially distanced but safe: protecting water's new lone workers
Covid-19 has halted projects, delayed repairs, emptied offices and created unprecedented challenges for customer-facing call centres, yet workers across the sector have continued to perform their vital roles throughout the pandemic. As the second wave begins to bite, health and safety remains under the spotlight as firms review working practices and re-assess risks to employees. Naz Dossa, CEO of Peoplesafe, explains.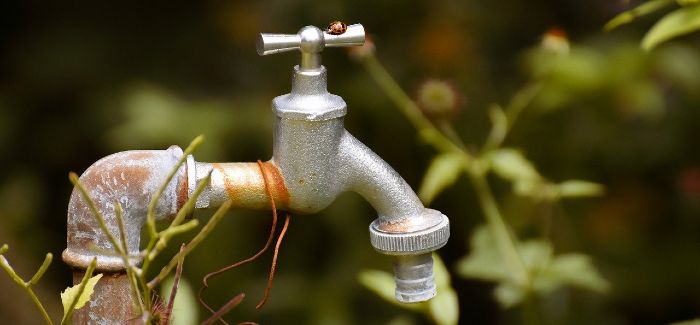 Whilst procuring the right level of PPE has rightly been a primary focus of organisations looking to protect staff, there has also been a surge in demand for lone worker safety solutions.
The need to maintain safe social distancing has altered working practices, meaning many more employees in the sector are operating either alone or out of earshot from colleagues for at least part of their job, classing them as 'lone workers'. Job roles in water treatment range from engineers and maintenance workers in the field, to security staff working at night or those operating in locations such as treatment works where greater distancing requirements may mean fewer colleagues working close by.
Understanding the risks
The Health & Safety Executive (HSE) defines lone working as anyone who 'works by themselves or without close or direct supervision' and firms must meet their duty of care to such employees. The HSE has recently updated its guidance on lone workers: it now requires that employers must 'train, supervise and monitor lone workers' and 'keep in touch with them and respond to any incident'.
The nature of the water industry means that high-risk lone worker roles have long existed, such as tank drivers and reservoir inspectors or those working in remote environments. However, firms may well need to review and revise their risk assessments to account for a far greater number of workers operating in these circumstances, either alone or in environments where there are fewer people on-site to help if something goes wrong. Lone workers often need to make 'on the spot' safety decisions, from an engineer faced with an unexpected hazard to somebody confronted by an aggressive member of the public. Without the right protocols in place, the increased likelihood of a delay in getting help can be serious.
Essential measures
Once a risk assessment has been conducted, the next step towards safe working practices is establishing an effective means of communication with workers to respond to incidents. In this sector, that often needs to be more than simply ensuring lone workers carry a mobile phone to call for help themselves. There is a wide range of lone worker technology to enable better protection for employees, from mobile apps and devices that discreetly raise a SOS alarm with GPS tracking and two-way audio through to devices with roaming SIMs for optimum coverage as well as fall detection capabilities built in.
Choosing the right solution often depends on the level of risk identified during assessments. For some, the ability to raise a red alert on a standard mobile is adequate, whereas those in a high risk environment may require a more robust device with SOS alert function or fall detection. At Peoplesafe, all devices and apps also connect to a 24-hr Alarm Receiving Centre (ARC), dedicated to handling lone worker emergency situations with the ability to bypass 999 for priority police access where necessary.
Yorkshire Water implemented a lone worker safety device service some time ago. Prior to this, they relied upon a telephone-based system to maintain communications with their lone working team. 
As Matt Hill, Environmental Lead Advisor explains, "the telephone solution worked to some extent, but usage levels were a concern. Employees didn't engage with the system as much as we liked, plus it relied upon reception of a single mobile phone network. Many of our colleagues work in rugged and remote environments and the diverse nature of their roles and working environments meant that a 'one size fits all' solution just didn't work for us."
Yorkshire Water now provides high risk lone workers with devices that have roaming sims to ensure they have the best chance of coverage in remote locations, and public-facing employees have devices that allow them to discreetly call for help.
Investing in people
The pandemic has placed an unprecedented strain on the industry, with changes to working practices introduced practically overnight - with little expectation that they would have to remain in place for up to a year. The best advice for those responsible for the health and safety of employees is to revisit risk assessments and identify where workers or whole teams are now classed as lone workers. Consider how these changes may affect both the physical and mental health of those employees; and also consider what additional measures, protocols and equipment may be needed to both protect and reassure lone workers during such difficult times.