Skills gap fundamentals remain undiminished by Covid-19
Sue Caccavone, technical director of BV Academy - Black & Veatch argues that the need for utility skills development is undiminished by the Covid-19 pandemic which has ripped through the world in recent months.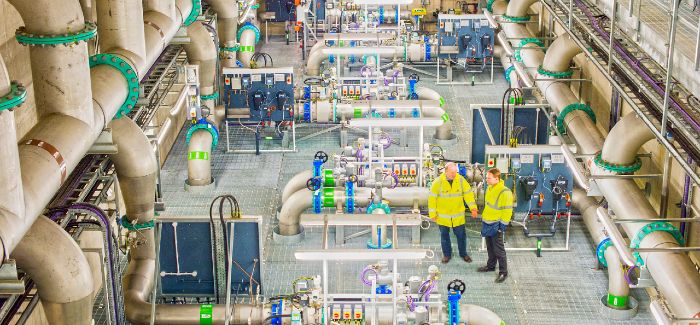 In mid-February 2020 Nick Ellins, then chief executive of Energy & Utility Skills, wrote that the UK utility sector "faces the tightest labour market and competition for talent on record in what is deemed a time of 'economic full employment' by HM Treasury."
By April 2020 the employment picture had begun to rapidly change as a consequence of COVID-19, with the number of people claiming unemployment benefit rising to 2.1 million. By May Secretary of State for Work and Pensions, Therese Coffey, told the BBC that the unemployment rate was likely "to increase significantly."
It is too early to say with certainty what this means for the utility sector. Although the labour market may ease, the well documented skills gap will remain; in 2019 it was estimated the sector would need to fill 221,000 roles in the next nine years. This all points to a continued need for training and expanding the skills of the utility sector's professionals.
The range of training required remains broad, with both new and traditional qualifications holding their value. Training for health and safety qualifications, for example, will remain evergreen in an industry dependent upon constructing and curating a large physical asset base. Pressures upon capital programmes means, however, that the already swelling ranks of utility professionals with asset management qualifications will be likely to grow further. The value of asset management skills is unprecedented as utilities focus, to an unparalleled degree, on enhancing the performance of existing infrastructure.
Human interaction valued
For the short to medium term, while social distancing remains important, distance and online learning will hold sway. The trend towards more online learning will gather pace. This does not, however, signal the demise of face-to-face learning. Social distancing will not last for ever, and the value of human interaction of the group setting is clearly still valued. More than 20 percent of those applying for undergraduate courses in 2020, according to the University and College Union, said they were willing to delay starting their courses if universities were reliant on online teaching.
So when you are assessing a training partner – either for yourself or in the case of a learning and development manager, your company – it is prudent to look for providers that can offer blended training with face-to-face and distance learning capabilities. Structure remains as important as format, so you should also seek a training provider well versed in supporting self-paced remote learning that can be readily integrated with other activities. As the Institute for Employment Studies' Learning & Development 2020 report observed, "Today's users regard self-selected, self-paced e-learning as an integrated work process, rather than something separate and specialised." Flexibility and the ability to accommodate multiple learning styles and intergenerational preferences is needed.
Real-time real-world experience
Real-time real-world experience is another thing to consider when looking for a personal development or corporate training provider. Many trainers will have, at some time, served in the field; developing and deploying the skills they go on to share when they join training companies.
Real-time real-world experience – the ability to go beyond the classroom – will only come from training providers who are also working at the sharp end, on projects for utility clients. Being able to channel learnings from live and contemporary projects into training programmes will provide an extra edge.
For Black & Veatch's training programmes the mechanism for this is twofold. Much of our training for the Institute of Asset Management (IAM) Foundation Award, is delivered by trainers who are also asset management consultants working for utility clients. What they learn from projects directly informs their training.
If not working on live projects themselves, trainers working for companies that also deliver utility engineering projects, can access their colleagues for insights into current best practises and trends in order to keep training relevant and up-to-the minute. This has proved valuable for health and safety training, such as CDM certification and NEBOSH Construction Certification.
Trainers from utility engineering companies will be those best placed to share with students an understanding of what clients really want, and an insider's view. Adjunct to this utilities will recognise that training by their engineering or asset management supply chain is coming from a trusted source.
Digital transformation
Utility clients are all looking to digital transformation – machine learning, artificial intelligence and augmented reality – to enhance asset performance. To keep in step with such advances, when considering a corporate training partner or personal development training, there may be value in looking for organisations that are experienced in applying these leading-edge technologies to utility projects. This is another way to find training grounded in real-time real-world experience.
In a matter of months COVID-19 has significantly altered the UK's employment landscape. While the longer-term effects are currently unclear the utility sector needs to retain a focus on building the skills base upon which it relies.