Shifting the dial on drinking water challenges
Ahead of WWT Drinking Water Quality Conference, Anglian Water's director of water services, Paul Valleley, provides the inside track on the challenges faced across the industry and his company's plans for tackling them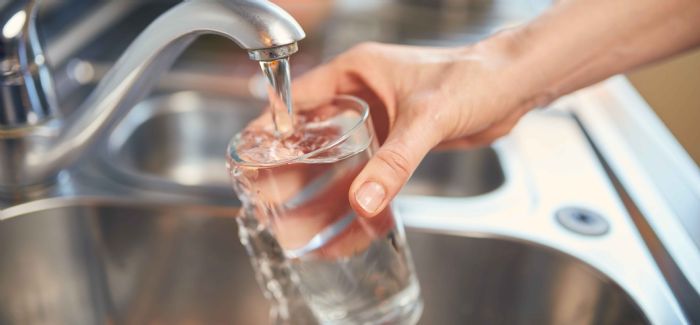 The WWT conference is a great example of how our industry comes together to share their experiences in key issues related to drinking water quality.
There are some important topics for discussion at the conference this year, such as funding priorities for AMP7, meeting new challenges in the Drinking Water Directive and tackling existing challenges like lead as well as exploring new developments and technologies in treatment processes.
Over the last AMP, we made the decision at Anglian to tackle some industry-wide water quality issues differently. To really shift the dial in dealing with the challenges of metaldehyde, nitrates and lead, we realised we needed a fresh approach, an approach which has been successful as we head towards a new business planning period.
Take metaldehyde, for example. Our Slug It Out programme of collaborative working, stakeholder engagement and taking a catchment-based approach via our team of catchment advisors has delivered us benefits in reducing metaldehyde in our reservoir tributaries by 97 per cent compared to the 2014 baseline.
This was a real step-change from previous AMPs where we used built solutions to tackle water quality issues. To cope with the water quality challenges we face in the next AMP period, we need to do lots more of this – take this learning from AMP6 and build on it for the next five years and beyond.
One of the big challenges we face across the water industry is lead compliance. We need to reduce our reliance on chemical dosing and remove lead pipes more effectively from our networks. I believe we need to translate the lessons we have learned from our journey with metaldehyde – and look outside of our industry to bring key stakeholders and the latest technology together to reduce the public health risk from lead.
The Anglian region is one of the driest in the UK, receiving a third less rainfall than the rest of the country. Planning so we can meet the demands of a growing population in an area which also feels the acute impacts of a changing climate is the biggest challenge we face as a water company.
Our Water Resources Management Plan outlines our plans for meeting these resource needs, through managing demand, tackling leakage but, most significantly from a quality point of view, a 500km new pipeline to move water from areas of surplus to those of deficit.
For a plan of this scale, there are significant water quality implications – mixing of waters, customer acceptability and ensuring compliance to name a few. By taking water from new and different sources, we will have to look at new technologies and instrumentation to help us both understand and manage these water quality risks.
Our customers' expectations are higher than ever, and rightly so. To ensure we continue to meet them, we'll be looking at new technologies in our network that can give us earlier indications of issues arising and learning from the fantastic work and progress our colleagues have made in the leakage arena.
It won't come as a surprise that the AMP7 settlement will be challenging across the board. This challenge means we will need to factor risk into our decision-making more than ever before – it might be scary, but it is also exciting and opens up many new possibilities.
In the future, we won't simply be able to invest our way into solving problems, but instead we can push boundaries by collaborating with different people and see what we can achieve when we combine companies, ideas and expertise outside of our traditional silos.
To hear more about Anglian Water's plans and how the industry as a whole is building resilience and enhancing water quality from source to tap, attend the WWT Drinking Water Quality Conference on 27 November: https://event.wwtonline.co.uk/drinking
This article originally appeared in the September issue of WWT