Securing the future of water in the UK
Smart meters are increasingly being called on to detect leaks and prevent water wastage, and their reliability depends on a secure, resilient fixed network.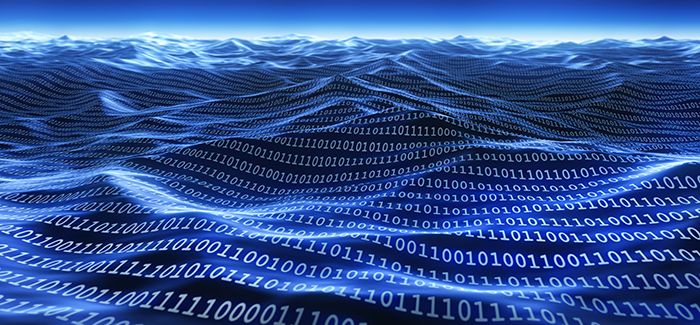 The World Bank has predicted that GDP growth rates could decline by six per cent due to water-related impacts on agriculture, health and incomes, with a loss of $4.50 trillion by 2050. This stems from the expectation that there will be a 40 per cent shortfall in global fresh-water resources by 2030.
Whilst population growth and the impact of climate change are adding to supply pressures, the biggest waste of resources remains water leakage. In England alone, 3.2 billion litres of water are being lost from leaking infrastructure every day, enough to fill 1,273 Olympic-sized swimming pools.
Despite the National Infrastructure Commission's recognition of smart water meters as an effective method to reduce both leakage and usage, and their growing presence in UK households, leakage figures have remained static. 
This is because many smart water meters lack critical technology that should underpin a smart meter programme – an always-on real-time network.
Rapid responses
Many water companies use the simplest type of smart (AMR) meters, which can automatically collect readings within a 10ft radius, over a short-range radio connection. Whilst some companies send out fitted vans, others have inventively attached reading technology to dustbin lorries. These, however, only capture data from around 75 per cent of the smart meters and only when the bins are collected. These weekly readings from AMR meters are considered out of date by the time they have entered the analysis system.
In contrast, the latest generation of fixed network smart meters (AMI meters) send hourly readings in near real time to the water provider, which can reduce leak detection to under two to three weeks. This rapid response time requires a network that can guarantee coverage and capacity. 
Data-driven decisions
Whilst water companies battle to tackle water wastage, there is a growing recognition that the onus is not just on the suppliers, but that responsibility also lies with consumers.
As smart meter networks continue to grow and generate vast amounts of data, smart meters are fast becoming integral tools for water providers seeking to increase consumer engagement. In fact, smart meter ownership has been shown to reduce consumption by 17 per cent. The two-way data exchange, supported by a private network, allows water companies to easily add additional sensors to the existing network. This provides an ever-increasing rich data set from which to derive actionable outcomes, and ultimately help customers to understand and act on their water usage.
Securing the network
This increased level of consumer data collection, teamed with the explosion of connected devices, has left data privacy a common concern amongst both customers and providers.
However, whilst data breaches are prevalent, cyber-attacks within the utility sector are of even greater concern. Given the immediate links to critical national infrastructure, the potential repercussions are significant. A data breach is concerning, but a loss of water could be catastrophic to both business and society.
Private fixed smart meter networks can help water providers to avoid the security issues associated with internet connectivity. By using a private licensed radio spectrum, fixed meter networks avoid sharing a spectrum with other applications – ultimately evading the susceptibility of online communication. Considering their status as a data-rich alluring target, it's vital that water providers secure their smart meter networks, or risk being compromised.   
Looking ahead
As the installation of smart water meters becomes more widespread, the industry will begin to look to other tools and technologies to improve resource management.
Currently only 23 per cent of European utility providers consider AI a high strategic priority, with 60 per cent preferring to take a follower approach. Clearly, the industry is waiting for business cases to build up. With the International Data Corporation estimating global spending on AI to double by 2022, these use cases are predicted to surge, and the water industry looks set to see the benefits.
With 300 million pieces of operational data collected per day, the water sector is an ideal candidate for a "big data optimisation makeover". However, the delivering on this depends on a fixed network's ability to quickly and reliably relay large amounts of data. A truly resilient network can provide a concrete surface for the addition of automated monitoring devices.
As awareness around the world's water scarcity crisis continues to rise, the argument for smart water meters has never been more persuasive. Behind the benefits of these devices must lie a resilient fixed network, for both short-term solutions and future applications.
By John Lilistone, director of water at Arqiva.