Scottish Water shares global ambition
WWT's first Water Scotland conference signalled the country's direction of a travel as a 'hydro nation', reports Natasha Wiseman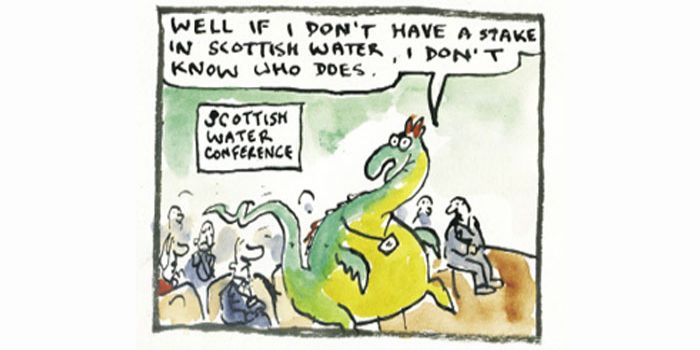 Speakers at WWT's inaugural Water Scotland 2012 conference, held in Edinburgh on 3 October, gave differing perspectives on how Scotland might develop as a 'hydro nation', the stated goal of the Scottish Government. Speaking on behalf of Scottish Water's chief executive Richard Ackroyd, the public utility's communications director, Chris Wallace, said that Scotland was "water rich" in global terms and asked "How do we extract value from that?"
He said that Scotland needed to be alert to the "water dependent industries of the future" and ask whether they can be attracted to Scotland. On Scottish Water's ambition to export its expertise, he said that the company was already working in Canada, Ireland, India and Qatar.
"We imagine a future where we have chosen pockets of expertise and technologies to export," he said.
This view was backed by Bob Irvine, the Scottish Government's deputy director of climate change & the water industry, who chaired the event. Irvine said that the forthcoming Water Resources Bill "sets the context for the Scottish Minister's ambition for a 'hydro nation'."
Anthony Cox, head of the Organisation for Cooperation & Economic Development (OECD)'s environment & economy integration division, put Scotland's ambitions in the context of a "green growth" agenda. However, "many other countries have similar ambition", he warned. "Scotland needs to stay on top of its game if it is to harness the opportunities this ambition offers."
Professor Pat Wouters of the UNESCO Centre for Water Law, Policy & Science said that the existence of the Centre at the University of Dundee meant that Scotland was well placed to "advance enhanced co-operation" on global water issues. She said that in line with the UN Charter, this could help maintain international peace and security by giving Scotland the role of "facilitating hydro-diplomacy." She also pointed to enhanced links with China as a similar centre is being set up there.
David Pirie, director of science and strategy for the Scottish Environmental Protection Agency warned that climate change and other environmental stresses meant Scotland might not be as water rich as it is sometimes perceived to be. "Balancing demands on the environment makes good business sense," Pirie said.
Water Scotland 2012 was sponsored by Veolia Water, Schneider Electric and Grontmij and attended by over 160 delegates.