Scottish Water cuts pump blockage costs
A new device designed to stop wastewater pumping stations (WwPS) being blocked as a result of ragging is paying dividends at a test site for Scottish Water, says company spokesman William Ancell, and the utility plans to roll it out.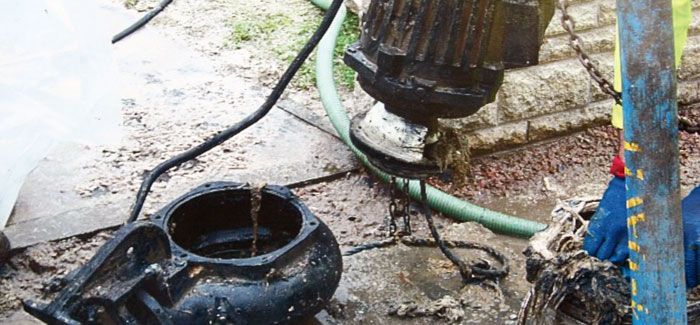 Blocked pumps are a particular problem for Scottish Water at small pumping stations
Despite the advances in wastewater pump designs and their ability to pass rags without blockages, the number of pump blockages has remained problematic, especially in small stations where the pumps are less able to deal with excessive amounts of ragging.
The majority of Scottish Water's WwPS sites are small; 80% have pump motors rated less than 7.5kW, but the majority of call outs to deal with blockages are associated with these small sites. A significant amount of resource is therefore dedicated to dealing with pump blockages, usually on a reactive basis.
To reduce the reactive workload, a very low cost solution – one that could be easily retrofitted into existing control panels – was required.
Graeme Moore, senior project manager, Scottish Water, says: "A discussion with one of our contractors, IDS, revealed a potential solution through a product that they had been developing called the Deragger II. Rosspoint WwPS was the ideal pumping station to test the Deragger II, as five call outs a week to unblock the pumps was not unusual. 
"The main problem at Rosspoint wasn't just rags – a large amount of what looked like glass wool or loft insulation was affecting the station. A campaign of educating local businesses and builders didn't identify the source of the problem.
"After a week, an effective control regime for the Deragger II was established. Two months of trouble free operation have shown that applied correctly it can be an effective tool." 
The return on investment at Rosspoint will be measured in weeks, which makes the Deragger II a truly low cost solution to pump blockages on small WwPS.
Graham McIvor of IDS said: "IDS have developed a product which provides a unique solution to one of the most unpleasant tasks to be undertaken by Operations.
"This product will help Scottish Water avoid pollution incidents, use energy more efficiently and reduce unnecessary expenditure which ultimately will provide a better service to the Scottish people.
"As a multiple framework supplier to Scottish Water, IDS believe that we are expected to provide innovative solutions to the water industry and we are delighted to be working in partnership with Scottish Water, as it gives us the opportunity to flex our innovative muscle and, looking to the future, to provide a range of powerful, low cost solutions."
McIvor adds: "The unit also gives us the advantages of more efficient pumping, as the pumps no longer operate while partially blocked, for example, the nominal running current at Rosspoint is now approx 15% less than previous readings.  
"However the big savings we have seen are from the reduction in call outs and the reduction in out-of-hours working associated with reactive work associated with WwPS blockages – all of which allows maintenance teams to focus on planned work during core working hours."
Other advantages will be a reduction in pollution events and the ability to auto reset the controls in the WwPS to reduce the number of 'press and go' visits. Scottish Water is currently in the process of identifying further sites where this solution can be applied.
It may not suit all pumping stations, due to the variety in configurations, but where it can be applied it may bring significant cost savings.