Scotland braced for legal battles
Lack of privatisation has generally resulted in less controversy surrounding Scottish water industry projects. But as Murray Shaw explains, legal developments could result in significant changes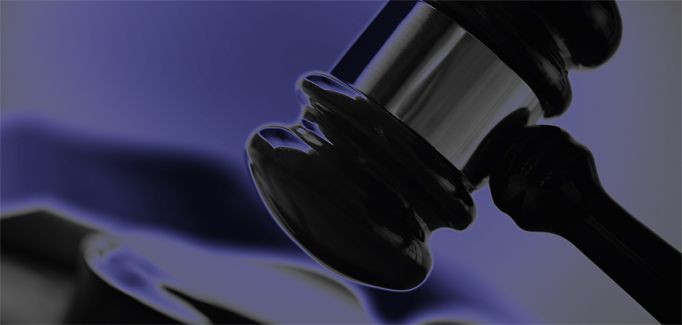 The lack of privatisation in the Scottish water industry has meant projects in the country have generally been met with less controversy than those of its privatised counterparts in England and Wales. However, it is not all plain sailing as it does have to undertake significant capital works and the siting of these can lead to controversy.
In 2003, a significant new water treatment plant was criticised as a result of location being just outside the residential suburb of Milngavie. Planning was blocked on first application due to protests by concerned locals. The scheme was finally accepted once the plans had been revised, but some argue that this was because the protesters could no longer afford to pursue their objections.
Let us look at the legal developments now emerging in Scotland, that could have allowed the fight to continue, bringing Scotland into line with the rest of the UK.
Protective Expenses Orders (PEOs) or Protective Costs Orders cap the financial liability of those involved in court cases, allowing a wider demographic of people to mount challenges as they know from the outset the maximum they will spend on legal costs.
While relatively new in Scotland, PEOs have been available in England since the case of R (Cornerhouse Research) v The Secretary of State for Trade & Industry 2005 1 WLR 2600, which set out five criteria to be satisfied in order for a PEO to be granted:
• The issues raised are of general public importance
• The public interest requires those issues to be investigated
• The applicant has no private interest in the outcome of the case
• A PEO is fair on the basis of the likely costs and the financial resources of both parties
• Without a PEO it's likely the applicant would discontinue proceedings
While the first case to consider PEOs in Scotland was McArthur v Lord Advocate 2006 SLT 170, the first to actually award a PEO was McGinty v Scottish Ministers [2011] CSOH 5. In this latter case, the challenge was against the "improper" identification of Hunterson as a location for a new power station, and the court fixed McGinty's costs liability at £30,000, while also limiting his recovery should he be successful.
It should be noted that PEOs can't be applied after the fact as someone found when they was successful in gaining a PEO for their Supreme Court appeal in challenging the Fife Structure Plan. The person was already liable for £150,000 costs from earlier proceedings but these could not be retrospectively capped.
Questions have also arisen over whether courts should consider liability objectively, on what the costs are likely to be, or subjectively, based on the applicant's circumstances. For example, in McGinty the £30,000 cap was considered particularly high as he was on Job Seeker's Allowance at the time of application.
Another weapon in the challengers' arsenal is the Convention on Access to Information, Public Participation, Decision Making and Access to Justice in Environmental Matters 1998 (Aarhus). This establishes three key rights of the public in respect to the environment:
• Access to environmental information held by public authorities
• Public participation in decision making
• Access to justice – a meaningful right to review decisions made without reference to the first two rights or environmental law in general
Article 9(4) of Aarhus states access to justice shouldn't be prohibitively expensive, and PEOs go some way to satisfying this. It has been suggested that more needs to be done to safeguard the finances of those looking to make challenges on environmental grounds, and as a result the UK, responsible for Scotland, is under threat of infraction proceedings.
When mounting a challenge to a planning application the House of Lords case of D & J Nicholl v Dundee Harbour Trustees 1915 stated the challenger must have the title and interest to do so. This was followed in the 2010 case of Forbes v Aberdeenshire Council & Trump International Golf Links [2010] CSOH 1 where Mrs Forbes was not objecting to the principle permission but one concerned with detail.
In the case, she referenced correspondence from the Royal Society for the Protection of Birds, but it was unclear why she shared their concerns. A debate on title, interest and Aarhaus resulted, but Mrs Forbes' interest was found lacking and she did not have the standing to bring the case. The Supreme Court significantly revised the logic for the Forbes decision in AXA General Insurance & Others v HM Advocate 2011 SLT 1061 laying down a looser test to determine whether or not a party looking for 'supervisory' jurisdiction from the court has sufficient interest, namely does the party:
• Show it's directly affected in some way by the legislation it's challenging
• Is acting in the public interest, so no personal interest is required
Axa also reiterated that environmental cases require no private interest, but there must be a genuine interest and a demonstrable and sufficient knowledge, qualifying them to act in a "representative capacity".
As the legislative landscape continues to change, Scotland is likely to see more challenges to its projects including potentially water projects.
This is something the likes of Scottish Water needs to be aware of, as it is said to have plans to invest very significant sums in projects over the next few years. In addition, there are a number of parties looking to construct new hydro schemes that may result in controversy. Equally, significant new business and residential developments will bring the need for new water infrastructure, which may in itself raise issues. For developers the legislative changes are likely to mean one thing, escalating costs as projects are held up.