Revolutionising infrastructure
Gavin Stonard, engineering director at nmcn, examines whether standardisation is the solution to digital transformation in water construction.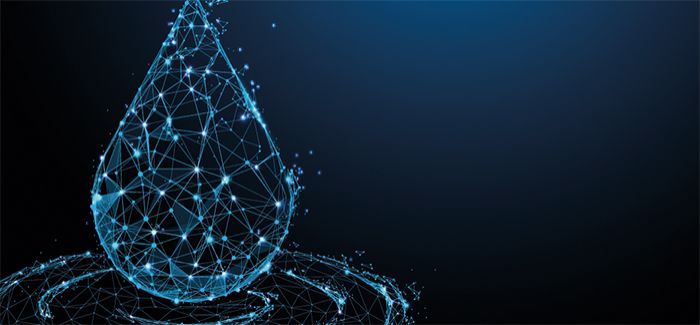 As an industry, the water sector is no stranger to digital technologies. Digital sensor and control tech has transformed many operations in recent years and across privatised water suppliers there is no shortage of innovation.
However, does that same appetite for innovation still apply when it comes to the construction of water infrastructure? Put simply the answer should be yes. And we're certainly seeing water suppliers looking for new digital innovations and off-site build in both major and minor construction works.
But a key barrier we're seeing time and time again is a lack of standardisation across the industry as different suppliers look for different innovations.
In theory this is all well and good of course as different approaches will inevitably lead to new developments which will drive the industry forward. However, what this often results in, certainly from a construction perspective, is each individual supplier looking to their construction partners for their own brand of innovation. The cumulative result of this is that things don't move forward for the whole industry at the same time which of course makes it more difficult for anyone to benefit from the efficiencies afforded by new ways of working.
The off-site revolution
This is something which has become particularly prevalent in the rise of off-site construction for water infrastructure. Often the very nature of the water industry means that construction sites are remote and fraught with accessibility challenges, lending itself perfectly to the off-site approach.
A controlled environment which enables full testing and dosing units for example to be assembled in full in a factory setting and then 'plugged-in' on site offers benefits in terms of both safety and efficiency. However, those efficiency savings remain somewhat hampered by a lack of standardisation between suppliers. Increasing standardisation across different organisations can only boost these efficiencies further. 
The road to digital transformation
As with off-site build the potential for the water industry when it comes to digital construction is huge. By implementing digital innovations right from the build stage, water suppliers can ensure that assets remain at their peak performance throughout their lifecycle. In an industry where security and effectiveness for processing infrastructure can mean the difference between a clean or contaminated water supply, ensuring assets perform adequately throughout their lifecycle is essential. Implementing digital construction approaches means performance can be monitored remotely and assets regularly serviced or replaced as they come to the end of their effective life.
The stumbling blocks
So, if the benefits are so clear why is water construction not universally embracing new construction methods and technologies? The answer is not a simple one. The construction industry as a whole is one which has long since struggled with a fear for change and this is no different in water construction. While there is a great deal of appetite for off-site build and digital construction from both contractors and clients alike, there remains a culture of doing as we always did.
That lack of confidence in change is not helped by the shortage of standardisation in water infrastructure construction across providers.
The major barrier we face to increase standardisation and digital transformation is without doubt a lack of leadership in a privatised industry. Other construction sectors often have strict targets to meet set by government departments which act as a catalyst for change, but without these defined and measured targets in water we risk being left behind. The onus then is on us – as construction contractors and water suppliers - to drive that change and to do that we must lead ourselves through something of a culture change.
Right now our industry is on the cusp of revolution as two transformational concepts, off-site build and digital construction methods, come together. Without doubt, progressing either of these two technological trends into mainstream water construction projects will have huge organisational benefits. However, we believe that by combining them, contractors and suppliers have the power to transform not only their own businesses, but water infrastructure in its entirety.