Reporting damages: The state of the industry
Richard Broome, managing director at LSBUD looks at the consequences of not reporting damages and looks at why regulating this is becoming a necessity.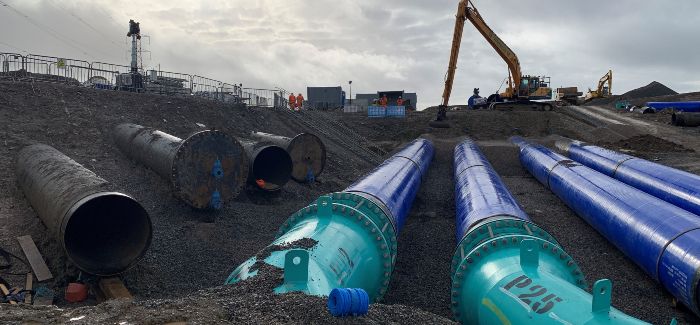 The implications of hitting an underground pipe or cable whilst digging are significant, both from an organisational and personal perspective. For a business, it can be financially and reputationally damaging, whilst for the person involved it can have substantial and long-lasting effects. Therefore, it is vital that everyone within the safe digging industry continuously looks for areas of improvement, and becomes more accepting when it comes to the sharing of data.
Lack of reporting
There are still many utility network operators and contractors that are not sharing the data on their damages, whether caused by third parties or their own teams. The two primary reasons for this are that they either don't record it well enough or that they don't see the value in sharing it.
There is significant inconsistency in appreciating the role their data can play in protecting themselves and others in the future. Also, some are aware they don't 'need' to share this information, so they simply don't. Whilst for others, the process of reporting is perceived to make the information public, which creates worry about the internal and external criticism they might receive.
However, if we don't report our damages properly internally and crucially as an industry, how do we know if we are improving? The short answer is, we don't. There is a Peter Drucker quote that says, 'what gets measured, gets managed'. I think this is very apt in this situation. If any stakeholder continue to bury their heads in the sand, things won't change, and improvements won't happen. So, perhaps it is time that reporting was insisted on.
Managed and measured
Utility networks in so many ways are leading the charge for safety. Indeed, in the UK we have reached a 'tipping point' when it comes to people searching before digging, with three million searches coming through our portal last year alone.
Many of the searches are being done by the utility companies themselves, with telecoms operators and their contractors completing 911,455 searches (32% of all searches in 2019), whilst water companies performed 592,126 (21% of total requests). We're capturing, analysing and sharing that data - through our annual Digging Up Britain Report – for the benefit of all asset owners.
However, there are still some people who don't search before they dig, and a few of these are inevitably striking assets.  But the reporting of such strikes isn't being consistently recorded across the utility sector. This makes no sense and must change.
For me, if damages are not being effectively reported, it means we don't have 100 percent clarity on what is going on, whether this is on a sector by sector basis, or regionally. There is some vital information missing that can help us be better in the present, futureproof our networks and keep our people safer moving forward.
The data that asset owners can provide by reporting damage to their network is not just limited to the 'what' has been hit, but also 'how' the pipe was hit, 'where' it is located and 'when' the damage occurred. All of this is crucial in forming a more rounded analysis of the situation. However, the most important piece of data that reporting provides is 'why' the event happened. If the cause is known, solutions and measures can be put in place to minimise or eradicate it further down the line, not just for the utility network or contractor in question, but for all asset owners.
In practice
As part of our most recent Digging Up Britain report, we took a detailed look at 2018 damage reporting supplied to us by USAG, and the findings are not only interesting, but they show just how vital this kind of specific data is. For instance, through looking at their data we learned:
There is a peak of strike activity during summer months, with July being the highest-volume month
November through to February see 40 percent fewer strikes likely in part due to shorter daylight hours and poorer weather but there seems to be a significantly bigger 'gap' between the works undertaken and the damages reported so will be a future area for investigation.
Tuesday is the most likely day for pipes or cables to be hit, closely followed by Wednesday
The most reported strikes take place in the morning, usually between 10:00 and 12:00. There were also significant spikes after a 'typical' lunchtime, between 12:00 and 14:00
The leading cause of asset strikes is inadequate assessment of works, making up 35 percent of all incidents
Problems with plans, including accuracy in particular, were also a leading cause
These insights are valuable, but they are based on limited data, because not everyone is reporting strikes. The more data provided on why asset strikes occur, the more trends and patterns that emerge, highlighting areas that can be worked on. Does there need to be more consumer education surrounding safe digging? Do asset owners need to provide more help to contractors when working around their networks? Are there certain locations that facilitate more strikes? Is there a particular type of work that is causing more damage than others? All of these questions could be answered more thoroughly, and with a lot more certainty, if we had more data to work from.
In my opinion, by refusing to report damages, all stakeholders are holding the industry back, spending money repairing damaged assets, as well as risking lives, that could be used on positive improvements for consumers and the general public. So, what needs to be done?
Next steps
Historically, the government has taken a position that the industry should drive best practice. It has resisted forcing new behaviours, believing it's better to focus more on removing red tape than creating the law. Whilst that is working in certain areas, in some it hasn't wholeheartedly responded. Reporting is patchy. I think now the time has come for a higher power to start holding people to account, ensuring change happens.
Indeed, if I could speak directly to the government or influence a Governing body, the only thing I would say they 'have' to do is put regulations in place around reporting damages. Not only would this allow everyone to take stock of the industry as it stands, but it would show areas where improvements can be made, and show how we can work more efficiently to make the future of the industry safer and more cost effective.
Without this information, we are guessing to a certain extent, and when people's lives and the health of the UK's underground networks are in the balance this is simply not good enough.
The UK's network operators are the nation's custodians, and should be using their power and information for good. By taking a more open and collaborative approach with their data, and by reporting damages to their networks, either by choice or by force, the safe digging industry would be better prepared, better equipped and safer than ever. We'd also have a consistently working infrastructure network less vulnerable to strikes. Reporting is the right thing to do, and the rest of the industry is relying on us all to do our bit.