Refining water quality management
As part of our Utility of the Future campaign, Nadine Buddoo looks at why maintaining water quality is a fundamental challenge for utilities as they seek to achieve ambitious regulatory objectives and meet consumer confidence.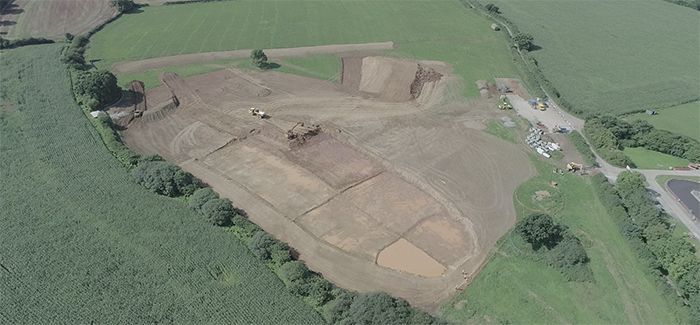 Utility Week Live
Working alongside our sister brands Utility Week and Network, WWT is running a year-long Utility of the Future campaign, which focuses on how companies can face up to the major tests they face on climate change, customers, regulation, technology and business models & skills. To achieve their targets, water companies will not only have to adopt new ideas and innovative technologies but to collaborate to identify solutions that can help the whole sector find the best route forward. This campaign will be brought to life at Utility Week Live in Birmingham from 19-20 May 2020. Visit www.utilityweeklive.co.uk
With increasing pressures from a growing population, climate change and environmental concerns, water companies are embracing innovation and new technologies in a bid to future-proof their networks and ensure the quality of drinking water and wastewater.
Water quality management is fraught with complex processes that require careful control throughout the supply system. In recent years, various high-profile water quality incidents in the UK and US have underlined the need to manage water quality risks through strategic planning and critical investment.
Engineering consultant Atkins is supporting a number of its clients in undertaking significant changes to their drinking water supply systems. "We specialise in water quality and ensure that it's 'front and centre' when making changes to water supplies, as new or alternative sources destined for drinking water production can contain contaminants from agricultural, municipal or industrial discharges," explains Hugh Thomas, chief engineer, Atkins.
A comprehensive approach to water safety planning – based on the hazard analysis and critical control points (HACCP) technique – is crucial and establishes control points and measures throughout the supply system.
"Undertaking a risk-based approach is essential as the first part of a water safety plan," adds Thomas. "Water quality data for new sources may not be available, therefore experience and judgement is needed together with modelling and other predictive methods."
According to Thomas, Atkins' experience in water treatment and process safety helps clients establish the best value balance of cost and risk. The company is also driving innovation to support clients' water quality strategies, including the use of digital tools to optimise performance and efficiency, water quality modelling to predict future conditions, and water chemistry analytical tools to understand the risks associated with new, changing and blending different sources.
Real-world solutions
Severn Trent's Birmingham Resilience Project is a high-profile example of a major source water change. Atkins has been working closely with the company to manage water quality during this periodic change of source water to over one million customers. "We recognised the value of existing water safety plans in managing water quality risks at each key stage – source water, treatment and distribution – and developed a Water Quality Management Plan as a live document to identify and mitigate risks throughout the programme," says Thomas.
During the project, significant risks have included emerging pesticides, nitrate, customer acceptability of hard water and corrosion by-products from the distribution network. Control measures have been identified to manage each of these risks, with an updated water safety plan for the alternative supply. 
Atkins has also worked with Wessex Water as part of a major investment into its water supply, providing increased resilience to customers. As part of the investment, improved monitoring and automated control of new trunk mains between Dorset and Wiltshire has yielded energy savings, as well as facilitating "conditioning".
"Conditioning is a technique developed at Sheffield University that manages the risk of discoloured water by controlled increases in flow and shear stress at the pipe wall. It could not be performed without accurate real-time flow and turbidity data," explains Thomas.
The development of the water supply grid allows water to be moved from areas with surplus water to other areas which are deficient. This improves flows in some rivers and protects their ecology, as well as improving resilience and securing a reliable, constant supply of water.
As part of the project, the Optimiser – a closed-loop control system – has been implemented to allow Wessex Water to respond more effectively to incidents and ensure supplies can be maintained in the event of water treatment plant failures.
Environmental concerns
As well as improving resilience across its network, Wessex Water is demonstrating a commitment to protecting the environment while delivering water quality benefits.  Construction is currently underway at one of the company's water recycling centres in South Gloucestershire to develop a wetland at the site. The project at the Cromhall water recycling centre aims to deliver a more sustainable treatment method for effluent, replacing the traditional ferric dosing process.
Wessex Water's director of environmental strategy, Ruth Barden, says: "Our wetland development at Cromhall water recycling centre is designed to be a completely natural phosphorus removal process, as opposed to the traditional ferric dosing method.
"Instead of using chemicals and excess energy, the lakes we're constructing will become a natural habitat for wildlife. We have planted tens of thousands of native wetland plants to enable the natural phosphorus removal processes to occur, improving the quality of the final effluent."
The project demonstrates a more holistic approach to water treatment and reducing the impact on the wider environment. Barden adds: "Our ambition with the project is to not only provide a more sustainable and resilient treatment method to deliver water quality benefits, but also to improve the ecology in the area and amenity for the local community."
Digital tools
Northumbrian Water is similarly taking a more holistic approach to water quality and is collaborating with stakeholders to drive innovation across the business. As part of this, the company is looking at the role digitalisation can play in the refinement of water management processes.
"We work in an open innovation environment, sharing our challenges with suppliers and working with academia on longer term projects," says Alan Brown, head of water quality at Northumbrian Water. "We're using digitalisation to better understand the journey of a drop of water better, from catchment through to the customer tap and this involves better use of data to make proactive choices on how we manage our water assets and the flow of water through them."
 This focus on collaboration was illustrated at the company's Innovation Festival in June this year, which included a three-day data hack focused on water quality. "We used data insights and visualisation, to see how different mixes of water from different sources (blends) could influence both the number of customer contacts, and the performance of the customer tap, especially in relation to things like metals," explains Brown.
 "Following this, we've taken forward a number of different ideas from key stakeholders who joined the hack, one of which is a predictive model that identifies how changing the percentage of water supplied from different water treatment works into a given supply area, can impact on customer contacts."
In addition, Northumbrian Water is now working with a digital partner, who is developing a predictive model to understand how both burst water mains and preventative maintenance on the water network can influence water quality. Brown adds: "We want these models to enable us to make better operational decisions to proactively manage the risk to water quality and make the customer experience even better."
The team also looked at how digital twin technology could benefit water quality at the Innovate East event in September, in partnership with Anglian Water. "During the three-day sprint, we explored the introduction of sensors to model asset deterioration, which would give us better information about when to intervene on an asset and repair it, before any failure occurs," says Brown.
Predictive monitoring
Developing smarter water networks is not a new concept, but the pace of change has undoubtedly increased in recent years. While continuous monitoring of flow and pressure is well established, continuous water quality monitoring is catching up. "Water treatment plants have been designed and operated with automatic real-time control for a long time, but the upstream and downstream systems less so," explains Thomas. "We're at a turning point in the way that water quality is managed in the distribution network."
Looking ahead, Thomas believes companies will continue to be less reliant on spot sampling and customer feedback, with increased focus on network-based sensors. And as the sector moves towards smart solutions, the 'digital twin' approach could provide exciting opportunities for water networks.
"Our digital engineering and asset management in a BIM compliant, 3D environment provides the foundation for a digital twin," says Thomas. "[We are] supporting our clients' move to higher levels so that the benefits can be realised."
As the industry moves towards smarter networks, data streams can be utilised for real-time insight to help water companies increase operational efficiencies and reduce risk. With digital tools like sensors maturing rapidly while costs are decreasing, delivering quality data is inextricably linked to delivering water quality.