Reducing the environmental impacts of rapid infrastructure expansion
As the UK starts to manoeuvre out of the Covid-19 pandemic, it's no secret that the government will need to kickstart an economic recovery. Here, Kristian Downs, international business manager at Siltbuster, discusses the need for infrastructure spending and looks at the important role environmental protection has to play within this.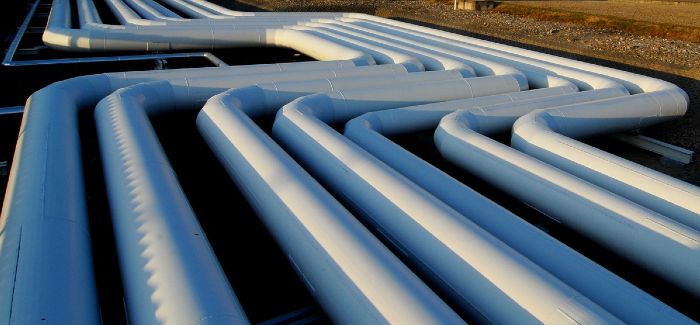 The past year has been hugely challenging for everyone, but there is hope on the horizon. Vaccinations for Covid-19 are being rolled out and we are seemingly on the path to some form of normality. When this arrives, the UK government, and indeed others around the world, will immediately shift their focus to repairing the economic damage caused by this pandemic.
The one, universal response to boosting the economy in the aftermath of this unique crisis appears to be investment in large scale infrastructure. This will not only facilitate a sustainable economic recovery, but it will also provide long term national benefits. So, why is this the best course of action? 
Build Back Better
With global rescue and support packages collectively amounting to trillions of dollars, there is a clear intention from governments to stimulate and incentivise large scale infrastructure schemes.
This recovery will be delivered in the form of roads, tunnelling and rail schemes for improved transportation, as well as the maintenance and upgrading of schools and hospitals for the betterment of national education and health. We will also see investment into the renewable energy sectors, plus the continued backing of low carbon electricity production through large scale nuclear projects.
The UK government's 'Build Back Better' campaign has already set aside £640 million to be spent on such ventures in the next five years. This investment will be swiftly supported and delivered by the new infrastructure taskforce, 'Project Speed', headed up by the Chancellor.
At the heart of this British movement is 'HS2'. The project, which will take place over various phases, is creating more than 20,000 jobs. But the UK isn't alone in such spending; countries across the world are looking to encourage economic recovery through infrastructure spending. For example, consider the Belgrade metro project in Serbia, which will see 40km of new track and 43 stations being constructed to reduce road congestion, at a cost of €4.4 billion.
Environmental thinking
However, while it is understandable that we're keen to bounce back as quickly as possible from the effects of Covid-19, we can't do so without thinking about the environment.
With major infrastructure schemes requiring large amounts of vegetation removal, earthwork movements, excavations and concrete pours, the potential for environmental harm, particularly from waterborne contamination, has never been higher.
This coupled with the immense scale and extensive duration of such projects means that inordinate amounts of contaminated waters have the potential to be uncontrollably released offsite and into the natural environment, perhaps over a sustained period of time. This would cause irreversible damage to local ecosystems.  
The stark reality is that construction sites can present the ideal conditions for waterborne pollution to arise, with mineral fractions from exposed soil and cementitious water threatening to fatally harm both fauna and flora.
If insoluble suspended material reaches the watercourse it can block the gills of fish effectively causing suffocation. Also, cementitious waters generated from the cleaning of mixing drums, chutes and other concreting equipment, can prevent aquatic organisations from disposing of metabolic wastes and have the potential to induce deadly 'pH shocks'.
This is because such waters are highly alkaline, adopting a pH of between 12 and 13 - the same as domestic oven cleaner and bleach. This is a far cry from the circa pH 7 neutral conditions that most inland aquatic organisms are akin to operating within.  
As a result of the pH scale being logarithmic in nature, the problem of cementitious waters cannot practically, or feasibly be solved from dilution alone. As an example, in order to sufficiently dilute just a single 1m3 of pH12 waters to pH7, it would take 40 Olympic sized swimming pools. Implausible.  
All too culturally relevant – we now have an 'invisible pollutant' to tackle head on, in order to protect our natural environment. Lets not swap one hidden danger for another.
The solution
If a 'water pollution event' takes place, those directly responsible will be liable for financial repercussions, dependent on the severity of the event and their accountability. Indeed, UK legislation takes into account the responsible organisation's annual turnover before issuing a final judicial sentence.
This is all preventable, as long as organisations adopt a transparent and collaborative approach, allowing for contractors and environmental experts to identify pollution risks at the planning stage of projects, implementing proactive defensive measures to prevent an 'event' and to protect vulnerable receptors.
By carefully reviewing existing geological ground investigation reports and site plans, effective water management strategies can be implemented in a cost-effective way.
However, it is only through a co-operative, pre-emptive approach, and not the reactive response of old, that will ensure we awake to a post-Covid world where our rivers and environment have not suffered in the name of an economic recovery, and that contractors have the knowledge, skillset and tools available to actively prevent pollution, prosecution and fines.