Ready for resilience: Overcoming challenges on the BRP
Working collaboratively with Severn Trent Water, independent infrastructure specialist Barhale has overcome some significant challenges as it makes progress on delivering a new cross-country pipeline and pumping station for the Birmingham Resilience Project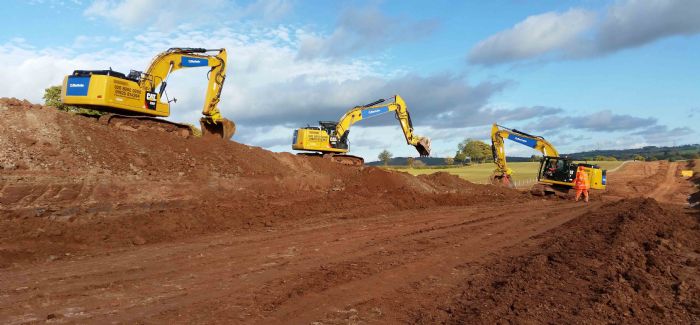 PRISON SERVICE
With over 200 operatives required on the project, Barhale has made use of a programme to employ prisoners.
"Recognising the fact there's a shortage, we had to look for alternative sources of labour supply," Sidaway says. "These guys are low-risk prisoners and they've gone through a very rigorous quality assurance process from the agency that goes into the prison and provides them with the training. The risk assessment process is quite onerous.
"The workers are generally those entering the final 12 months of their sentences at open prisons. Barhale informs the agency as to its work requirements ahead of time and the prisoners are then given targeted training so that they are fully prepared for the tasks.
"These guys were good, and we took some of them on the books directly as a result. It's a great programme as it gives them a leg up back into society. We still engage with some of them in London and some of the guys are still on the Birmingham Resilience Project. It's been a definite success."
The Elan Valley Aqueduct (EVA) has proved a reliable source of drinking water for the people of Birmingham, transporting water 72 miles from the Elan Valley reservoirs in Mid Wales to Frankley reservoir in the Midlands since 1904.
However, after over 100 years of use, the EVA now requires extended maintenance to keep it in service and so a back-up supply is needed to keep water flowing to the city when repairs are carried out to the EVA. To make water supplies to Birmingham secure, the £300 million Birmingham Resilience Project (BRP) is a key element of its AMP6 capital programme: it will create a new, truly resilient water supply to over a million customers, including a new back-up source.
As a central part of the BRP, Barhale is Severn Trent's principle contractor and designer on the project to deliver a 26km, 1,067mm diameter steel pipeline and pumping station. The pipeline will run from a new intake from the banks of the River Severn at Lickhill to Frankley Water Treatment Works and provide part of the new back-up supply, which will be used for up to six weeks each year while planned maintenance and repairs are carried out on the EVA, or in the event of an emergency.
"Severn Trent needs to provide a resilient supply to Birmingham and that's what our collaborative team is doing," Barhale senior project manager Dave Sidaway says. "Frankley Water Treatment Works is served by the gravity aqueduct from Wales' Elan Valley, which is over 100 years old and so requires ongoing maintenance. Currently, the EVA can only be taken out of commission for two five-day periods each calendar year, which doesn't leave much room for works to take place."
Work is nearly complete on installing the pipeline but the project, which got underway in September 2016, has presented some substantial challenges. For example, the pipeline passes through property belonging to 110 private landowners, risking significant delays, but a proactive approach – with Barhale's agricultural liaison officer and Severn Trent's land agents working together with landowners – has proven effective.
Sidaway says: "We've obviously had to carefully manage key stakeholders along the project, which the team have navigated successfully, but over the course of more than two years, with over 100 land owners to manage, we've not had any major problems. It's all gone really well.
"The team has made efforts to keep the public on side. Working closely with Severn Trent's dedicated community team, we have helped to ensure customers are aware and updated of the work being carried out around the area and how it may affect them.
"We have participated in many residents and community meetings, hosted several site visits so residents can come along and see the work and engaged a dedicated traffic management officer to help with the smooth running of road crossing and site access.
"A lot of the project is rural, but we've still had an impact on members of the public both visually and in terms of disruption. For example, there are over 30 road crossings, although wherever possible these have been tunnelled to prevent any road closure. Also, in some areas our work is close to gardens and properties. During the long hot summer there was a particular challenge of dust and to resolve this we used non-potable water to regularly damp down dust areas."
Managing winter working is key to the BRP, as it crosses over a large stretch of land. The team has worked to manage this carefully by identifying suitable working locations that are free draining areas, thus mitigating risk by enabling work without detrimental damage to the sub-structures of the soil.
With so much of the route passing through open land, 22.5km of the pipeline has been installed using open-cut techniques; the remainder, which involved passing under the M5, railway lines, roads, a canal and a river, required trenchless methods.
"Some of the installation was completed using a closed-face slurry tunnelling machine, while some used an open-faced Akkerman machine," Sidaway says. "We've utilised an open-faced digger shield machine and a rock-boring machine to cross under eight high-pressure gas mains."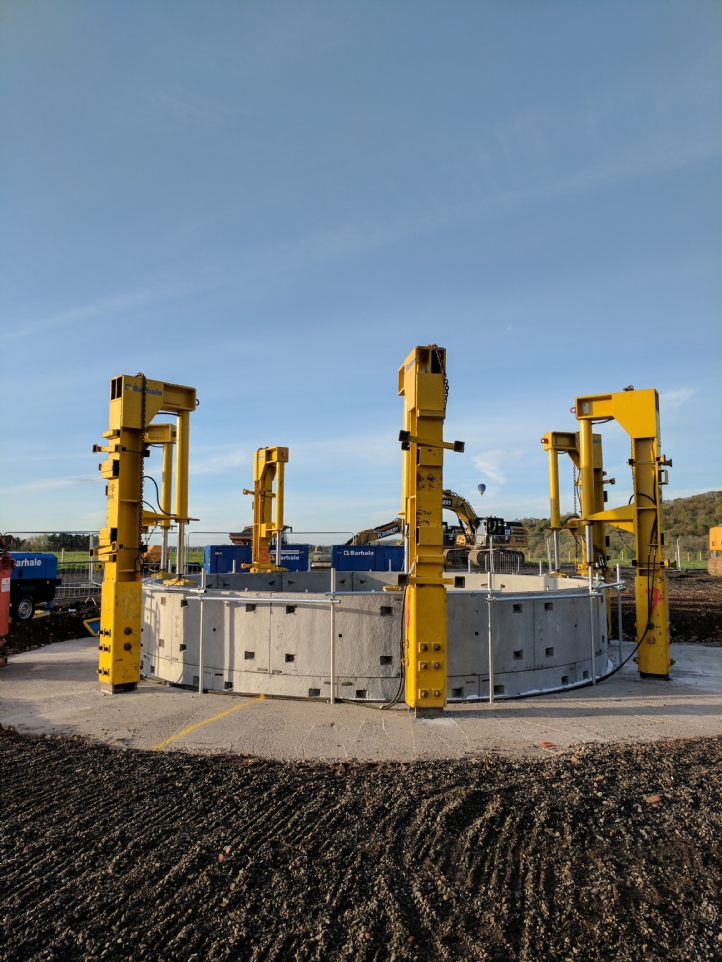 The process of delivering the new Lickhill Pumping Station has proved particularly complicated. One of those challenges was topography of the land, and the need to accommodate a change of location and enable flows to approach the pumping station wet well at the right angle. The issue was resolved by constructing a curved tunnel.
"We'd built a scale model of the pumping station prior to the change of location and that indicated that, to avoid cavitation and vortexing of these £1.5 million pumps, the line of the tunnel needed to be zero degrees to the line of the pumps," Sidaway says. "Moving the pumping station downhill meant a 16-degree deviation, so rather than remodelling it to prove cavitation and vortexing wasn't a problem, we took the decision to drive a curved tunnel. Using a Herrenknecht machine, we were successful – perfect on line and level, both entry and exit."
Barhale is currently constructing the pumping station and intake structure, and will soon begin hydrostatically testing the pipeline up to max pressures of 33 bar, with the project due to be fully commissioned in February 2020.
"It has been a challenging project," Sidaway says. "There have been some complications, but it's on time and on programme, meaning Severn Trent will be able to deliver a more resilient water supply to Birmingham, and continue the necessary upkeep on the EVA for years to come."
This article originally appeared in the November issue of WET News