Reaching net carbon zero
In summer 2019, the water industry committed to reach net carbon zero by 2030. This is a very ambitious aim and demonstrates a high level of agreement across the water and waste companies on ambition and direction. As part of WWT's Journey to Net Zero content series, Howard Perry - energy manager at Severn Trent - looks at the sector's journey so far.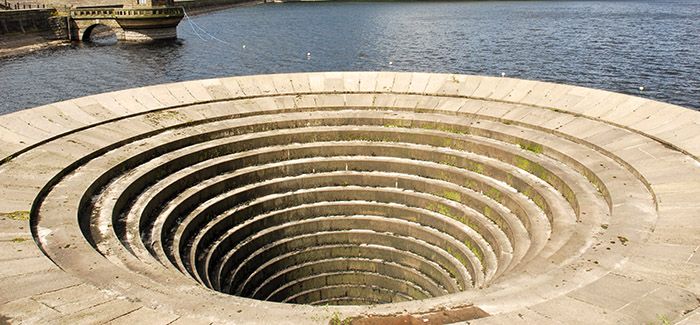 WWT Journey to Net Zero
With water companies now committed to deliver net zero carbon by 2030, water industry professionals will be revisiting every aspect of their businesses - from fleets to energy providers, and treatment processes to pumping systems - as they seek to drive down operational emissions and develop sustainable net zero operations.
Water & Wastewater Treatment (WWT), the UK's leading water media brand, will be tracking the strategic, operational and technical solutions to these urgent challenges in 'Journey to Net Zero', an exclusive series of specialist events and exclusive content.
A few other organisations like Sky and the Church of England have followed suit with similar 2030 aims, but it is hard to imagine companies in many other large sectors coming together to agree on such a bold aim.
Several water companies have gone even further with their individual commitments on climate change. For example, Severn Trent recently committed to setting more stringent, science-based carbon targets and has added commitments to the electrification of transport and sourcing of renewable energy by 2030.
Why does the water sector appear more ambitious in this area? Does the aim build on a credible track record of improvement? And can it be achieved?
Reasons to care
There are many reasons why water companies are more interested in climate change than others may be. They are long-term, environmentally-grounded businesses which are closely-regulated and provide essential services to all of society. Water and waste networks are complex and this means the dangers of even small changes in weather patterns are intuitively understood by many in the sector. The aim to reduce global greenhouse gas emissions to prevent truly catastrophic shifts in weather patterns has been understood and supported for well over a decade.
Water companies are also required to plan further ahead than most. The 25-year water resource management plans, which describe how water supply and demand may be affected by changing climate, are the most well-known example of this. Every water company has also been through two rounds of climate change risk assessments and adaptation reports within the last 10 years. These highlight a long list of serious risks faced by the sector in a world of major temperature rises and present a compelling case for action, difficult to ignore.
The sector has also long recognised the potential benefits of renewable energy thanks to the widespread deployment of sludge treatment technologies yielding biogas. Wastewater companies expanded renewable energy activity quickly in response to government climate change policies since the early 2000s. As a result, renewable energy generation in the sector has grown to around 1.8 terawatt hours per year, doubling over the last decade. This growing renewable energy portfolio means the benefits of lower carbon sources of energy are supported by senior leadership and carbon measures reflect the success of this activity.
Finally, the personal motivations of the people who work to deliver water and waste services make a difference. Many people working in the water sector come from scientific and environmental backgrounds and this means a widespread appreciation and respect for scientific consensus on climate change. The impacts of extremes in weather are also felt keenly and directly by those working in water and waste. For example, the record rainfall and flooding over recent months and the hot weather of summer 2018 were tangible events which require hard work and innovation to deal with. Events like these can make climate change seem real and pressing to those involved.
As a result, the water sector has been an active supporter on climate change policy and we have not seen arguments for delaying climate action, in contrast to other sectors of the economy.
Progress through the 2010s
The new net zero commitment hasn't come out of nowhere. We can trace clear evidence of heightened attention and ambition on climate change mitigation in the water industry over the last 10 years. The Strategic Direction Statements published ahead of the 2010-2015 price review period clearly acknowledged the need to reduce greenhouse gas emissions for the first time and made long-term commitments to play a role in reducing carbon emissions.
The economic regulator also played a role at this time. Ofwat pre-empted government's mandatory carbon reporting requirements by adding carbon reporting requirements in 2007. We also saw evidence of regulatory commitment in the 'Playing our part' policy document released in July 2010, which set out the importance of greenhouse gas emissions in the sector and gave a collective focus.
There has also been a notable level of collaboration across companies. Subject-specific Water UK networks and the activities of groups like the Institute of Water have meant a wide sharing of ideas and approaches. As a result, many companies have adopted the best practice ways of managing energy, generating renewable energy and trialling electric vehicles. Reporting has been a key example of this constructive joint-working; UKWIR's development of the industry carbon accounting workbook over 10 years ago was a first for any sector and is still evolving and being used today.
These commitments and the activity and investment over 10 years have largely focused around the most material and economic sources of emissions, namely electricity use and renewable energy. As a result of that focus, net operational carbon emissions in the sector have nearly halved since 2010. This has been driven by the rapid growth in renewable energy generation across companies, combined with the growing procurement of renewable-backed import electricity and the decarbonisation of the UK electricity mix as a whole. In addition, companies' ongoing focus on energy efficiency has successfully kept energy use stable despite improvements in treatment standards and population growth.
This level of improvement would not have occurred without the ambition and investment committed over the last decade. But this activity has been supported by short and medium-term economic benefits and government policy has played a strong role in this. Looking ahead to achieve net zero, however, the challenges become more difficult and action may be required which isn't directly economically beneficial.
As we enter the 2020s, it is clear that pursuing purely short-term economically beneficial carbon reduction activities is not cutting global emissions fast enough. There is now recognition of this in the attitudes of the investment community, encapsulated by Bank of England governor Mark Carney who points out that current investment assumptions put us on a course for 3-40C of global temperature rise and therefore must change. It is unclear the extent to which this is driven by social pressure and how much by a pragmatic realisation that climate change threatens human prosperity. Either way, investors are asking more questions and expecting more action. Publicly traded companies in particular, driven towards a long-term social purpose, will face growing pressure to decarbonise.
The challenges of the 2020s
We've described a sector which is committed to reducing carbon emissions and which has a good track record of progress. However, as with most of us across the world, much deeper change is required. The natural focus on economic activity and quick-wins has meant an effective decarbonisation of energy, while other, trickier areas of emissions have received little focus. The new, ambitious targets for 2030 give the impetus to tackle those areas and shine a light on the sources of emissions across the sector's supply chains, which will require joint action even beyond 2030. As an outline the challenges for the next decade are:
Process emissions – Emissions of methane and nitrous oxide, more potent greenhouse gases than carbon dioxide, have long been recognised as a problem in waste and sludge treatment but are difficult and expensive to measure, and methods of capture and control are not well understood. As a result, these emissions have stayed flat over time and the Government estimates they account for around four million tonnes of CO2 equivalent. Some improvements from the move to advanced anaerobic digestion and tighter secondary treatment control have been seen but more fundamental changes would be required to reduce these emissions. This contrasts with other areas of waste management, for example landfill, where Government policy drove a steep reduction in methane emissions from the late 1990s. These process emissions are a unique industry problem which no-one else will be equipped to tackle and, as most companies choose to purchase renewable-backed electricity, they become the most important source of direct operational emissions in the sector. The challenge is that reducing emissions in this area is likely to require new approaches, new science and investment without direct economic return. New projects led by UKWIR and institutions such as Aston and Brunel Universities, as well as collaboration with other parts of the world, will be crucial in understanding how to tackle this problem. The approach of the economic regulator to investment to tackle the problem will also be crucial over the coming decade.
Transport – The UK has struggled to decarbonise transport but electric alternatives for cars and small vans are available now. The challenge will be decarbonising heavier vans and heavy good vehicles like tankers. Technically feasible alternatives to these vehicles are further away and whilst hydrogen or even green gas might provide the solution, there will be risks and big dependencies on markets and the supply chain.
Energy use – Renewable-backed electricity can now be procured from energy suppliers and leveraging market power in this way to drive lower-carbon energy generation is certainly a vital step for the sector. However, to credibly contribute to the UK's decarbonisation, the sector must continue to find ways to use less energy and to generate more from renewable sources of energy. There are two major challenges here. Firstly, ever-higher treatment standards, especially for wastewater effluent quality mean more energy or chemical intensive treatment solutions are required. Secondly, efforts to balance supply and demand both locally and nationally, in a context of population change, could require huge amounts of water pumping. Even with well-designed, efficient systems, moving more water means greater amounts of energy are required.
Carbon emissions in the supply chain – Whilst the direct operational carbon footprint of the sector has been declining, there are a range of indirect emissions in the supply chain which are not measured and controlled directly by the water companies. For example, the Treasury's 2013 Infrastructure carbon review highlighted the high carbon-intensity of construction activity across society. The water sector requires large quantities of material and construction activity to provide and maintain its infrastructure. Decarbonising this activity is a challenge and the whole supply chain plays a role, from design stage through to commissioning. Managing carbon in these activities hasn't become business as usual anywhere in the world. Similarly, production processes for chemicals and other materials and goods on which the sector relies must decarbonise. The main arguments against water companies taking more action in this area have been that companies have a limited span of control, activity will cost more and this will introduce additional administrative and decision-making complexity. The exigencies of keeping costs low and solutions certain means many activities in the sector rely on tried and tested carbon-intensive solutions and there's low appetite to make this more difficult. To solve this, the industry, its supply chain and designers must find ways to decarbonise their own activities. The role of the water companies in this space will be an area of debate for years to come.
A roadmap for implementation of net zero is currently being developed by trade body Water UK in collaboration with consultants Ricardo and Mott MacDonald. This will be released later this year and will set our clear boundaries for the goal and provide further focus on all the areas discussed above.
In conclusion, the water sector has a good track record of focus on climate change over the last 10 years but has tricky challenges to face over the next decade to get to a credible zero carbon position.
The reduction in carbon footprint since 2010 shows off some of the most positive hallmarks of the sector. With the support of investors and regulators and with wider changes across the economy, these ambitious aims can be met. How quickly will partly depend on whether the companies, stakeholders and regulators choose to invest customers' money from bills in tackling this vital problem or whether the sector takes a following, rather than leading, role and follows the short-term economics.