Putting the focus on phosphorus
Lower consents under the WFD mean that phosphorus removal is at the forefront for many wastewater utilities at the moment, with several treatment technologies being trialled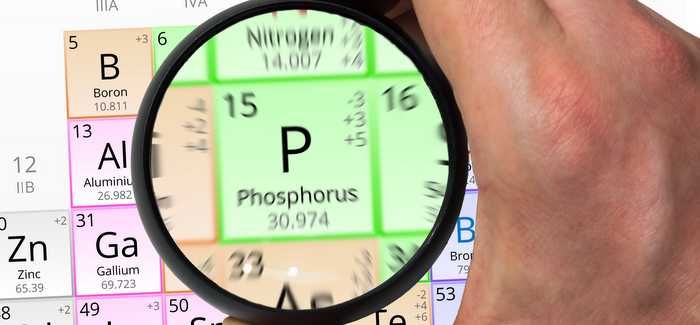 Phosphorus recovery in action
While the industry struggles to develop tertiary technologies that can achieve low P consents, removing phosphorus through secondary treatment has its own problems, as phosphorus-rich sludge liquors can cause rock-like struvite to form in pipes and anaerobic digesters and lead to a large maintenance bill.
One technology that deals with this issue is the Ostara Pearl, which forces precipitation of P in a reactor, allowing phosphorus to be recovered in bead-like prills that are then sold as a certified fertiliser called Crystal Green. It has been successfully used in one UK installation - at Thames Water's Slough WWTW - as well as several others in the US and Europe.
Peter Brewer, General Manager at ACWA Services, which markets Ostara Pearl in the UK, says: "The fertiliser made by this process, Crystal Green, is a certified NPK fertiliser so it can be used in all sorts of industries, on golf courses, potato farming, wherever fertiliser's required. It's no longer a by-product from wastewater that people are trying to find a home for, but a valuable product in its own right.
"We've had some good positive feedback from a number of water companies we've had discussions with; they are looking at between a two and six year payback on their investment. Environmentally, this is the right thing to do, but it also has a payback - the two don't always go hand in hand, but in this case they do."
by James Brockett
Phosphorus removal is near the top of the list of concerns for most UK wastewater utilities at the moment, thanks to the requirements of the Water Framework Directive. Reaching 'good' ecological standard in the country's watercourses, as demanded by the WFD, will require wastewater treatment works large and small to achieve stricter consent limits. Typical consents of between 0.1 mg/l (for large wastewater treatment works) and 0.5 mg/l (for small sites) are set to be imposed, posing a significant challenge across the board.
Unlike some other substances controlled under the WFD, phosphorus (P) is predominantly the water industry's problem, with discharges from treated wastewater and industrial effluent streams the primary cause of rivers and waterways failing to meet standards. Furthermore, phosphorus pollution - which causes rivers to go green, in an effect known as eutrophication – is particularly noticeable by the public, giving customers a negative image of how water companies are treating the environment.
Even when it is removed from wastewater as part of a modified activated sludge process, phosphorus-heavy sludge liquors can cause rock-like struvite to form, leading to a particular maintenance headache at larger treatment plants with anaerobic digesters (see box).
It's no wonder therefore that water and sewerage companies are making P removal a priority, with most planning to invest significant sums in it in AMP6. Severn Trent, for example, is spending £120M on additional P removal in AMP6. The WFD will mean that utilities are typically facing consents at a host of smaller works where phosphorus has not been considered an issue before: Scottish Water, for example, is in line to have phosphorus consents at 120 sites under the WFD. Currently, it has consents at 92 sites and only 47 of these have required a permanent solution to be in place (in the form of chemical dosing) to meet that consent.
The problem for the industry is that the current standard response of chemical dosing, typically using ferric sulphate, is both inadequate - in that it cannot achieve the low levels of P required – and too expensive and resource-intensive to roll out to large numbers of smaller treatment sites, many of which are unmanned.
Water companies have various tools at their disposal for improving dosing performance, such as using more efficient dosing pumps or using alternative chemicals like aluminium sulphate, but there is little confidence that these can achieve the step change required.
"The regulation as it stands would really present a huge challenge to the industry as a whole and needs to be looked at," Stuart Ainsworth, Advanced Process Control specialist at Hach, said at WWT's Wastewater conference last month. "Conventional dosing still has its place and there is a lot that can be done with it. But it will not be fit for purpose in terms of reaching these very low consents."
Many would like to see the Environment Agency and the UK's other environmental regulators rethink the way they implement the WFD, to take the onus off smaller treatment sites and allow a more creative, catchment-wide approach.
The trading of permits for P pollution is a possibility, as is the prospect of water companies working with farmers to reduce the amount of phosphate they put into watercourses, offsetting water company discharges. Seasonal variations in permits are also an option, since eutrophication is largely a summer problem.
With this in mind, Wessex Water has been working with the Environment Agency for the last 18 months on a pilot catchment permitting programme in the Bristol Avon catchment. The programme has studied the phosphorus discharges from the 66 sewage treatment works in the catchment and sought to understand the proportion of P that comes from each works; the hope is that it will allow Wessex to prioritise investments and find ways to get overall P levels down without having to make uneconomic interventions at smaller works.  
Of the 66 works, the programme has identified 24 which require a removal solution, according to Ruth Barden of Wessex Water. In 11 cases this is a capex solution, and in 13 cases this is an opex solution, such as amending an existing dosing regime. Solutions that can tackle other sources of phosphorus in the Avon can then be considered to bring the watercourse up to the overall standard. If successful, it's an approach that could be applied to the regulation of other substances across catchments.
"As water companies, just because we provide treatment and it's what we do, doesn't mean it's always the answer," says Barden. "We have to understand why we do the treatment in the first place, and if there's a way of achieving that more efficiently and a cheaper cost."
Meanwhile, the current focus of research and innovation on P removal is around tertiary technologies that can 'polish' the final effluent from a works to get phosphorus levels down from around 1.0 mg/l to as low as 0.1 mg/l. With this goal, a group of six water companies have jointly funded trials at Severn Trent's Packington Sewage Treatment Works to test the capabilities of six potential solutions.
Three of these are proprietary technologies which are variations on current methods, using chemical coagulants and/or a filter or membrane. However three more novel approaches are being investigated: a physical solution using iron nano-particles, a biological treatment using immobilised algae, and reed beds/constructed wetlands using reactive media. Cranfield University is leading on the research for these methods. While it is possible that the reed beds using reactive media will progress to full scale trials during this AMP, the other two innovations are longer-term and are expected to require several years of development.
Another, totally different line of thought on phosphorus in wastewater is that it ought to be tackled at source by persuading manufacturers to put less phosphorus into products such as drinks and detergents.
Whatever the solution the industry reaches, the irony is that phosphorus is potentially a valuable resource: an essential nutrient, it is one of the three main ingredients in most fertilisers. Recovering phosphorus effectively from wastewater could help ease reliance on mined phosphate rock, which is imported and of which there is a finite supply.