Procurement overhaul delivers success for Thames
The outsourcing of Thames Water's procurement function to management consultancy Efficio has reaped cost savings, says Toby Munyard, vice president, Efficio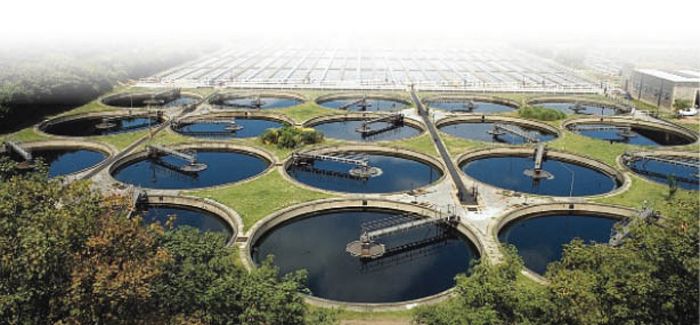 Since 2011, management consultancy Efficio has been working with Thames Water (TW), as part of a five-year contract to run the utilities' procurement function. As a regulated utility, TW's revenue is set every five years by Ofwat, making cost-efficiency a central pillar of planning for the future.
The partnership has seen Efficio taking full accountability for an annual operational spend of £400M as well as sourcing goods and services to deliver a £3.9Bn, five-year capital investment programme.
To date Efficio is on track to deliver the client a return on investment of 6:1. This success was recently recognised at the annual Management Consultancies Association (MCA) Awards where Efficio and TW were awarded in the Commercial Excellence category.
"The panel were particularly impressed with Efficio's innovative model and the use of flexible consultancy resources based around the core team," commented Alan Leaman, chief executive of the MCAs.
"This led to tremendous savings for Thames Water and their customers. And it offers a great example of what future outsourcing and procurement programmes could do."
Strategic review
Work started after an initial strategic risk review of the five-year business plan identified procurement as area with significant risks for a number of reasons. All spend categories had been 'sourced' at least once, going through a process of spending and supplier evaluation to find the most efficient provider at the best price.
The next phase of savings included a more complex and strategic reorganisation of business processes. Demand for procurement resources was already outstripping capacity.
Interims had proved to be of variable quality, absorbing too much client management time and often disappointing stakeholders. To meet these increased needs required a higher skill profile, one that was capable of complex stakeholder engagement across the business.
Retention
This in turn required addressing retention risks around high workloads, stress, flat structures, restricted internal training budgets and stretched resources; all of which had an impact on attracting top talent. Procurement had nine vacant posts, but struggled to attract candidates, and with recruitment lead times exceeding notice periods, long resource gaps were the result.
A project was therefore sponsored by the chief operating officer and chief financial officer to deliver an 'accelerated procurement transformation'. This aimed to de-risk and out-perform procurement savings in the business plan by delivering improved services to stakeholders and increasing flexibility to meet business needs.
A new organisation structure was implemented and permanent resources hired. The transferred client staff in the core team was boosted by seven new-hires in addition to 15 Efficio consultants, all integrated into a single team and supported.
The new Efficio management completed a full opportunity assessment and re-phased the business plan to accommodate all Thames Water's requirements. During the first six months, Efficio consultants worked in 'buddy' teams with the transferred staff to accelerate project delivery, challenge established thinking and ensure a sustainable, hands-on learning experience. This aimed to augment the training plans designed for all the transferred staff.
New stakeholder engagement processes were implemented to ensure procurement got involved early in business strategy development, enabling Efficio to proactively challenge and influence business thinking. Flexible working resources were doubled within five weeks to meet increased demands from across the business.
After just 18 months of operating, the improvement in procurement, capability and capacity was clear and already exceeding objectives.
Savings
With a return on investment of 6:1, savings were running well above contractual targets – over four times the original internal Thames Water plan, worth an additional £69M. This was achieved by rescheduling projects, applying additional consultants' resources, enhanced sourcing and analysis as well as adaption of processes and tools.
"We aimed to create a really powerful service and value proposition that solved Thames Water's problem, and leveraged our consulting expertise and deep experience of the client's business," explains Jens Pedersen, Efficio chief executive. "The five year contract enabled us to leverage our procurement transformation skills and category knowledge.
"With more direct control over a longer period, we were able to drive the transformation harder delivering deeper, faster more sustainable benefits. We were also able to accept lower fees and more risk – giving the client an even better return-on-investment (RoI)."
Supplier relationships
While cost reduction is a significant driver of the partnership, it is just one of many ways that Efficio supports TW. The procurement team is involved in all aspects of the supply chain, starting with health and safety, by ensuring that Thames Water's Three Zero (zero incidents, zero harm, zero compromise) policy is enforced throughout the supply chain.
New processes have been implemented o improve contract management to ensure sustainability of the new contracts, as well as dealing with day to day issues.
Supplier dashboards measure capacity, performance and health & safety and a mechanism has been put in place to capture innovation. Efficio has held value engineering workshops with suppliers to indentify any inefficiencies and demonstrate how working more closely will deliver value to both the supplier and Thames Water.
Looking to the future, Efficio is planning to implement various enabling technologies that will provide further support to Thames Water these will improve visibility of spend, supplier performance, market insights and new project management tools will speed up project delivery.
Working in partnership with Thames Water, Efficio have created a new operating model, a hybrid of traditional consulting and outsourcing. It provides the client with complete resource flexibility – with unlimited access to quality assured resources, all paid through the results they deliver. By taking complete management control Efficio have been able to drive change faster and develop the skills within Thames Water for long-term sustainability. The long-term commitment enables greater investment in time and resources to unlock more complex opportunities. The model enabled Thames Water to make an instant "step-change" in procurement capability, delivering outstanding return on investment and enabling the business to significantly exceed its business plan targets.
"Efficio's 'turbo' model has transformed service for our stakeholders and opened up new areas to procurement," says Simon Rutter, head of procurement at Thames Water. "I now have less direct reports and more time to focus on stakeholder engagement - confident that my sourcing team have the capacity and capability to deliver on any commitments I make to the business."
Martin Baggs, chief executive, TW said, "Our partnership with Efficio has offered an excellent return on investment, quality consulting support and the ability to break free from old ways of working. The project has delivered both savings and improved results and this award is a credit to all of those involved."
Data generator
• Resources doubled with a month
• Savings four times original business plan
• 6:1 return on capital