Problem solving upfront: embracing digital technology
Scottish Water is the latest water utility to make advances in digital engineering through the use of BIM technology, writes Richard Whale of Atkins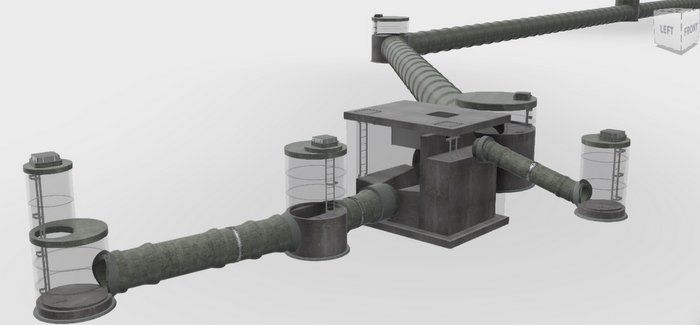 The Dynamic Objects software in use
There is no disputing the fact that the pace of change with technology today is unprecedented. It took the telephone 75 years to reach 50 million users, but a mere 35 days for the Angry Birds app to reach the same audience. Some analysts predict that more than half of the world's population will be online and over 26 billion devices networked by 2020. This pace of technology is not just infiltrating our homes, but is penetrating every sector across the world.
We've seen a range of start-up companies embrace digital disruption and challenge traditional models for some time. The water industry, initially slow to adapt to digitisation, is now changing its tune – with a range of water companies now championing the digital agenda, having recognised the efficiencies and ultimately the benefits it brings to the customer.
At Atkins (a member of the SNC-Lavalin Group), we are constantly reviewing our digital initiatives and seeking new ways to give water companies the edge in the digital world by helping them to explore new ways of solving their customers' problems through technology. Our biggest stride has been taken in automated design. An in-house team has developed a technology which automates the generation of code compliant 3D design, engineer's calculations and drawings for virtually any new piece of infrastructure. We've called this BIM compatible technology Dynamic Objects.
For water companies using Dynamic Objects, they can expect an accelerated design process, greater accuracy and outcome certainty – putting them in a better position to meet their company asset delivery plans. The improved foresight and transparency of design associated with Dynamic Objects also provides the supply chain with improved programme visibility, which allows them to also unlock efficiencies.
Scottish Water is on its journey to embracing digital change and commissioned Atkins to use Dynamic Objects on its Daldowie UID programme. Together, Scottish Water and Atkins are mitigating the environmental and societal challenges that are common to large urbanised areas impacted by aging drainage infrastructure, climate change, growth and urban creep. Atkins' engineers working on the programme have embraced the technology and reduced the time applied to basic and highly repeatable design tasks. It is anticipated that this will create headroom to focus on increasing the value of the solutions promoted by optimising programme efficiencies and risk mitigation measures. We also expect that this will ultimately reduce project Totex and create more value to Scottish Water and its customers.
For me, the benefits of using this type of digital technology extend beyond time and cost saving. The instantaneous nature of digital technologies like Dynamic Objects means project risks and opportunities are identified earlier and stakeholder decision making is evidence-based and brought forward. We believe this means we've become less occupied by generating outputs and better equipped to focus on client outcomes.
Richard Whale is Water Director at Atkins, a member of the SNC-Lavalin Group.