Phosphorous removal - is the AMP7 WFD too harsh?
Phosphorous removal from wastewater has been a requirement for over 25 years, but is AMP7 set to drive limits down to a level too difficult to achieve? Andrew Best from I-Phyc, explores the question…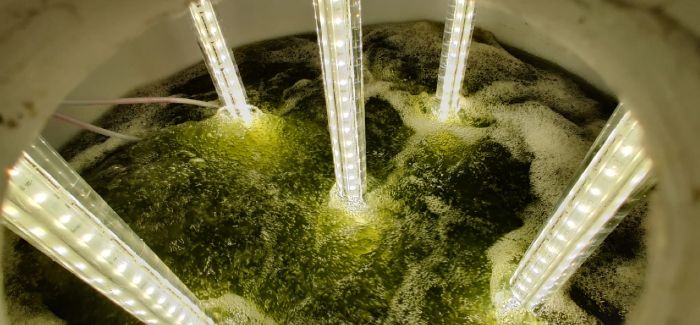 Phosphorous is a major issue for wastewater companies, and quite rightly so as nutrient pollution in the form of Phosphorus (and Nitrate), is a serious environmental concern that can cause eutrophication and the growth of algal blooms in water that comes into contact with humans and animals. 
Legislation has long been in place to make P removal a requirement and, in the last quarter century, acceptable limits have gone from 2mg/l right down to 0/5mg/l.  Now, with AMP7, the Water Framework Directive is driving limits down to 0.25mg/l.  But AMP6 levels of P are still difficult for some to achieve, let alone maintain.  
The standard method of achieving P levels of 1mg/l is Ferric Sulphate dosing, and to get down to the requirements of AMP6 – 0.5mg/l – you need to do it twice; two-point dosing plus subsequent Tertiary Solids Removal is the only method the industry is aware of to remove that much P. 
The problem is, doing this kind of enhanced Ferric dosing requires on site equipment in tip top condition and a much higher level of skill and training for operators. This is achievable for Activated Sludge Plants, although far more hands on and therefore more expensive.  But for small rural works with filter beds its more challenging by orders of magnitude due to not only the size of their operations but also the inevitable variability of flow.
There are also side effects to consider.  Firstly, Ferric Sulphate is extremely acidic and two-point dosing will affect the pH of any waterworks – but areas where the water is already soft will need caustic dosing to counteract this impact. 
Secondly there is the issue of heavy metals; currently the limit of Fe is set at 3.5mg/l and this is sort of accepted as a necessary evil of P removal. But looking forward, it won't be accepted forever, and that will be a problem because achieving low P and low Fe with our current tech is not actually possible below 0.2mg/l.
Oh, and talking of what is and isn't possible, CIP trials in AMP6 indicated that 0.5mg of P per litre of water was actually the limit of chemical dosing technology. With all this in mind, AMP7 limits of 0.25mg/l does seem almost unreasonable.
Algal treatments
The benefit of unreasonable demands is they often result in innovation.  And strangely enough the innovation lies with the very thing we're trying to avoid – algae. The alternative to chemical treatments is biological.
Bio-P removal through the use of algae will be the industry standard method to reach such low levels of P because it can do so easily, it can remove P down to below 0.1mg/l, and the P can actually be recovered and reused as a resource.  
The application of algal treatments goes beyond just the contaminants being focussed on at the moment, as it can also remove Ammonia and other emerging contaminants.  It doesn't affect the pH of water, nor does it use any chemicals, and there is no sludge that has to be transported, digested or burnt, reducing the carbon footprint of the entire process.
And it's not just a theory, nor is it technology of the distant future, I-Phyc's bio-P removal is a proven process and is already being demonstrated at Weston-Super-Mare for Wessex Water, and is also in construction for South West Water. It's efficient, low maintenance and requires a low level of skill to operate.
P removal has been a focus of the industry for 25 years. By the standards of any other industry, that's a long time in terms technological development so it's about time we took a big step forward. 
Ultimately, asking whether AMP7's P requirement of 0.25mg/l is too difficult to achieve for Ferric Sulphate dosing is a bit like asking whether today's computer software is too resource hungry to be run on the computers of 25 years ago.  The answer is yes, but only if you don't update your tech to keep up with the times.