OSIsoft system proves winner with Yorkshire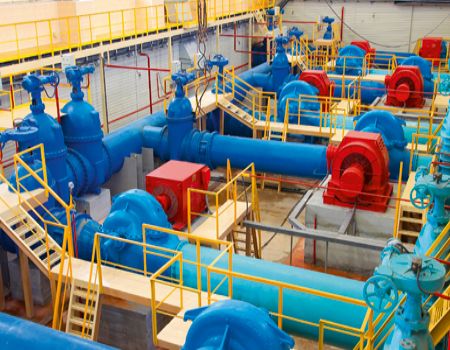 Yorkshire Water is expanding the use of OSIsoft's PI System as its real-time data and event infrastructure for clean water and wastewater management. The development follows an Enterprise Agreement between OSIsoft and Yorkshire Water.
The utility has more than 700 water and sewage treatment works, 120 reservoirs, and 62,000 miles of water and sewerage mains. The PI System provides Yorkshire Water with a secure, robust and high performance real-time data infrastructure that allows data to be collected from devices and systems from more than 40 different vendors throughout the utilities network.
Yorkshire Water uses both real-time and historical data provided by the PI System to assist with many facets of water management including: controlling water leakage, reducing combined sewer overflows, reducing energy costs, and improving bathing water quality to help preserve pristine swimming beaches. The expanded scope of the PI System will provide increased situational awareness and real-time readiness to Yorkshire Water employees whether they are in the field or at the office. Yorkshire Water's selection is a further endorsement for the OSIsoft PI System as the Real-Time Data infrastructure for mission critical operational information.
"We need the right technology in place that allows us to respond to new and emerging requirements. We may not know these future requirements but the PI System enables us to make key decisions based on good quality Telemetry data from our instrumentation," commented Nick Hook, telemetry information team manager for Yorkshire Water.
Gary Wong, global water industry principal at OSIsoft, said: "Our strategic partnership enhances Yorkshire Water as a fully integrated and sustainable, real-time water utility. Yorkshire Water's visionary leadership and success in using the PI System provides a great opportunity to further advance the state of the art in the water industry."