Orkney link secures supply
One of Europe's longest ever pipeline pull-backs has been carried out by Scottish water in Orkney. Oxana Latypova of GPS PE Pipe Systems explains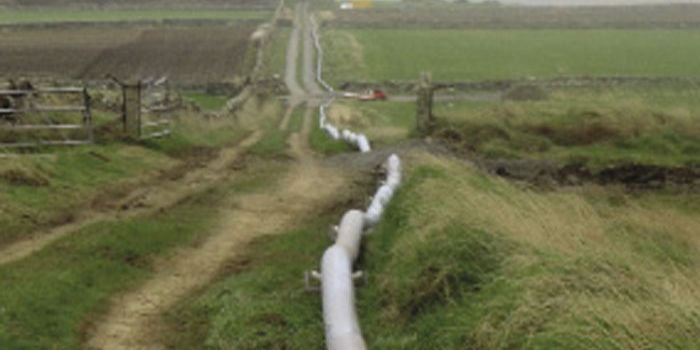 A 2km tunnel under the sea is part of a project to bring water security to the 300-strong population of Shapinsay island
PS PE Pipe Systems has supplied plastic piping to carry out one of the longest pipeline pull-back schemes ever carried out in Europe: the Orkney to Shapinsay Undersea Link. Located two miles off the coast of Orkney Mainland, Shapinsay has just one village and a population of around 300. Historically, the drinking water supply for the island has been provided by seven boreholes, but only three of these remain operational and to safeguard the quality and security of supply, Scottish Water decided to connect Shapinsay to the water treatment works on Mainland.
The project involved installation of 1.4km of pipework on Shapinsay, 4km of pipework on Mainland and a 2km tunnel under the sea connecting the two islands. Following a rigorous procurement process, Scottish Water Solutions, the project delivery arm of Scottish Water selected contractor, George Leslie, to carry out the project. Working with their specialist subcontractor, Stockton Drilling, they drilled the 311mm diameter tunnel for the 180mm pipe from coast to coast, 20m below the sea bed, using directional drilling to divert the tunnel up to 15m below the rock head where required. PE pipe was specified with a high wall thickness of SDR6 to ensure sufficient tolerance to the stresses involved during the pull-back operation.
Scott Rowan from George Leslie, explains: "The maximum water pressure once the pipeline is in use will be in the region of 10 bar, but the stress on the pipe walls during the pull back operation will be extreme. PE pipe was specified for its durability and flexibility as it will need to follow the contours of the tunnel and have a long and maintenance-free service life."
Ten metre sections of piping were butt-fused by the George Leslie team to create a 2km string weighing 28 tonnes, which was then laid out straight to enable pressure testing to be carried out prior to the pull-back operation. Once the tunnel was completed, the end of the pipe string was connected to the towing head using drill rods and the two-day operation to pull it back through the tunnel at the rate of 9m/minute began.
The undersea pipeline is now in place and the installation team has begun the open cut installation of the land-based pipeline. Shapinsay is expected to get its first taste of water from Mainland this month.